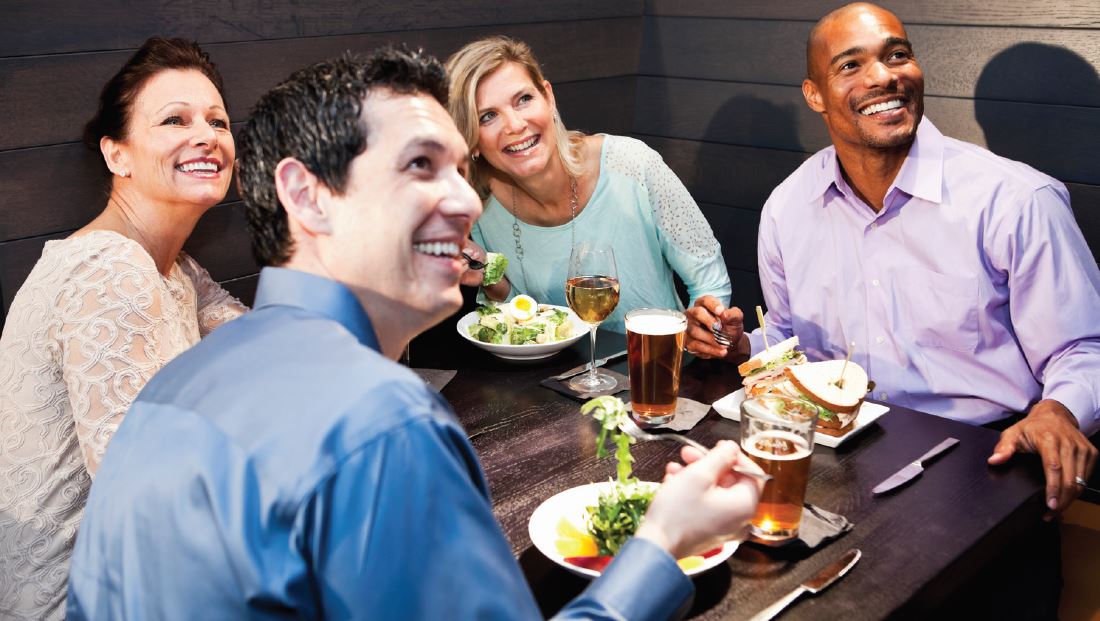 Join AARP for dinner at Shakers Restaurant in Roanoke!

We've reserved the back room of Shakers Restaurant in Roanoke on Tuesday, May 14, 2019, for AARP members and their guests to enjoy dinner together with a 10% discount on their entrée. Full menu ordering is available. Meet new people, make new friends, connect with neighbors, and enjoy dinner together! Come as you are and leave as you wish anytime between 5:00 p.m. - 7:30 p.m.

There will not be a seminar or program, and no products will be promoted or sold—just casual fun with other members like you in Roanoke.

Learn how AARP is making a difference in Southwest Virginia!

Registration is kindly requested, please register by clicking here or by calling 1-877-926-8300

Shakers Restaurant is located on 1909 Valley View Blvd. NW, Roanoke, Virginia 24012. The menu can be viewed online at Shakers.com

We look forward to seeing you there!