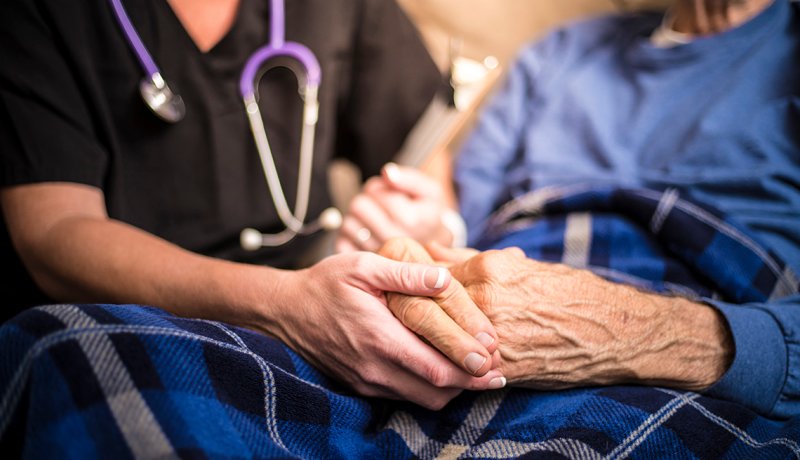 Marjorie Cohen knows what happens when nursing homes are short on staff.

It means that back office personnel like her get pulled into resident care. Her last stop in a 40-year nursing career that included clinical work was in an administrative job in Norfolk.

"Sometimes aides would say, 'Can you just help us feed some patients or walk some people around?' " says Cohen, 69, of Norfolk, a member of the Virginia Voices for Nursing Home Residents, a coalition that includes AARP Virginia and pushes for state standards requiring a minimum number of staff to care for residents.

Cohen observed her colleagues in Norfolk doing the best they could under trying circumstances. "I was amazed sometimes at how much patience they had."

Nursing home staff shortages have grown more acute because of low wages as well as the COVID-19 pandemic causing burnout that drove some workers from the field. According to the U.S. Bureau of Labor Statistics, Virginia facilities have almost 8,000 fewer staff members than they did in February 2020, which is a 10 percent drop.

AARP Virginia wants the 2023 General Assembly to set minimum staffing standards for nursing home resident care, says Jim Dau, AARP Virginia state director. The state is one of only 12 with no minimum staffing level.

Advocates support a minimum of 4.1 hours of care per patient per day, but state Del. Vivian Watts (D-Annandale) says that could be phased in over several years.

About 80 percent of Virginia's facilities do not meet the 4.1-hour benchmark, says Joani Latimer, long-term care ombudsman with the state Department for Aging and Rehabilitative Services. She and other advocates say that level is essential to protect residents.

"A low level of staff equals a high risk to residents in the form of more infections, overuse of restraints, overmedication, bedsores and dehydration," says Dau.

Watts, who has pushed for standards for 20 years, hopes the renewed attention to the issue will finally mean passage of the minimum staffing levels for Virginia facilities.

The nursing home industry opposes a minimum care standard, according to Amy Hewett, vice president of strategy and communications at the Virginia Health Care Association, which represents 345 long-term care facilities. Nursing homes have provided training programs, higher pay and hiring bonuses to recruit more staff, she says.

"Nursing homes are doing everything they can to hire more workers amid a severe shortage of caregivers," Hewett said in an emailed statement. "Virginia's seniors need investments in our nursing home workforce, not unfunded staffing mandates."

Drug costs an issue

AARP Virginia also is pressing the General Assembly for prescription drug affordability.

The 2022 federal Inflation Reduction Act aims to lower drug prices for Medicare recipients, but state legislation is needed to address costs for all other Virginians, Dau says.

State Sen. John Chapman "Chap" Petersen (D-Fairfax City) plans to continue to seek the creation of a board to review sharp increases in drug prices and limit the cost of certain drugs.

"The idea is to bring these prices down to reality," Petersen says.

Sue Lindsey is a writer living in Roanoke.

Hold Virginia Nursing Homes Accountable
More on Nursing Homes