If you are l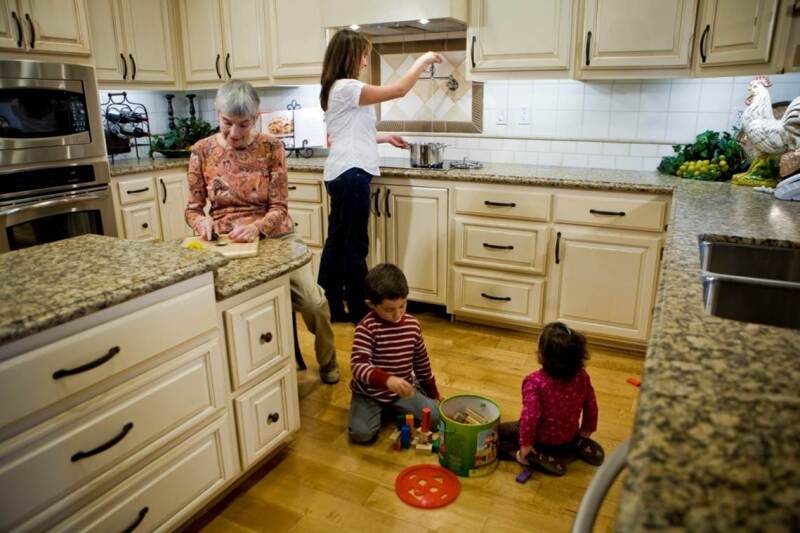 ike most Americans, you want to continue living in your current home and community as long as you can. But are you and your home a "good fit"? Will you be able to enjoy your home and will it continue to meet your needs as your lifestyle and abilities change?

It's always better to plan ahead rather than wait for a crisis. Unfortunately, most people don't discuss or think about the livability of their home until something happens, such as managing a broken leg in a house full of stairs. Usually, the crisis makes it obvious they are living in a place that might need some modifications to make it work for them.

Summer and fall, before the winter frost sets in, are the ideal time to make home improvements. Here are eight simple questions to get you thinking about whether your home meets your current – and future – livability needs.



Is there at least one step-free entrance into the home?

Are the doorways and hallways wide enough for a wheelchair to pass?

Do the doorknobs and faucets have lever handles, which are easier to use than rounded knobs?

Are there grab bars in the bathroom, or has the wall been reinforced so they can be added?

Does the bathtub or shower have a non-slip surface?

Can light switches, electrical outlets and thermostats easily be reached, even from a seated position?

Are there secure handrails on both sides of stairways?

Can the windows be opened with minimum effort?


While some of these improvements, like widening door frames, might require major repairs, many solutions can be as easy and low-cost as adding an inexpensive floor mat to provide a non-slip bathroom surface, or installing lever handles.

AARP Home Fit workshops schedule to date:



Friday, September 13
12:00 noon
Colonial Heights Community Building, 157 Roanoke Avenue, Colonial Heights
* This workshop is hosted by the Colonial Heights AARP Chapter. For more information or registration, contact Paula Greene, Chapter President at 804-520-2082.

Thursday, September 19
12:30 p.m.
Hollin Hall Senior Center, 1500 Shenandoah Road, Mount Vernon, 22308
* This workshop is hosted by the Hollin Hall Senior Center. For more information or to register, call 703-765-4573.

Thursday, September 19
12:45 p.m.
Lorton Senior Center, 7722 Gunston Plaza Dr, Lorton, VA 22079
* This workshop is hosted by the Lorton Senior Center. For more information or to register, call 703-550-7195.

Saturday, Sept 21
10:30 a.m.
Richmond Christian Center, 214 Cowardin Avenue, Richmond VA 23224
* This workshop is hosted by the Richmond AARP Chapter #5939. For more information or to register, call Lucretia Gresham at 804-852-7112.

Details about these and other workshops will be added soon so please check back often!

Are you interested in AARP presenting the Home Fit workshop to your group, organization, neighborhood association, etc.? Complete the online form and we'll be in touch!

To get a complete assessment of your home, enlist the help of an occupational therapist or a home modification professional who has earned the Certified Aging-in-Place Specialist (CAPS) designation.

To find a home modification professional in your area, visit the American Occupational Therapy Association or the National Association of Home Builders . Get more home tips from AARP's Home Fit Guide, to order, call 1-888-OUR-AARP and ask for Stock #D18959.