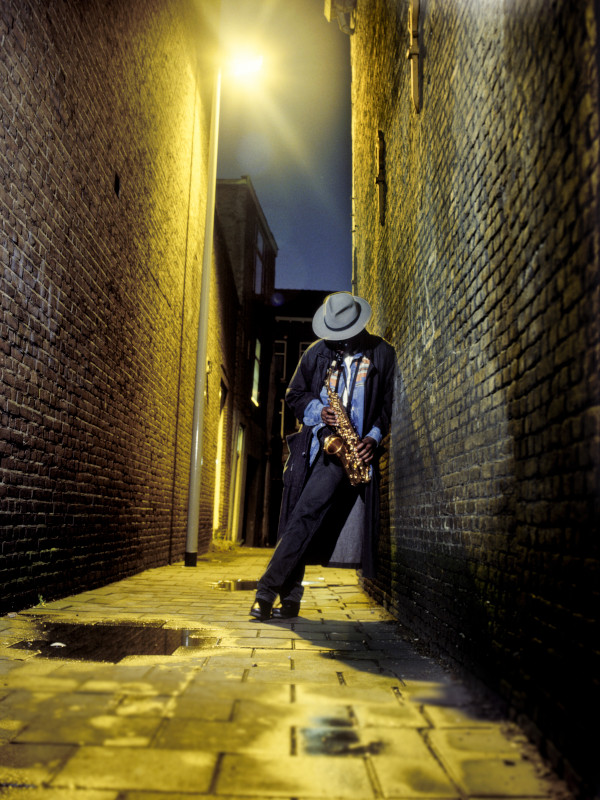 "Black Fire," a documentary film about the music scene in Washington, D.C., that features Richmond native James "Plunky" Branch was shown recently at the Black History Museum and Cultural Center as part of its celebration of Black History Month.

The film created by Afrikana, an independent film company, was initially shown at the Center as part of the Afrikana Film Festival in September 2022.

"The documentary uncovers Washington, D.C.'s music and cultural heritage by highlighting the documents, images, photographs, art, video footage, music and the people behind the Black Fire records," said Enjoli Moon, founder of Afrikana.

"Utilizing primary and secondary research methods, in-person interviews and archival and media footage and photography, the documentary shines light on a
Black-owned independent jazz record label started in Chocolate City, aka the nation's capital in the 1970s."

That independent jazz label is "N.A.M.E Brand Records" created by James "Plunky" Branch.

Saxophonist, James "Plunky" Branch, is an experienced performer, songwriter, and music and film producer. As president of N.A.M.E Brand Records, he has released 30 albums and appeared in concert with some of the biggest names in Black music including Patti Labelle, Ray Charles, Earth Wind & Fire, Yellow Jackets, Frankie Beverly & Maze, LL Cool J, Chuck Brown and more.

Today he continues to produce and tour with his band playing rousing funk, jazz, African, rap and R&B. "Plunky & Oneness – Afroclectic," and his autobiography, "PLUNKY: JuJu Jazz Funk and Oneness," are his latest releases.

At the end of the documentary, Plunky delighted the audience by playing several songs from his collection. Following the impromptu concert, the audience was given an opportunity to ask the musician questions.