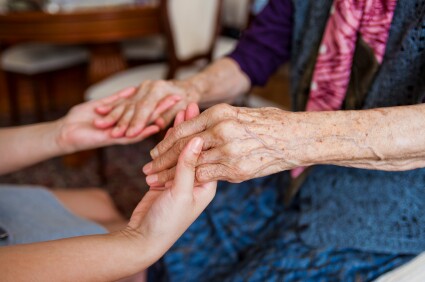 Across Virginia, there are people in nursing homes, hospitals and other facilities who will spend the holidays alone. With a simple holiday visit, you can make a difference!

Join AARP Virginia and The Holiday Project to bring the spirit of the holidays to people who might not have a celebration.

Throughout the holiday season, The Holiday Project organizes visits to people in nursing homes, hospitals and other facilities across Virginia. You can join an existing visit team, start your own visit team or register to participate as a group!

On Christmas Day, members of AARP and the Holiday Project will be visiting Fredericksburg nursing home and assisted living residents as well as emergency responders who would otherwise be spending the day alone.



Meet us at 9:00 a.m. on December 25, 2014 at the Stafford County Fire and Rescue Station 12 (20 Sebring Drive, Fredericksburg, VA 22406) to join a visit team. Families, children and well-behaved pets are welcome! Bring wrapped snacks or fruit to share. RSVPs are helpful, but not required.



For more information email Sally Cooney Anderson at sallycooneyanderson@yahoo.com or call her at (540)371-7484. To learn about the Holiday Project visit www.holidayproject.info.

If you want to organize an event in your community, the Holiday Project makes it easy! Go to The Holiday Project at http://www.holidayproject.info/ and click on "How" for ways you can participate.

This holiday season, make time for friendship and true giving!