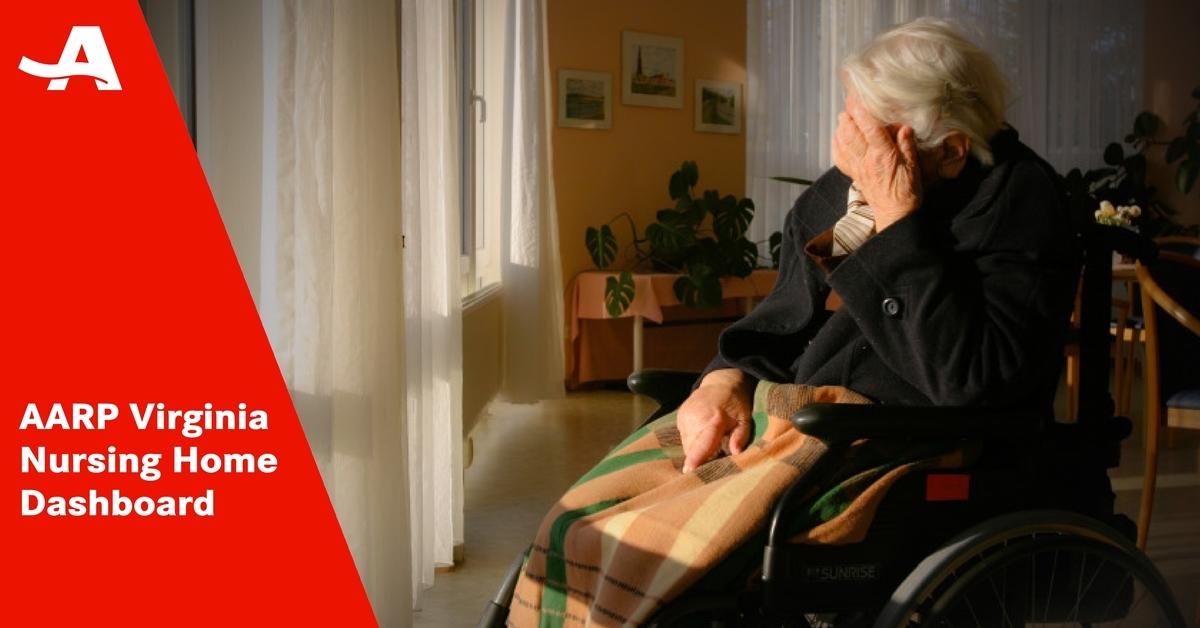 New data show COVID-19 deaths and cases in America's nursing homes have declined for the second consecutive month. However, increases in the number of deaths in as many as 20 states, show the virus still poses a significant threat to some of our most vulnerable loved ones.

According to AARP's Nursing Home COVID-19 Dashboard, during the four weeks ending March 26, the rate of COVID-19 resident deaths nationwide declined by 17% compared to the four weeks ending Feb. 19. Resident cases nationwide were down 22% during the same period, with staff cases down 27% compared to the previous four weeks. However, in addition to the increase in death rates in 20 states, 19 states had an increase in resident cases and 13 states had an increase in staff cases during the same reporting period.

In Virginia, resident deaths are down by 225% in the four weeks ending March 26, compared to the previous four weeks, with resident cases down by 108% and staff cases down by 153% during the same period.

The new data also show up-to-date vaccination rates among nursing home residents nationwide continue to progress very slowly while staff up-to-date vaccination rates still are stalled. For the Dashboard period ending March 26, 54% of nursing home residents nationwide were up to date on COVID-19 vaccinations, an increase of only one percent over the earlier reporting period. Only 22% of staff nationwide were up to date on COVID-19 vaccinations as of March 26, a rate that has remained unchanged for five months in a row.

In Virginia, fewer than 55% of residents and nearly 95% of staff were up-to-date on their vaccinations, rates that have been about the same for the past three months.

"We must remain vigilant about protecting our loved ones in nursing homes from COVID-19," said Jared Calfee, state advocacy director for AARP Virginia. "It is especially important that both residents and staff are up to date on vaccinations, including receiving the bivalent booster. It is well known that the best way to protect residents and staff from COVID-19 is to ensure they are fully vaccinated and up to date on booster doses. Residents, family caregivers, and nursing home staff deserve better."

The latest Dashboard data comes as President Biden on Tuesday signed an Executive Order designed to increase access to high-quality care for hard-working American families while supporting family caregivers and the long-term care workforce.

"Family caregivers work hand-in-hand with the paid direct care workforce," said Nancy LeaMond, AARP Executive Vice President and Chief Advocacy and Engagement Officer. "We need to strengthen and support this care team, and that includes investing in the 4.7 million long-term care workers, including those in nursing homes, and the families they serve, helping to improve recruitment, retention and training for direct care workers."

"We stand ready to work with the Administration to advance important policies to support family caregivers and the long-term care workforce," added LeaMond.

Virginia facilities reporting a shortage of nurses or aides was 20% for the four weeks ending March 26 and has remained about the same since September 2022.

"AARP will continue to fight for important legislation in Virginia that addresses staffing inadequacies and other chronic issues in nursing homes," Calfee said. "We must do more to ensure residents receive high-quality care and their families have peace of mind about their health and safety."

The Virginia General Assembly recently passed legislation that would establish minimum staffing levels in nursing homes.

Nationally, AARP also supports the establishment of mandatory federal minimum staffing levels or standards as a condition of participation for nursing homes in Medicare and Medicaid.

The AARP Nursing Home COVID-19 Dashboard analyzes federally reported data in four-week periods going back to June 1, 2020. Using this data, the AARP Public Policy Institute, in collaboration with the Scripps Gerontology Center at Miami University in Ohio, created the Dashboard to provide snapshots of the virus' infiltration into nursing homes and impact on nursing home residents and staff, with the goal of identifying specific areas of concern at the national and state levels in a timely manner. The full AARP Nursing Home COVID-19 Dashboard is available at www.aarp.org/nursinghomedashboard.

About AARP

AARP is the nation's largest nonprofit, nonpartisan organization dedicated to empowering people 50 and older to choose how they live as they age. With a nationwide presence and nearly 38 million members, AARP strengthens communities and advocates for what matters most to families: health security, financial stability and personal fulfillment. AARP also produces the nation's largest circulation publications: AARP The Magazine and AARP Bulletin. To learn more, visit www.aarp.org, www.aarp.org/espanol or follow @AARP, @AARPenEspanol and @AARPadvocates, @AliadosAdelante on social media.