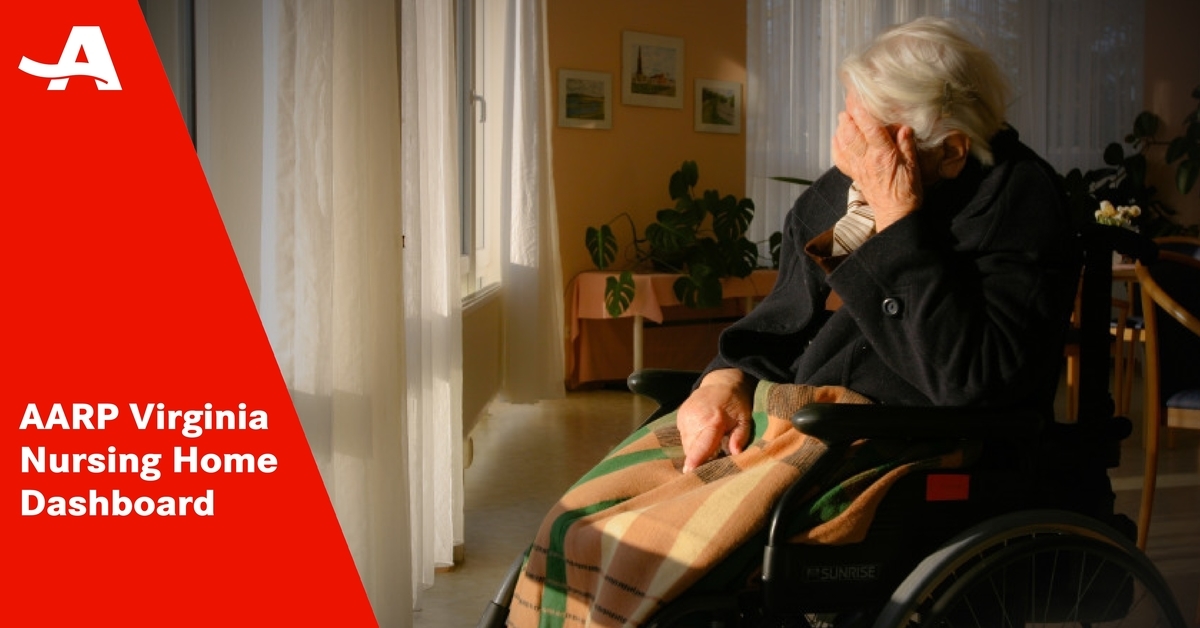 New data shows COVID-19 deaths and cases are rising again in America's nursing homes after months of decline from the winter peak. Forty-five states, including Virginia, are seeing increases in the rates of cases among nursing home residents, while 49 states, including Virginia, are showing increases in staff rates.

According to AARP's Nursing Home COVID-19 Dashboard, during the four weeks ending August 20, the rate of COVID-19 resident cases and staff cases more than doubled nationwide compared to the previous four weeks, putting cases at their highest rate since March. When an additional two weeks of data are added, for the weeks ending August 27 and September 3, there have now been nine consecutive weeks of increasing cases among nursing home residents and 11 consecutive weeks of rising staff cases.

Resident death rates increased in 36 states, including Virginia, during the four weeks ending August 20, with decreases or no change in the remaining states. During the four weeks ending August 20, the rate of COVID-19 resident deaths increased 80 percent nationwide compared to the previous four weeks. However, the number of deaths remains relatively low when compared to the number of cases.

The trend reflected in the most recent Dashboard data follows the pattern observed since COVID-19 first appeared in 2020. Each year, there was a late summer / early fall peak in cases and deaths in August or September, followed by a larger winter wave.

The nursing home case rate increases come as the U.S. Food and Drug Administration on Monday gave its approval to updated COVID-19 vaccines from Moderna and Pfizer/BioNTech.

"While the public health emergency has ended, this increase in cases is a strong reminder that COVID-19 remains a serious threat to our vulnerable loved ones in nursing homes and the staff who care for them," said Jim Dau, AARP Virginia State Director. "With COVID cases on the rise again and flu season upon us, it is extremely important to be up to date on vaccinations, including getting the new COVID-19 vaccine."

As of late August, only about 62 percent of nursing home residents and only 25 percent of health care staff in our nation's nursing homes were up to date with the bivalent booster, which came out a year ago.

AARP Virginia is fighting for reforms to protect nursing home residents and ensure long-term care facilities provide high-quality care. Last year, AARP Virginia worked closely on legislation that established staffing standards for the first time.

The AARP Nursing Home COVID-19 Dashboard analyzes federally reported data in four-week periods going back to June 1, 2020. Using this data, the AARP Public Policy Institute, in collaboration with the Scripps Gerontology Center at Miami University in Ohio, created the Dashboard to provide snapshots of the virus' infiltration into nursing homes and impact on nursing home residents and staff, with the goal of identifying specific areas of concern at the national and state levels in a timely manner. The full AARP Nursing Home COVID-19 Dashboard is available at www.aarp.org/nursinghomedashboard.

About AARP

AARP is the nation's largest nonprofit, nonpartisan organization dedicated to empowering people 50 and older to choose how they live as they age. With a nationwide presence and nearly 38 million members, AARP strengthens communities and advocates for what matters most to families: health security, financial stability and personal fulfillment. AARP also produces the nation's largest circulation publications: AARP The Magazine and AARP Bulletin. To learn more, visit www.aarp.org, www.aarp.org/espanol or follow @AARP, @AARPenEspanol and @AARPadvocates, @AliadosAdelante on social media.