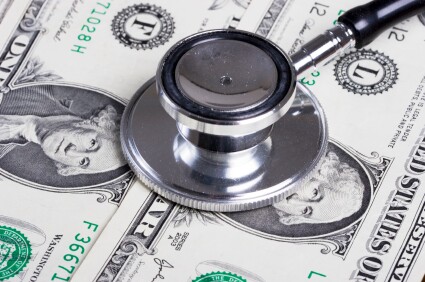 CHANGING GUIDELINES COULD PROVIDE HEALTH CARE TO 62,000 HARDWORKING VIRGINIANS AGE 50-64
RICHMOND _ When AARP volunteers head to the General Assembly tomorrow to advocate on behalf of the group's more than 1 million members in Virginia, expanding affordable health care for struggling workers tops the list.
Expanding Virginia's Medicaid income guidelines to 133 percent of the Federal Poverty Level will take the state off the list of those with the most restrictive program criteria. In addition to providing nearly 400,000 Virginians with the health care they need, expanding the program will bring new federal funding to the state. Currently Virginia is losing $5 million per day by not expanding the program.

"Expanding affordable health care coverage will boost the economy at no cost to the state, create jobs, and help the hospitals that serve Virginians residents keep their doors open without losing the doctors and nurses we depend on," said AARP Virginia State President Bob Blancato. "Accepting federal funds to expand affordable health care coverage will give hard-working families the security of knowing they can get the health care they need."

AARP's other legislative priorities for 2014 include:

Long Term Care Insurance Consumer Protections: AARP Virginia wants to ensure that consumers do not lose their long term care insurance due to reasons beyond their control after paying a lifetime of premiums. AARP Virginia supports legislation that would require insurance companies to wait longer and to inform everyone on the policy by certified mail before cancelling a policy.
Financial Exploitation of the Elderly: Thousands of older Virginians are exploited – often by persons in a position of trust -- for their money and other financial assets. The victim may be reluctant to pursue criminal charges, but should be able to recover financial losses through the civil legal system. AARP Virginia supports stronger civil remedies to enable more victimized Virginians to recover financial assets from their exploiter.
Predatory Lending: Virginia consumers should be able to borrow money on fair terms to meet their short-term cash flow needs. Virginia has regulated the short-term lending industry, but payday and car title lenders have found loopholes to skirt the law and avoid regulation. Frequently these lenders target older and vulnerable people with financial issues that make it difficult for the borrower to pay back the loan and thus remain in a cycle of debt. AARP Virginia supports the Virginia Partnership to Encourage Responsible Lending efforts to regulate the predatory lending industry and hold them accountable to Virginia laws.
Home and Community Based Services: Currently long-term care services and funding in Virginia are heavily focused on nursing homes and other institutional care facilities. By expanding access to home and community based services, Virginia would enable more people to be served in their setting of choice, such as their home, and potentially save money by paying for less institutional care. AARP Virginia supports reforms to the long-term care system that allow individuals to remain in their homes or home-like settings.
Make Sure Budget Cuts Don't Hurt Vulnerable Virginians: We will monitor budget proposals to be sure that decisions are fair to all generations and do not place an unnecessary hardship on our most vulnerable citizens.
To learn more about AARP Virginia, like us on Facebook at www.facebook.com/aarpvirginia and follow @AARPVa on Twitter at www.twitter.com/aarpva.