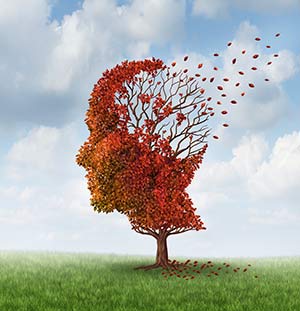 By Sue Lindsey

Toni Reinhart, of Reston, had spent 18 years in the business of home care but did not realize how difficult it could be for someone with dementia to be out in public. Then her father's condition was diagnosed.

At the doctor's office, he got anxious when none of the staff smiled and the waiting room was noisy. When he was left for a long time in an examination room, "he managed to work himself up into just tears," she recalled.

"I'm looking around, thinking, This has got to change," she said. She asked, "What can I do?"

That was two years ago. Then Reinhart discovered a nonprofit, Dementia Friendly America, devoted to making communities more welcoming to people with the condition (dfamerica.org).

Reinhart, 64, who owns Positive Dementia Care Training, in Herndon, launched a grassroots effort in that Fairfax County town that resulted last year in its designation as the first "dementia friendly community" in Virginia.

At least four other Virginia localities have become dementia friendly—Alexandria, Arlington, Leesburg and Lexington. To receive the designation, a group draws up a plan to make its locality supportive of people with dementia and their caregivers. Volunteers trained to be "dementia friend champions" hold information sessions for businesses and other community members.

"A lot of it is just respect," Reinhart said. "Just slowing down and listening."

AARP Virginia has been a sponsor of several dementia-friends training workshops this year, said Amber Nightingale Sultane, its community outreach director.

Increase in cases

The Alzheimer's Association estimates that 150,000 Virginians have Alzheimer's disease, a total projected to grow to 190,000 by 2025. The condition accounts for 60 to 80 percent of dementia cases, according to the association.

Dealing with the fear linked with dementia is not easy for some, said Jeri Schaff, executive director of Valley Program for Aging Services, in the central Shenandoah Valley.

"Nobody wants to admit there may be something wrong with the way their brain is working," Schaff said. "People who are able to accept that they are living with dementia do much better than those who resist it."

Schaff's organization helped Lexington obtain the dementia- friendly designation in May and has provided information sessions for various groups, including first responders.

"It was helpful to them to understand that for someone with dementia to have blue lights in the driveway and three strangers in the house, it's overwhelming to then ask, 'Do you want to go to the hospital?' " she said.

Reinhart said that Herndon began its training with churches, reaching 300 people at six institutions. Next on the list are restaurants. When 75 percent of the staff is trained, she said, an eatery will receive a window sticker to let patrons know it is dementia friendly.

Robin Gouckenour, 65, of Henrico County, whose husband, Rick, 68, was diagnosed with dementia last year, looks forward to finding those stickers on local businesses.

"I think it will help people recognize what others are going through," she said. "When I'm in the grocery store or the mall, I can now spot those people who are struggling."

Sue Lindsey is a writer living in Roanoke.