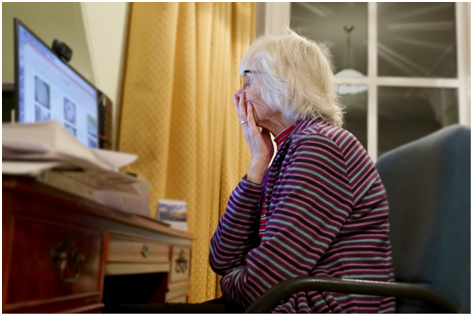 Knowledge gives you power over scams.
To strike back against scammers, AARP Virginia and Fairfax County's Silver Shield Task Force are working together to empower consumers to spot and avoid scams, and to provide support and guidance to victims and their families when fraud happens. We are teaming up for our 5th Annual Scam Jam to provide you with reliable, up-to-date insights, and connect you to information and resources so you can better protect yourself and loved ones. Guest speakers include Kathy Stokes, Director of AARP Fraud Prevention Programs, Thomas Manganello, Senior Counsel in the Office of Investor Education & Advocacy at the United States Securities & Exchange Commission, and Christine Kieffer, Senior Director with Financial Industry Regulatory Authority (FINRA) Investor Education Foundation. Join us and learn how to protect your assets and more!

5th Annual Scam Jam
Friday, April 22, 2022
9:00 – 11:30 a.m. ET
Zoom
Register today

With AARP Virginia and the Silver Shield Task Force on your side, you'll be better equipped to stay ahead of scammers.​

Register and attend to receive a complimentary copy of Mensa® AARP® Challenging Brain Twisters: 100 Logic and Number Puzzles.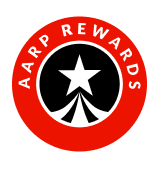 Get started with AARP Rewards, AARP's loyalty program, and earn 500 AARP Rewards points for attending this event.

Learn more about AARP Rewards here.


Agenda

9:00 – 9:15 a.m.
Welcome Remarks
Suba Saty, Volunteer Community Ambassador, AARP Virginia
Jeffrey C. McKay, Chairman, Fairfax County Board of Supervisors
Penelope A. "Penny" Gross, Member, Fairfax County Board of Supervisors
Pat Herrity, Member, Fairfax County Board of Supervisors

9:15 – 9:20 a.m.
Fairfax Silver Shield Task Force
Melissa Smarr, Fairfax County

9:20 – 10:10 a.m.
The Fraud Landscape: Staying Safe as Scams Soar
Kathy Stokes, AARP, Director, Fraud Prevention Programs
(click here to view Kathy's recent TED Talk)

10:10 - 10:45 a.m.
Identifying and Avoiding Investment Fraud
Thomas D. Manganello, Senior Counsel, Office of Investor Education & Advocacy United States Securities & Exchange Commission

10:45 – 10:55 a.m.
Stretch Break

10:55 – 11:30 a.m.
The Psychology of a Scam: Tips for Protecting Your Money
Christine N. Kieffer, Senior Director, Financial Industry Regulatory Authority (FINRA) Investor Education Foundation

11:30 a.m.
Closing
Suba Saty, Volunteer Community Ambassador, AARP Virginia