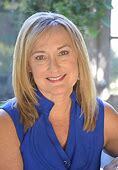 Are you a caregiver for family or a friend? Are you a professional caregiver? If the answer is YES, then this event is for you.
A FREE Caregiver Workshop, Caring for the Caregiver, will be held from 9:30 a.m.-2:30 p.m. on September 14, at Danville Community College, Oliver Hall in the Temple Building. This Workshop is appropriate for those who care for children or adults with a variety of cognitive or physical disabilities and disorders.
Nationally acclaimed AARP speaker and author of Juggling, Life, Work and Caregiving, Amy Goyer, will be the keynote speaker. Goyer is an author, speaker and consultant specializing in aging and families, including caregiving, grandparenting and multi-generational issues. She has authored numerous publications and is a recognized media authority. Goyer has been interviewed for TV, online and print media outlets including ABC, NBC, CBS, NPR, The Doctors, The New York Times, The Washington Post, People Magazine and numerous state and local newspapers and television stations. The first 100 attendees will receive a free copy of Goyer's book.
"Like so many other family caregivers, I often place my own care on the back burner because I'm focused on the immediate needs of those I'm caring for. But that self-neglect eventually catches up with me — sometimes dramatically," Goyer said. "I juggle two homes, a long-distance relationship, work and caregiving. It's a crazy life! I have learned a great deal along the way."
Goyer, who cared for both of her parents before they passed away, has been an advocate for older adults, children and families for more than 30 years at the local, state, national and international levels. She started her career as a music therapist and adult day services administrator, and later worked at the Ohio Department of Aging before joining AARP, where for 15 years she led the intergenerational and grandparenting programs including the Grandparent Information Center, a leading resource for grandparent caregivers. Goyer also serves as AARP's national family and caregiving expert.
The workshop will also feature: Monica Karavanic, Director of Residential, The Arc of Southside presenting, "Empowering Those Served;" Dr. Connie Fletcher-Whitlow, Ph.D., Clinical Psychologist Specialist, will share her expertise about "Caregiver Stress and How to Relieve it;" and, Karen Cotta, Music Therapist, providing interactive musical activities in "Music & Mindfulness."
There will also be a session for attendees to ask questions of a resource panel of specialists in the field. Get useful tools to help you as a caregiver while learning how to care for yourself.
Free on-site and off-site/in home respite care is available. Continental breakfast and lunch will be provided. For more information and to register call 800-468-4571. This event is sponsored by the Luncheon Pilot Club of Danville in partnership with Pilot International, AARP Virginia, Danville Community College, Kiwanis Foundation and the Southern Area Agency on Aging as well as American Legion Post 29, Hairston Insurance, Pittsylvania County NAACP, Danville Alumnae Chapter, and DST Sorority, Inc.