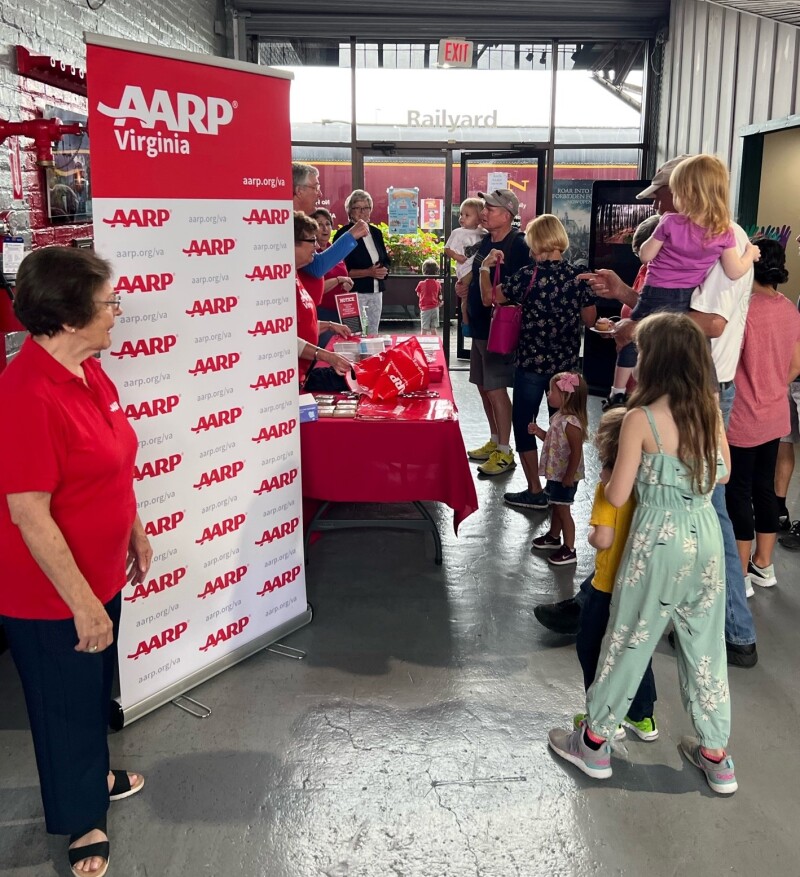 President Carter proclaimed Grandparents Day in August 1978 saying, "Just as a nation learns and is strengthened by its history, so a family learns and is strengthened by its understanding of preceding generations. As American live longer, more and more families are enriched by their shared experiences with grandparents and great-grandparents."

For several years prior to the coronavirus pandemic, AARP Virginia teamed up with Roanoke's Virginia Museum of Transportation to celebrate Grandparents Day, inviting grandparents and their grandchildren to a day of fun. The celebration was put on hiatus in 2020 and 2021 but was back with a splash on Sept. 10.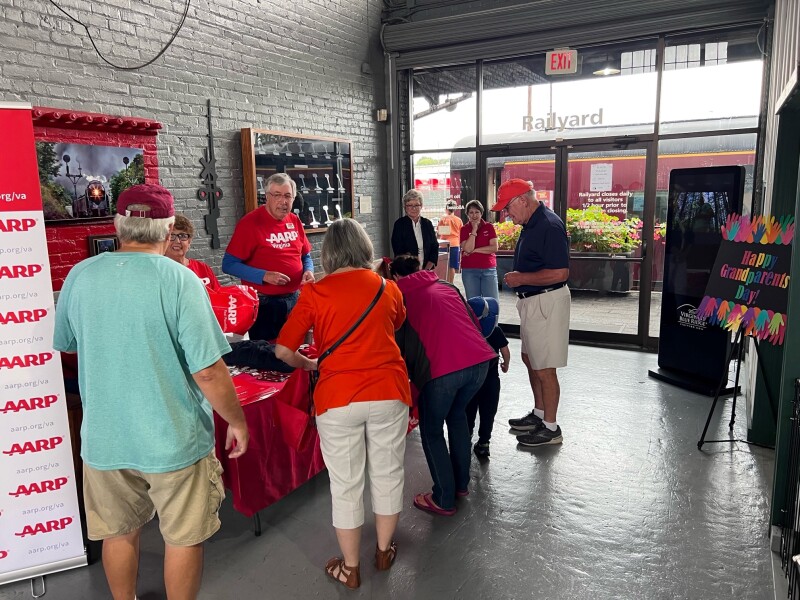 Despite the forecast for rain and detouring traffic around the museum, hundreds of children, with their grandparents in tow, enjoyed this special day of events at the VMT.

There was music and food with free ice cream for attendees provided by AARP Virginia. A local artist drew free caricatures, and the museum had a cupcake walk for the little ones.

Braving the rain, people came from all over southwest and central Virginia to enjoy the model trains, antique automobiles, a look at bus transportation history, full-sized locomotives, passenger cars, boxcars and gondolas used to transport coal. There is a rocket, and an airplane fuselage that kiddies could climb in and pretend to fly.

Janice Sessions, a grandmother of three, shared her reason for coming out. She is the widow of a third-generation railroad man and her son, the father of the three grandchildren with her, is a fourth-generation railroad man. She wanted to bring her two grandsons and granddaughter to show them a "small chunk of their family history," and "where daddy works."

Arvil Hamner moved to Roanoke during the pandemic to be near his family after he retired from 30 years of service on the Union Pacific. He was curious to see what the museum had to offer and, though his granddaughter is still very tiny, he loved sharing his experiences with his daughter and his wife.

More than a few people expressed gratitude for the opportunities provided and indicated they are looking forward to coming back next year.