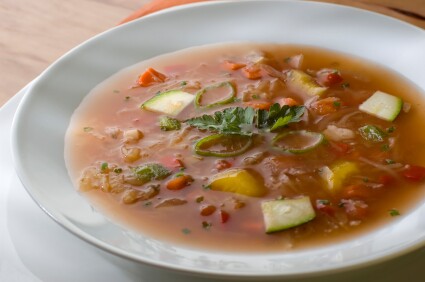 ROANOKE_ LOA is collaborating with AARP Virginia and organizations across the Roanoke Valley and Alleghany Highlands to collect soup, crackers and other non-perishable food items during a drive February 2-7, 2015.
Winter is a difficult time for our older homebound neighbors and the choice between food and heat can be hard. Help make the decision easy by ensuring their shelves are stocked with warming soups and other non-perishable food items. Help end senior hunger by giving soup and crackers to the LOA's annual "Soup for Seniors" collection in collaboration with AARP. Your contribution will make a huge difference in the lives of your homebound neighbors.
You can make a difference in your community by starting a collection in January. Then, February 2-7, deliver that collection of soup, crackers and other non-perishable food items at a drop off site near you. The items most needed by our elderly neighbors include low sodium and nutritious soups, crackers, canned vegetables, canned fruit, canned meats such as tuna, peanut butter and oatmeal. No glass containers, please.
This year's goal is 42,000 cans of soup to be delivered to more than 3,000 local residents. A hot bowl of soup on a cold day can go a long way in making sure no senior goes hungry.
The main drop off site is The Church of St. Peter and St. Paul, 4909 North Lake Drive, Roanoke, (off Peter's Creek Road) and will be open for drop offs between 9 a.m. and 6 p.m. Other sites currently include:

All Valley Bank locations.
The LOA Central Office, 706 Campbell Ave., SW, Roanoke
Vistar Eye Center, 426 West Main Street, Salem
The list of food collection sites is available at http://www.loaa.org/soup-for-seniors/ or www.CreateTheGood.org/va or by calling the LOA at

540-345-0451

. The list will be updated regularly.
Volunteers play a vital role in this project and it cannot be done without their help. Volunteers are needed in varying capacities. They include:

People at the Church of St. Peter and St. Paul to check dates and sort the soup as well as work in an assembly line format putting the donated soup and crackers into the bags, getting them ready for assembly.
People to deliver those bags to the Meals on Wheels sites, Diners Club sites, senior independent living centers, etc. In some cases, we will need volunteers to deliver to the home.
Volunteers to pick up soup at the drop off locations and bring to our main collection site.
Volunteers available at the church to assist in unloading the items.
Can't get out to buy soup? You can make a monetary contribution by sending a check to Soup for Seniors, LOA Area Agency on Aging, PO Box 14205, Roanoke, VA 24038. Online donations are also accepted at http://www.loaa.org/soup-for-seniors/. Funds collected will be used to meet the goal of serving 3,000 seniors or used to further end senior hunger by providing Meals on Wheels to homebound seniors.