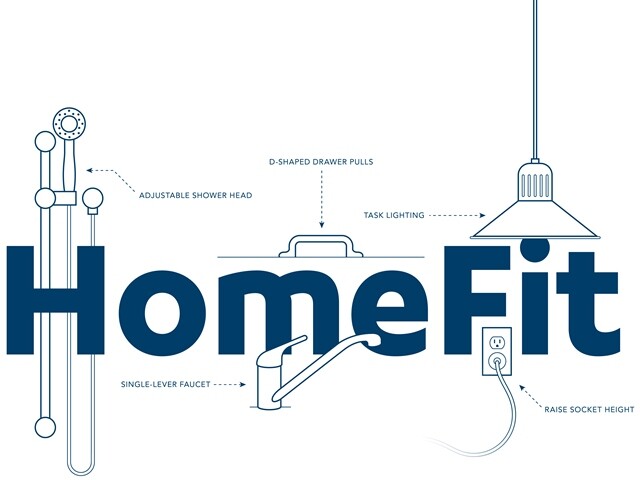 Moneta_AARP Virginia will host Home Fit - Secrets to Aging in Place along with a synopsis of Neighbors Helping Neighbors on Wednesday, October 21 from 1:00 until 3:00 pm at Resurrection Catholic Church in Moneta, VA.
The Home Fit Workshop
The AARP Home Fit Workshop provides information to participants on how to decide what type of home modifications are needed to stay in their home as they age. It also provides ideas and inspiration on making those modifications. The goal of the presentation is to educate participants on home updates that can make it easier for them to go about their daily activities while staying comfortable, independent, and injury-free in their home. In an AARP survey, eight out of 10 people age 45 and older say they want to remain in their homes and communities for as long as possible.
AARP Community Ambassador Susan Wilson will present the Home Fit Workshop and Lorie Smith will provide a brief synopsis of Neighbors Helping Neighbors, a simple way to be better prepared if a disaster, such as a hurricane, should strike.
There is no cost to attend this event and light refreshments will be provided. Resurrection Catholic Church is located at 15353 Moneta Road, Moneta, VA  24121.
If you would like to attend, please contact Tami Akin at 540-721-4330 or 540-297-5530 or click here to send an email.