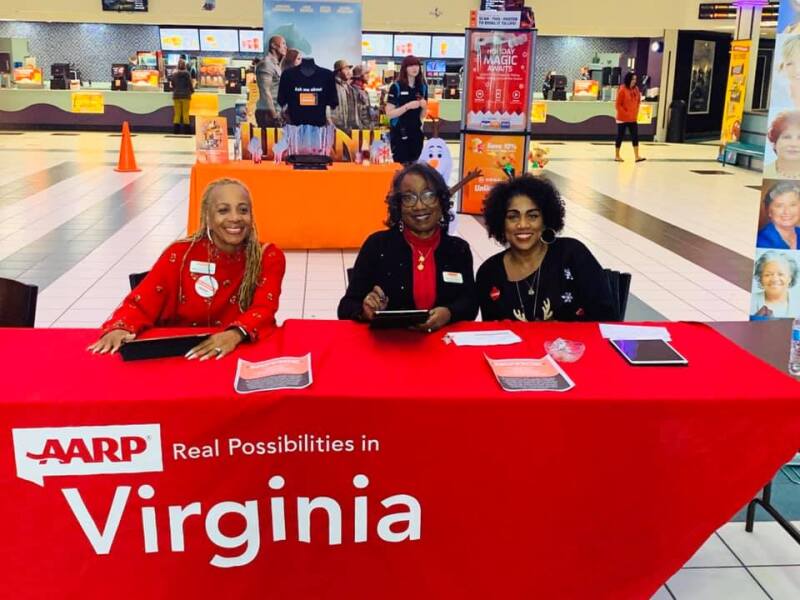 "It wasn't what I was expecting," was the opinion of many audience members who attended the Dec. 14th AARP SEVa's Region Movies For Grown Ups event held at the Virginia Beach Regal Columbus Theater.

What were the audience members attending the free screening of the feature "A Beautiful Day in the Neighborhood" expecting? "A biography of Fred Rogers life" or "I was afraid it was a smear campaign" said some.

However, after viewing it, everyone agreed it was a good, positive film, and that they would highly recommend it. What exactly made this particular film about Mr. Rogers so great, and with those that packed the theater, felt like every family should see it?

The film was based on the true story of a real-life friendship between Fred Rogers (Tom Hanks) and journalist Tom Junod, who's character name was changed to Lloyd Vogel portrayed by Matthew Rhys. His wife, Andrea, was played by Susan Kelechi Watson of "This is Us" fame.

The feature leads you on a journey with the human side of Fred, on and off the Tri-Star production set. We learn Fred is not always happy, and things do not always go according to plan. He knows parenting is trying, and family relations can be difficult. His interactions with Tom awakens us to the life choices we have, and how we can deal with hard emotions. The movie's events reveal what Fred Rogers stood for: acceptance, compassion, forgiveness and love. The movie left viewers feeling like they wanted to know more about him. There are plenty of books out there about Mister Rogers so now they can.

The Regal Columbus Theater has been in business showing movies since the 90's, and has begun hosting AARP Movies For Grown Ups events earlier this year. What made this particular event stand out beyond the feature film, was it happened during the holiday season, the time of year for many to give to those in need.

Attendees were met at the entrance with AARP volunteers accepting donations of new, unwrapped toys, collected by the Marines Sgt. Johnny Rowe and Cpl. Addison Parsons for their annual Toys for Tots drive. It was a chance to touch a child's life with heartfelt generosity. AARP volunteers were also available to hear about some opinions at the AARP Listening Post on what those in attendance would like to learn more about, and what activities would best serve the community.

Since Fred Rogers made wearing sweaters famous, AARP volunteers greeted movie guests by donning ugly holiday sweaters to the delight of the crowd.

The movies are a great place to socialize, not only at AARP Movies For Grown Up events, but anytime. The Regal Columbus theater offers a Senior Citizen discount for those who are age 60+, and for those members carrying AARP cards, they were treated to a $3 discount off of the purchase of any drink or popcorn.

Several of those in attendance came not only to see the film, but were also interested in becoming AARP volunteers.

Susan and Ed Edelson from the Kempsville area of Virginia Beach expressed interest after a recommendation from a friend. Both are retired and are looking toward to learn more about AARP and how they can serve the community.

Tiffaney Dunbar was introduced to AARP by the SEVa Region ASD Philisa Johnson who felt Dunbar's special skill set of being a life coach and motivational speaker would be beneficial to the AARP Speakers Bureau.