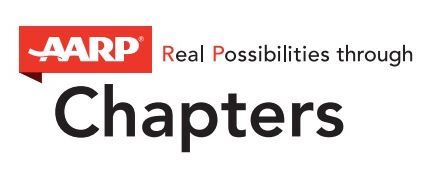 AARP members across Virginia join together in local communities through independently incorporated chapters. These chapters offer informational programs, advocacy and service opportunities. You can join an AARP Chapter to meet new people, give back, and have fun. Chapter activities can include meals, cultural outings and trips, and for many, community service is a major priority. Click here to find a chapter near you! 



Bayside Chapter #4798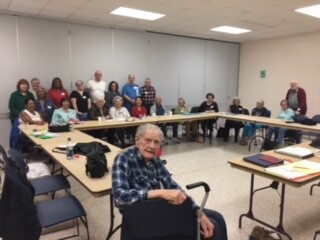 The Bayside Chapter #4798 is looking to grow its membership base in the City of Virginia Beach and surrounding cities throughout Hampton Roads.







resserlyn Jones ASD-Community Outreach on Wednesday, April 17th. The Triad conference was a two-day event held at Great Wolf Lodge Conference Center in Williamsburg, VA.







Chesapeake AARP Chapter #2165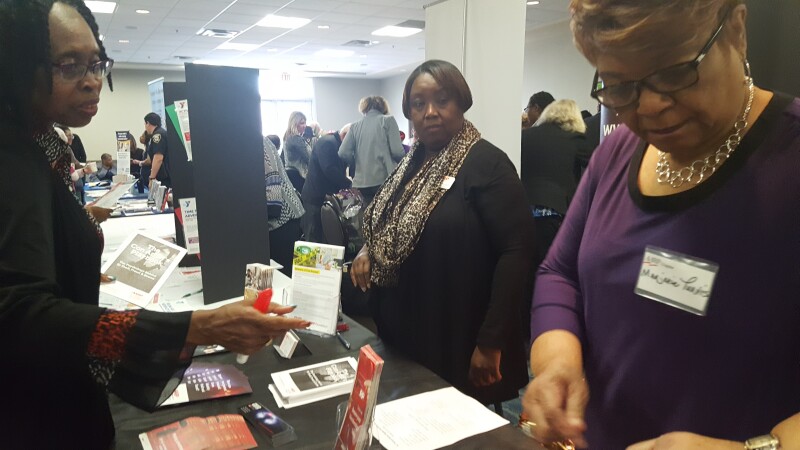 AARP Virginia joined The Chesapeake AARP Chapter #2165 at the 30th Annual Senior Support Services Seminar in Chesapeake on April 10th-11th. Working together we were able to conduct a listening post with Chesapeake City residents. Here are the results of our listening post;



What are you interested in AARP doing in Chesapeake?
Caregiving Support (46)
Fraud Watch Awareness (45)
Walking Group (57)

Conducting listening posts helps us know what is most important to the local community. AARP Virginia offers volunteer-led workshops in the community on Caregiving, how to protect yourself from Fraud and Identity Theft, walking group at the Camelot community, and more. For more information on our speakers bureau and to request a speaker visit us at https://states.aarp.org/speakerrequest/.

Special thanks to our volunteers Myra Walton-Basnight and Sharon Gooden Harrell and Chapter #2165 President MarJarie Purvis for helping to make this event a huge success.

SEVA Chapter President Directory :


Virginia Beach Chapter #992
Meeting 4th Tuesday @ 1:00 pm
President Naomi Augusta
Williams Farm Recreation Center
5253 Learning Circle VA Beach, VA 23462
Email: gonana55@hotmail.com; Tel: 757-306-1948
.


Bayside Chapter # 4798
Meeting 3rd Monday@ 1:00 pm
President Robert Jones
Bayside Community Recreation Center
4500 First Court Rd VA Beach, VA 23455
Email: arlenejones1953@yahoo.com ; Tel: 757-647-5314
.


Princess Anne Chapter #5119
Meeting 2nd Tuesday @1:00 pm
President Shirley Berry
Princess Anne Recreation Center
1400 Nimmo Parkway VA Beach, VA 23456
Email: Sb23456@verizon.net Tel: 757-237-5588
.


Kempsville Chapter #4212
Meeting 2nd Wednesday @ 10:30 am
President Marilyn Oals
Bow Creek Recreation Center
3427 Club House Road VA Beach, VA 23452
Tel: 757-424-6419
.


Windsor Chapter #5309
Meeting 3rd Wednesday @ 10:00 am
President Yolanda Byrd Blount
Windsor Ruritan Club House
14 Community Drive Windsor, VA 23487
Email: byrd4323@aol.com; Tel: 757-818-1211
.


Franklin Chapter #4851
Meeting 2nd Thursday @ 11:30 am
President Marion Bond
Franklin Presbyterian Church
405 Lee St Franklin, VA
Email: marion.bond52@yahoo.com; Tel: 757-515-2482
.


Suffolk Chapter # 4030
Meeting 3rd Tuesday
President Margaret Lockhart
Email: VPIE1@hotmail.com (VP's email) Tel: 757-338-1629
.


Chesapeake Chapter #2165
Meeting 2nd Friday @ 10:30 am
President MarJarie Purvis
Indian River Community Center
2250 Old Greenbrier Road Chesapeake, VA 23325
Email: Mjoshua2415p@aol.com; Tel: 757-574-2815