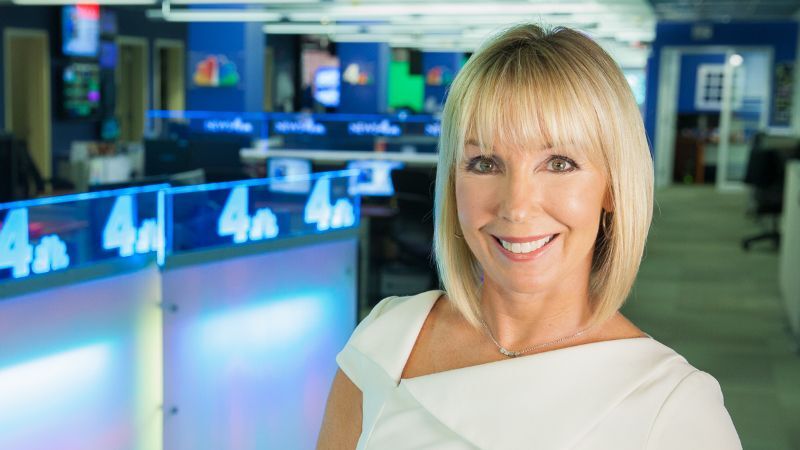 Be suspicious and do not respond to unsolicited phone calls, emails or texts that involve a request for money or personal information. That was the main message of speakers at the online Scam Jam event held on April 23 by AARP Virginia and the Fairfax County government's Silver Shield Task Force.

Warning signs of fraud include a stranger contacting you out of the blue to ask for money, usually via an unusual payment method, and use of pressure tactics to obtain inappropriate personal information, such as a Medicare or Social Security number.

The event, "Stay One Step Ahead of the Scammers: Virtual Scam Jam," was presented as part of the AARP Fraud Watch Network, which seeks to empower people of all ages to protect themselves against financial losses related to fraud.

"At the end of the day, it's all about you taking a moment to say 'Hold on, this is not legitimate,' and just hang up," said Susan Hogan, Consumer Investigative Reporter for NBC4 in her keynote address.

Hogan shared examples of people who lost money to phony come-ons. Each victim fell prey to aggressive, emotional appeals by apparently well-rehearsed scammers.

One Maryland nurse lost her life savings -- $32,000 – to someone claiming to be an FBI agent who persuaded her to purchase gift cards over several days and turn them over to him. Sadly, several of the retailers who sold her the gift cards did not warn her about potential fraud. The victim felt angry and ashamed.


------
The New Currency of Scams: Gift Card Payments A free AARP webinar on May 6 at 7:00 p.m. ET will help you learn about common scams where gift cards are the currency.
https://states.aarp.org/i-learned-how-to-protect-myself-from-gift-card-scams-what-will-you-learn
------
Grandparent scams – involving a scammer who pretends that a victim's grandchild needs money for an "accident" or sudden health problem – also prey on older adults' emotions, Hogan said. She suggested that families develop a code word that can be used to ward off scams. If someone calls to allege a loved one is in trouble and needs money, ask "What's the family passcode?" If they don't know it, hang up.

"Take a deep breath and realize anyone can fall for a scam," Hogan said. "It doesn't mean you did anything wrong or you're stupid. You're not. It's just that these guys are so good at their craft and play with your emotions."

Through her NBC4 Responds campaign, Hogan and a team of specialized producers have recouped more than $2 million for consumers after investigating complaints.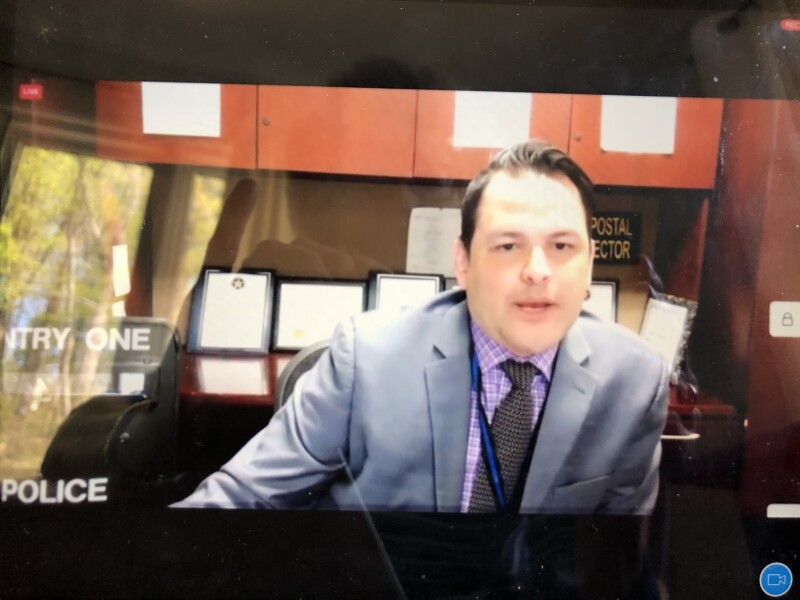 Ray Campbell, an inspector with the U.S. Postal Inspection Service, described how to protect yourself from Internet, telephone and mail fraud.

He said automated robocalls are dangerous and getting more sophisticated. For example, some impersonators use phone numbers that appear to mimic your phone's exchange or even the names of your doctor or utility company. "Do not answer unknown calls, particularly local numbers," Campbell said. "Do not provide any personal information unless you initiated the call." For example, if a caller that appears to be a utility or physician calls to request personal information hang up and phone their business office directly, he suggested.

Romance scammers typically prey on lonely people confined to their homes. Swindlers stalk matchmaking websites, shower their victims with attention and devise seemingly plausible reasons why they need money to take a trip to visit.

Door-to-door contractors, dubbed "woodchucks" by local law enforcement, often take money for driveway or roof repairs then fail to complete the job, said Jonathan Loesch, a Fairfax County Police detective. "These people are coming to you. You should be going to them. That's the clue. If this happens to you, give the police a call" to warn others, he said.

Shawn Smith, director of Virginia Senior Medicare Patrol in Richmond, emphasized that Medicare does not issue either a new card every year or a "gold card" with special benefits. He urged Medicare beneficiaries to check their regular statement of benefits to be sure they have not been billed for fraudulent products or services.

Fraud related to the COVID-19 pandemic was also a focus of the Scam Jam. Fake websites that promise personal protective equipment and disinfectants, and scams involving faster COVID-19 vaccine access, are among complaints received by the Federal Trade Commission, according to Drew Johnson, FTC chief of staff.

"No matter where you live, fraud is never far away," cautioned Trudy Marotta, an AARP volunteer community ambassador and speaker with the AARP Fraud Watch Network.

A replay of the Scam Jam is now available on the AARP Virginia YouTube and Facebook pages, and on Fairfax County government's cable Channel 16. Click "Video on Demand," then "Consumer Services." https://www.fairfaxcounty.gov/cableconsumer/channel-16/consumer-services-videos

For Additional Information

AARP

Offers scam helplines, free alerts, a scam tracking map and a toll-free helpline.

http://www.AARP.org/FraudWatchNetwork or 1-877-908-3360

Fairfax County, VA

Silver Shield Task Force offers audio bulletins via the "Scam Slam" podcast and other consumer-protection information

File a police report or report suspected frauds by calling 703-691-2131

Virginia Senior Medicare Patrol

Empowers Medicare beneficiaries, their families and caregivers to prevent, detect and report health care fraud, errors and abuse.

http://www.VirginiaSMP.com or 1-800-938-8885

U.S. Federal Trade Commission (FTC)

Report or learn about fraud, scams and bad business practices.