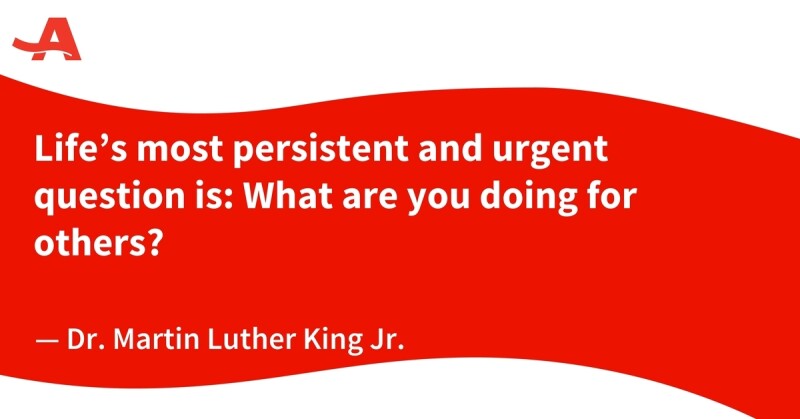 On Nov. 2, 1983, President Ronald Reagan, flanked by Coretta Scott King, widow of the slain civil rights leader, signed a bill making Martin Luther King, Jr. Day a federal holiday that was to become effective Jan. 20, 1986. The bill called for the third Monday of January to become the day known as MLK Day. King's assassination had occurred years earlier on April 4,1968 at the Lorraine Motel in Memphis, Tenn.

Four days after King's assassination, Congressman John Conyers, D-MI, introduced a bill that would have made January 15 a federal holiday to honor King. Despite the monumental leadership role he played in the civil rights movement, and the impact and influence he had on the nation in its battle against discrimination that stained its history for centuries, it took another decade and a half to see Conyers' proposal come to fruition.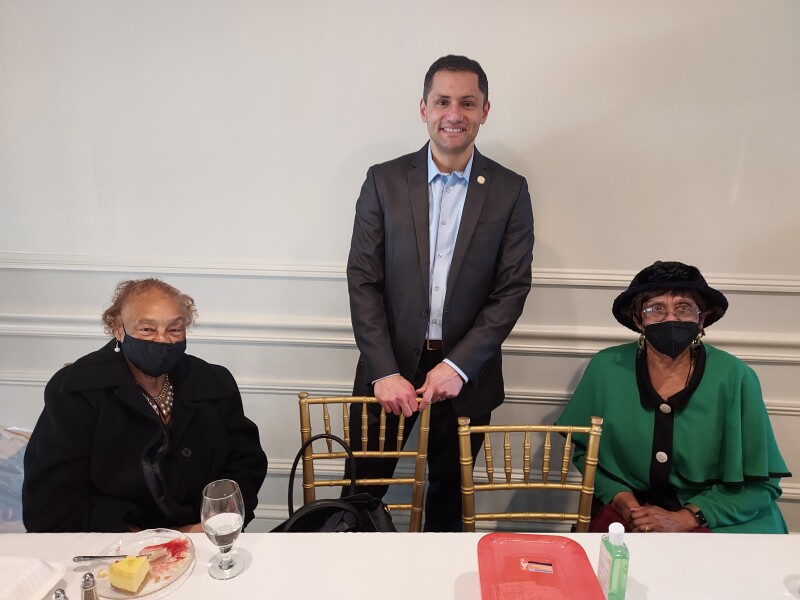 On Saturday, Jan. 14, the Roanoke Chapter of the Southern Christian Leadership Conference, an organization founded by King in 1957 while he was serving as pastor of the Ebenezer Baptist Church in Atlanta, Ga., celebrated MLK Day with a luncheon to honor King.

The SCLC grew out of the Montgomery Improvement Association—MIA—which had staged the successful 381-day boycott of the Alabama city's bus transportation system protesting the segregation of the races on their buses.

The SCLC aided in the planning and implementation of the March on Washington in 1963, where King made his famous, "I have a dream" speech. King served as president of the organization from its founding until his death in 1968.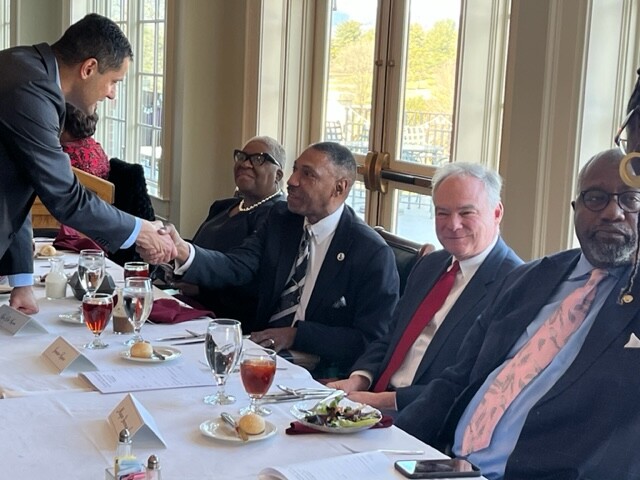 At the luncheon, attendees were welcomed to a celebration of King and his contributions to the civil rights movement at a venue—the Roanoke Country Club—that during the years of segregation would not have been available for such an event.

The keynote speaker at the event was the Rev. William Keen, whose theme was "racial hypnosis." He proclaimed that the SCLC is still an organization of action and that "wherever injustice exists, the SCLC is there to fight for justice."

Pointing to continuing evidence of the failure of people to understand one another, Keen blamed "racial hypnosis" in which people are in what he referenced metaphorically as a trance, where one is not asleep but not fully awake and therefore at risk of being influenced by forces, not all of which are positive and reliable.

Keen called on people to "snap out of it" and to move to the stage of "vision" referencing scripture when he said, "Where there is no vision the people will perish."

U.S. Sen. Tim Kaine, D-Va, the guest speaker, recounted his memory of learning when he was just a young boy that King had been assassinated and the confusion he felt when the lady caring for him at the time said it "serves him right."

"We are [still] living in confusing times," Kaine said, indicating that one of King's most timeless quotations is, "We may have come over on different ships, but we are all in the same boat now."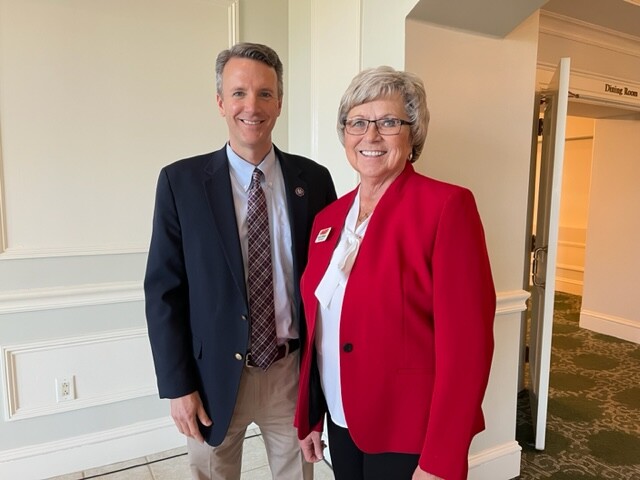 Finally, Kaine challenged attendees by citing another of King's quotes, "Life's most persistent and urgent question is: What are you doing for others?"

U.S. Rep. Ben Cline, R-Botetourt, echoed Kaine's remarks, saying, "We must remember Dr. King's words." Other dignitaries included Del. Sam Rasoul, D-Roanoke, and members of the Roanoke City Council.

King's life was one of service to his community, the nation, and the world. The celebration of MLK Day is an annual reminder that his is a model to which all should aspire, said AARP Virginia President Joyce E. Williams.

AARP Virginia shares several volunteers with the SCLC and our missions support one another, Williams said. As a proud sponsor of the MLK luncheon, AARP members and volunteers cheered on the messages while representing the cause of justice for all.