Join AARP Virginia at Living Well, Aging Well Summit in Fairfax! The mission of the summit is to collaborate, present knowledge, and provide a forum for individuals, family members, general community members, and industry professionals to explore multiple aspects of living and aging well.

At the summit you will have the opportunity to take advantage of a Transportation and Mobility Expo and a Technology Fair, learn about volunteer opportunities through Venture into Volunteering, find information on health, wellness, and community resources, and more!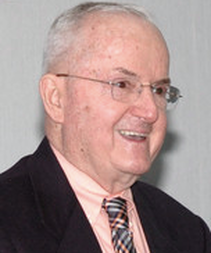 Our keynote speaker is Dr. Dick Lindsay of Charlottesville. As a physician, professor, and renowned speaker across the country, Richard W. Lindsay, M.D. has a vast knowledge in aging and caregiving and is one of the nation's pioneers in the field of geriatric medicine. He is Professor Emeritus of Internal Medicine and Family Medicine at the UVA Health Sciences Center and is founder and former Head of the Division of Geriatric Medicine at UVA. He was one of the first seven academic awardees by the National Institute of Aging. Dr. Lindsay served as President of the American Geriatric Society and then Chairman of its Board, is an appointed member of the Commonwealth Council on Aging, serves on the AARP Virginia Executive Council Leadership Team, and serves on the Board of Directors of a host of other health and aging-related organizations. Additionally, he has had the honor of representing the state of Virginia at three White House Conferences on Aging. Listen to podcast.

The Living Well, Aging Well Summit is sponsored by a public-private partnership of the Fairfax Area Long-Term Care Coordinating Council and government partners including the Fairfax County Departments of Health, Neighborhood and Community Services, Family Services (Area Agency on Aging). Community partners include Inova Health System, Reston Hospital Center, Virginia Hospital Center, Insight Memory Care Center, AARP, and v arious business, advocacy and community groups.

WHEN: Saturday, April 16 from 9:00 am - 3:00 pm

WHERE: Fairfax County Government Center, 12000 Government Center Parkway, Fairfax, VA 22035

The event is free and open to the public. Register online or call 703-324-7647, TTY 711

Click here to download an event flier.

Volunteer opportunities are available! Learn how you can get involved: www.livingwellfairfax.org.