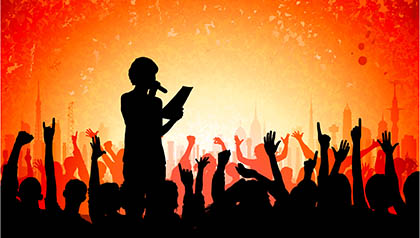 Need a speaker for your next community event? AARP Virginia's Speakers Bureau can help. Its trained volunteers offer presentations to groups on a variety of subjects of interest to older adults.

Topics include identity theft and fraud prevention, including a talk specifically tailored to military veterans.

Virginians lost almost $34 million to fraud in 2019, according to the Federal Trade Commission, with identity theft one of the top complaints.

Speakers are also available to discuss caregiving, brain health, downsizing and decluttering, as well as to give presentations about AARP HomeFit—a guide to help people age in place by retrofitting their homes.

Interested in booking an AARP volunteer speaker? Send an email to aarpva@aarp.org or call 866-542-8164.