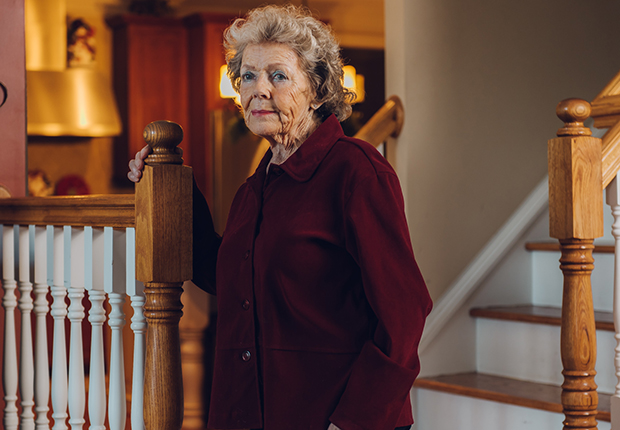 By Sue Lindsey

After her husband died, Nancy Kampschror, 89, of Falls Church, had two bad experiences with accountants before trying AARP Foundation's free tax preparation program, Tax-Aide.

Since then she has returned for the past 12 years, toting big tins of cookies and candy to thank the volunteers.

"You can't imagine how carefully they do these taxes," Kampschror said. Tax-Aide preparers found deductions that paid accountants had overlooked.

Funded by grants from AARP Foundation and the Internal Revenue Service, Tax-Aide was founded 50 years ago.
Aimed at low- to moderate-income taxpayers, particularly those 50 and older, Tax-Aide will serve almost anyone.

"We do not have specific limits on age or income," said Virginia state coordinator Gail Dunn, 62, of Swoope, in the Shenandoah Valley. But there may be limitations based on complicated tax issues and the number of volunteers at a site.

The preparers, called counselors, receive IRS certification but are not trained to handle all tax problems, Dunn said.

More than 1,200 Tax-Aide volunteers at 77 locations filed 48,600 federal returns in Virginia last year. But they are spread thin in rural areas.

"We never have enough counselors," said Don D'Antuono, 75, a training coordinator from Charlottesville. "But we never turn anybody away."

Volunteers in his district filed 2,400 federal returns last year and are ready for the program's Feb. 1 start. Most sites in the state will be open until April 15.

Double-checking returns

At each facility, one counselor prepares a client's taxes and another checks the return.

Volunteers are also needed to help clients organize their paperwork. Others help keep computers running, as most returns are filed electronically.

Each season, Tax-Aide has no problem finding the 300 volunteers needed in the city of Alexandria, and Arlington, Fairfax, Prince William and southern Fauquier counties, said district coordinator Gary Groves, 65, of Annandale.

Typically, the district needs 50 to 60 new volunteers a year, he said, but receives more than double that in applications. Many are retired federal employees.

"Not a whole lot of people like doing taxes, but our people do," Groves observed.

Phyliss Carpenter, 57, a retired Air Force master sergeant who works for a federal contractor in Springfield, was a satisfied client when she visited Tax-Aide for the first time last year.

"I was very impressed with the service and the representatives—so much so that I asked to be a volunteer," said Carpenter, who has an MBA and used to prepare taxes as a volunteer at Joint Base Anacostia-Bolling in Washington, D.C.

Dunn said those wishing to join the Tax-Aide program should be comfortable with numbers and computers as well as working with the public.

New counselors receive about five days of training, and returning ones get a refresher on tax code changes.
"That's what Tax-Aide is all about—volunteers," said Groves, who is fluent in Spanish and often uses it in preparing returns. "People put a lot of time into this."

To find a Tax-Aide location near you, call 888-227-7669 or visit aarp.org/findtaxhelp.

Sue Lindsey is a writer living in Roanoke.