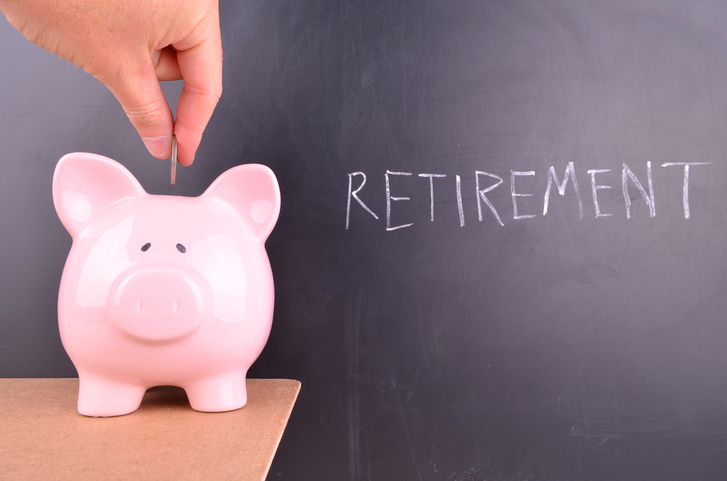 Tierra Henderson, of Richmond, dreams of the day she can expand her real estate settlement business and hire employees, a goal waylaid by the COVID-19 crisis. But when it does happen, she would love to offer a retirement savings option.

Henderson, 38, contributed to a 401(k) when she worked at a hospital in food services, but she had to tap those savings when she opened iFinancial by Tierra in 2017. Now she's starting over with a personal IRA.

"Having that safety net is so important to everyone," she said.

Roughly 1.2 million of Virginia's private-sector workers have no access to a retirement savings plan through their employers. For many, that could soon change.

This year, lawmakers passed legislation to create a state-facilitated program that will make saving for retirement easy for an estimated 800,000 workers. It is set to take effect by July 2023.

Under the program, eligible workers at companies with 25 or more employees can opt to have money taken out of their paychecks and directly deposited into a retirement account. Businesses must set up the automatic deductions but don't have to contribute funds or pay administrative costs.

"This is an opportunity for more Virginia workers to build long-term savings not tied to a single employer," said state Del. Luke E. Torian (D-Woodbridge), who sponsored the legislation.

Studies have shown that workers are 20 times more likely to save for retirement when money is automatically deducted from their paychecks.

"It's out of sight, out of mind," said Natalie Snider, AARP Virginia's state advocacy director.

Savings for taxpayers

The average Social Security benefit in Virginia is about $19,000 a year, but older families spend an average of $29,000 annually for necessities like food, utilities and health care.

Personal savings to cover the shortage are scarce. Nationwide, households with people near retirement age have an average of only $14,500 saved.

Aside from the benefit of workers getting a nudge to save more, the program will save taxpayers money because fewer people will need to depend on public aid later in life, Snider said.

The new retirement savings program applies to workers at companies that don't offer a benefit. But it doesn't include those at businesses with fewer than 25 employees or part-timers who log fewer than 30 hours a week.

Self-employed business owners like Henderson, independent contractors and workers at smaller companies can access the program, but they have to request it and must set up their own deposits that aren't automatic paycheck deductions.

Nicole Riley, Virginia state director of the advocacy group the National Federation of Independent Business, said a majority of the small companies it surveyed oppose the plan. Some don't have automated payroll, making deductions cumbersome. Others don't think government should be involved in a private-sector issue, Riley said.

However, the Small Business Majority, which represents a network of more than 85,000 companies across the country, supports the idea, noting that such businesses struggle with the cost and complexity of setting up plans themselves.

For more information about the program, go to aarp.org/va.

Tamara Lytle is a writer living in Vienna, Va.

More on Retirement

How Much Money Do You Need to Retire?