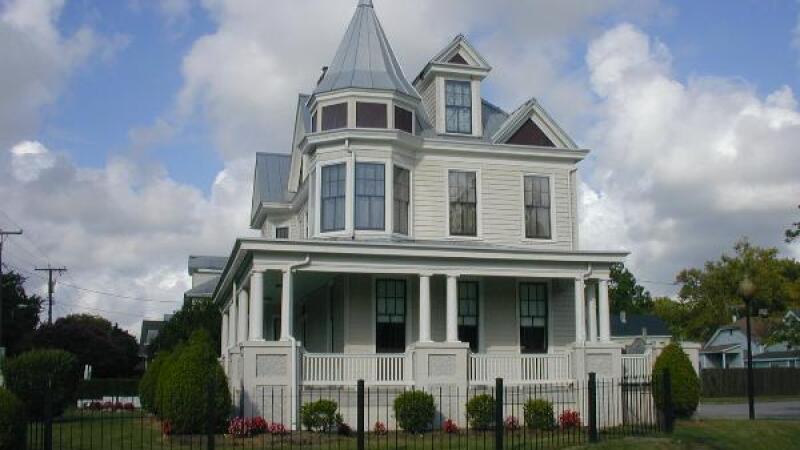 newsome2.jpg
Newsome House
Born four years after the Civil War, Joseph Thomas Newsome – son of former slaves, civic leader, lawyer, editor and activist – became the first African American to argue a case before the Virginia Supreme Court and, in his final years, advocated for Black soldiers in World War II.

For much of Newsome's life, his Queen Anne-style home was a hub of the African American community in Newport News. Today, the Newsome House Museum and Cultural Center, under director Crystal Sessoms, celebrates his long struggle for change spanning Reconstruction through the Jim Crow era.

Even during setbacks in that struggle, Newsome tried to stay relentless and positive. He once wrote, "Civilization is a long road and sometimes one meets things on this road that at the time seem cruel. But they usually work out."

The Newsome house, built in 1899, was the subject of a "Virginia Treasures" virtual tour offered by AARP Virginia this month.

Newsome was born in Sussex County in 1869, the sixth of seven children. He was educated in churches due to the lack of schools for black children. He attended Virginia Normal Collegiate Institute, which is now Virginia State University in Petersburg, and then Howard University Law School. For decades he worked on criminal cases in eastern Virginia.

Newsome and his wife Mary became influential socialites and leaders in the African American community. People would stand outside his residence seeking legal counsel. He gained a reputation as an effective advocate for black residents in the court system. In 1931, he and another lawyer argued unsuccessfully for a Hampton resident's voting rights before the Supreme Court of Appeal, now the state Supreme Court.

His contributions were wide-ranging. He was active in the Republican Party, but in 1921 he opposed the "lily white" leaning of the party by boldly running for state attorney general as a member of the "lily black" Virginia Republican ticket.

As a founder and leader of the Warwick County Colored Voters League, Newsome was instrumental in opening the first high school (Huntington High) for African American children in Newport News.

Newsome also served as editor of the Newport Mews Star from 1920 to the late 1930s. The paper highlighted the events and news of importance in the African American community. The Norfolk Journal and Guide succeeded the Newport News Star and is still in publication today.

Crystal Sessoms described Newsome as a spiritual man with strong convictions. He died on March 9, 1942. On the day of his funeral, Newport News closed the courts – something it had not done before or since.

Due to the tireless efforts of Carrie R. Brown, a neighbor and educator, the Newsome House and Cultural Center become a reality in 1991.

Sessoms said the museum is still uncovering the history of Newsome's family. Many of Newsome's siblings had moved on in numerous ways. She urged anyone who thinks that they are related to Newsome to contact the museum.

Joseph Newsome remained a vocal advocate to the end of his life, Just weeks after the Japanese attack on Pearl Harbor in 1941, he urged the recruitment and advancement of African American soldiers.

"In the present struggle, it is not what the Negro can do, but what he is kept from doing which stands out in bold relief. It is no longer a question of modern warfare, but whether the government is willing to utilize our skill," he wrote in the Norfolk Journal and Guide just before he died.

For more information about the museum, visit the website: newsomehouse.org.

The Newsome House and Cultural Center is located at 2803 Oak Avenue, Newport News, VA 23607.