Give me a home where the buffalo roam – in Virginia?

Yes, the revelation that buffalo, or more correctly, wood bison, roamed parts of 17th Century Virginia is just one of the fun facts you can learn at the Harrison Museum of African American Culture in Roanoke's Center in the Square.

Guides at the museum trace the settlement of the Roanoke Valley back to the natural salt licks that attracted wildlife, including the wood bison, providing access to an easy food source for settlers.

Recently, visitors from the SW Roanoke AARP Chapter #4652 and members of the Southwest AARP Virginia Volunteer Team participated in a field trip to the museum as part of their celebration of Black History Month.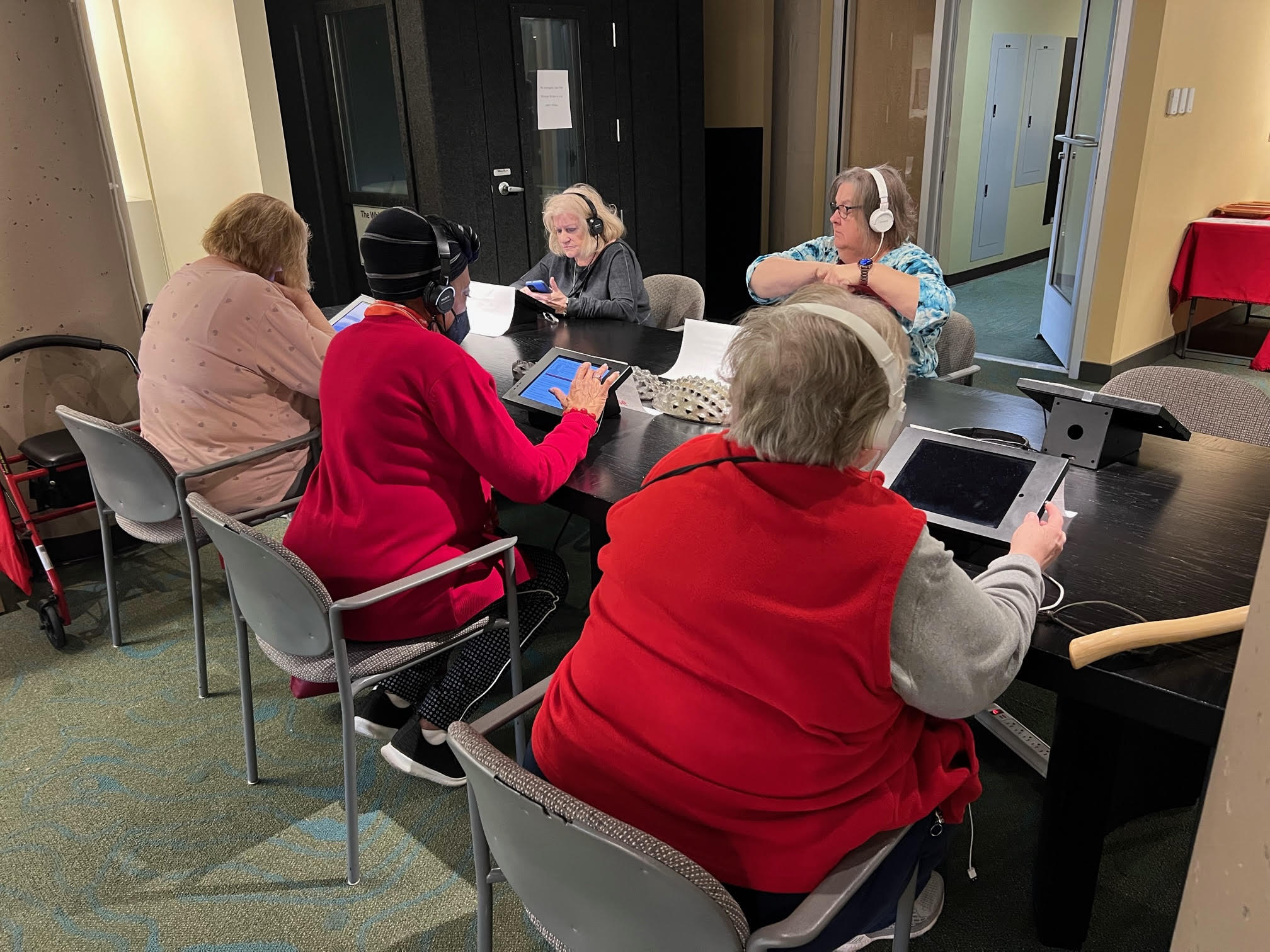 The Harrison Museum was established in 1985 as an initiative of the Northwest Neighborhood Improvement Council and Total Action Against Poverty. Harrison now serves as a resource center for educational exhibits and programs reflecting the history and culture of the Roanoke Valley through art and other media.

Its mission as a cultural and educational institution is "advocating, showcasing, preserving, and celebrating the art and history of African Americans for citizens of the Blue Ridge and its visitors." The museum cultivates "awareness, appreciation, and understanding of people of the African diaspora in the United States."

Artifacts from Zimbabwe, Congo, Uganda and other African countries are on display, as well as period pieces such as a blanket crafted by slaves in the 18th Century and a wooden chair of the same period.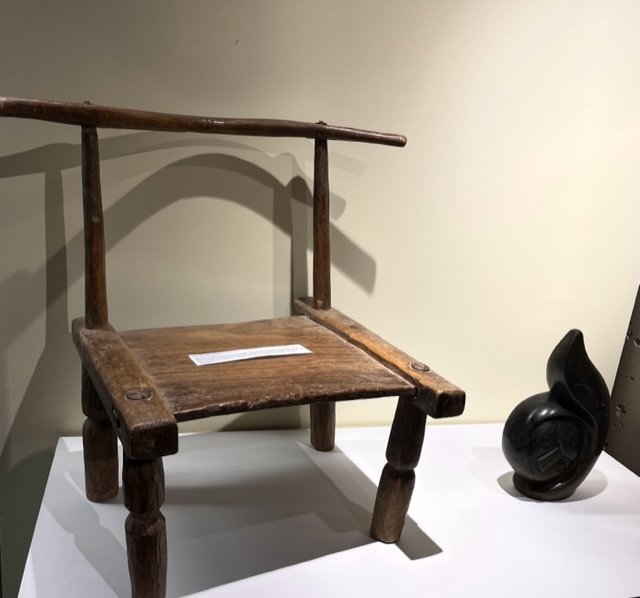 Exhibits change periodically, but those featured during the recent visit included a display of medically related history.

Burrell Memorial Hospital was featured as the first hospital to serve the African American community in the Roanoke Valley. It was named after Dr. Isaac Burrell, who practiced medicine in Roanoke and opened the area's first, and for many years only, Black-owned pharmacy. Because Black patients were denied admission to the city's White hospitals, he and other African American doctors had long wanted to open a hospital to serve Black residents.

Burrell himself became critically ill and had to travel 220 miles by train to Washington, D.C., to Freedman's Hospital for treatment, but died there after undergoing surgery for gallstones. Doctors in Roanoke were later able to lease a building from the city and opened the first Black hospital in 1921, naming it in Burrell's honor.

In 1955, a modern brick hospital for Black residents was constructed, but in the wake of the civil rights movement, White hospitals began to accept Black patients. In 1978, Burrell Memorial Hospital closed. During its nearly 60 years, it was a fitting memorial to the city's pioneering physician.

Roanoke's Black community was the first to establish an all-Black volunteer rescue squad in the United States. The Hunton Life Saving and First Aid Crew was established in December 1941 by Alexander A. Terrell. The group continued to function until 1987 and provided a model for other communities throughout the United States.

Another impressive exhibit focuses on education. One high school was named after Lucy Addison, a contemporary of Dr. Burrell and a renowned educator who was largely responsible for establishing high school-level education for Roanoke's Black community. She was principal of Harrison School that offered classes only through eighth grade, but Addison campaigned for secondary-school curriculum, slowly adding advanced classes. After her retirement in 1927, the city named the school after her. It was the first public building named after one of its own citizens.

Another school featured in the education exhibit is George Washington Carver School in Salem, Virginia. Carver was born in Missouri, but his prominence as an African American scientist and inventor merited the school being named for him. Some of the visitors who were a part of the tour found pictures of themselves as students at Carver.

Other exhibits at the museum include a photo essay by Phillip Barrett, who grew up in Roanoke and is an alumnus of Virginia Tech.

His work is known as "timeless visuals" and is showing not only at the museum but also at the Virginia Museum of Transportation and The Second Helping Gallery, both in Roanoke.

Roanoke artist Dyke Wood's work is also on display. Wood, like Barrett, grew up in Roanoke and graduated from Howard University in Washington, D.C. Wood's art is abstract expressionism focusing on colors and shapes to evoke emotion.

Harrison Museum Board President Charles Price provided visitors with engrossing information on the growth of the museum and its hopes for the future. He stressed the importance of volunteers to the past and future success of the museum's mission.

People who may want to volunteer can contact the museum at https://harrisonmuseum.com/contact-us/ or email info@harrisonmuseum.com

Funding for the museum comes from donations. Anyone who wishes to donate can do so at harrisonmuseum.com