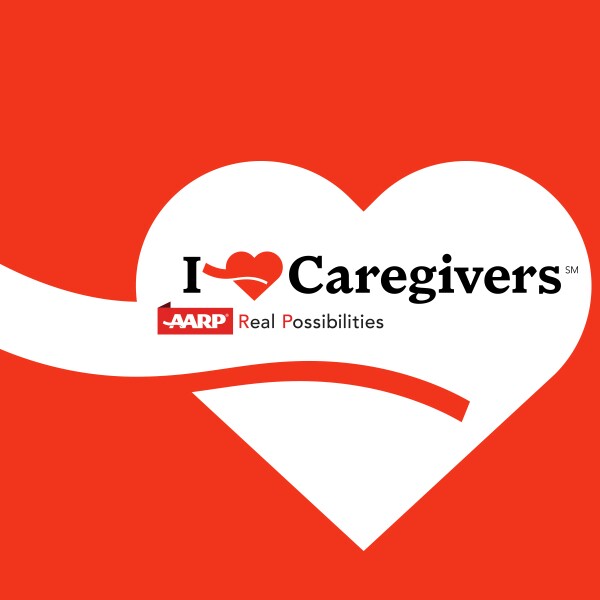 Every day, family caregivers go above and beyond to help their loved ones remain at home; however, most caregivers need additional support. Caregivers are often left feeling overwhelmed, confused or even guilty because of the stress involved with caring for an older parent or loved one.

If you are a caregiver in need of support, AARP Virginia and Senior Services of Alexandria invite you to a special event featuring retired Major General Antonio Taguba and others who will discuss the challenges facing family caregivers and the resources that are available to help them. This event is your opportunity to learn about local resources to help you take care of your parents, your loved ones, and yourself!

Saturday, January 9, 2016
9:30 a.m. – 12:00 noon
Immanuel Church on the Hill
3606 Seminary Road, Alexandria, VA 22302
This event is free and complimentary refreshments will be served.
Register online or call 703-836-4414, ext. 110 *



Speakers include AARP's Community Ambassador Retired Major General Antonio Taguba who will share his personal experience serving as a caregiver to his parents. His story provides valuable insights on the importance of planning. Additionally, attendees will hear from local experts from Insight Memory Care Center and Griswold Home Care. Topics of discussion include the importance of making a caregiving plan, options for home and community care, and resources and support for those serving as family caregivers.

This month's Senior Living in Alexandria show features Gen. Antonio Taguba talking about his role as AARP's Community Ambassador talking about his experience as a caregiver.

https://youtu.be/pRqgIereKEw[/youtube]

*Any information collected by the host organization is subject to that organization's privacy policies.

Antonio M. Taguba | Major General, U.S. Army Retired | AARP Community Ambassador


Major General Antonio "Tony" Taguba serves as a Community Ambassador for AARP. After his parents became ill, he and his siblings were ill-prepared to care for them. Faced with tough decisions about their health and finances, they managed to care for them the best they could. To help others, General Taguba now advocates for caregivers and their families.
Born in Manila, Philippines in 1950, General Taguba joined the U.S. Army after graduating from Idaho State University in 1972. He served in numerous command and staff position up to General Officer level. His service tours included assignments in the continental United States, South Korea, Germany, and Kuwait.
General Taguba is the second Philippine-born U.S. citizen to be promoted to the officer rank of "General" in the U.S. Army. He received numerous military awards, including the Army Distinguished Service Medal (2 awards), the Legion of Merit (4 awards), the Bronze Star Medal, Meritorious Service Medal (6 awards), the Office of the Secretary of Defense Identification Badge, and the Army Staff Identification Badge. He retired in 2007 having served 34 years on active duty as a decorated officer with the rank of "Major General" and an advocate for breaking down racial and ethnic barriers in the military.
After leaving the U.S. Army, General Taguba became the chairman of Pan-Pacific American Leaders and Mentors (PPALM), a national, all-volunteer, non-profit organization committed to mentoring and professional development of military and civilian leaders of


Asian American and Pacific Islander descent. He also chairs the Filipino American Veterans Recognition and Education Project. Its mission is to raise public awareness through academic research and education, and gain the Congressional Gold Medal for the Filipino American WWII Soldiers for their wartime service to the U.S. and Philippines.

Also of Interest: