When in-person events were impossible during the pandemic, AARP volunteer Suba Saty got to work. He found new ways to keep older residents engaged in lifelong learning through virtual programs.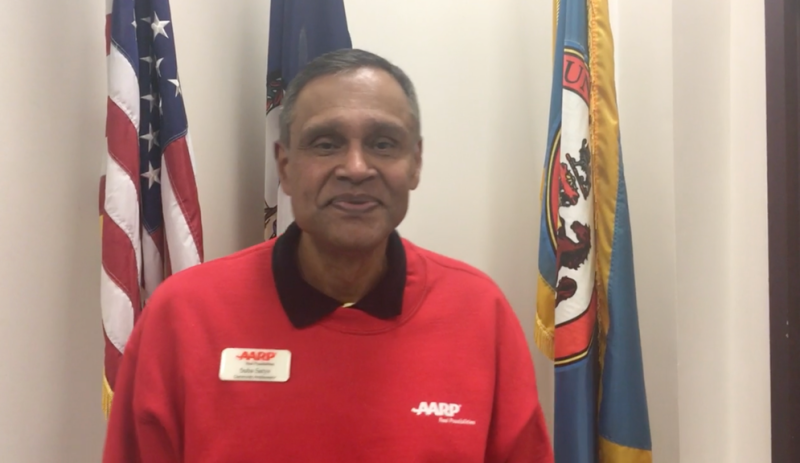 He created Tuesday Explorers, 20 multimedia presentations (so far) from insightful speakers on subjects ranging from Civil War archaeology to the role of African American women in the work force during World War II.

Joyce Williams, AARP Virginia state president, credits Suba for the growth and expansion of educational programming and named him one of the recipients of the 2021 AARP Virginia President's Award.

"With his characteristic initiative and drive, he tracks down potential speakers, invites them to participate, and helps manage their on-the-air national webinars," said Amber Sultane, AARP Virginia state director for community outreach. "He demonstrates unusual energy and can be counted on to help out wherever needed."

Suba has also been key to the Boomers and Beyond Academy which has been one of AARP Virginia's most successful programs. He has helped manage this program for five years, coordinating resources and speakers with the Osher Lifelong Learning Institute at George Mason University (OLLI Mason).

This multi-day educational program has highlighted AARP's volunteer work in areas including brain health, long-term care, Social Security, Medicare, the art of aging, and fraud protection.

Suba's organizational skills can be traced to his military career. He spent nine years in the active-duty U.S. Air Force, 16 years in the active reserve, and 15 years in various civilian jobs within the Department of Defense. At the time he retired, he was the fitness athletic director at Andrews Air Force Base.

"I love working out the logistics, getting people involved, coordinating with people, coordinating with the host organization," said Suba. "It's a challenge, but I really enjoy it."

Suba's motivation and skills continue to be an important asset to AARP's mission of community service.

The AARP Virginia President's Award is given to a small number of AARP Virginia volunteers chosen by state president Joyce Williams for significant contributions to the work of AARP Virginia over the last year.