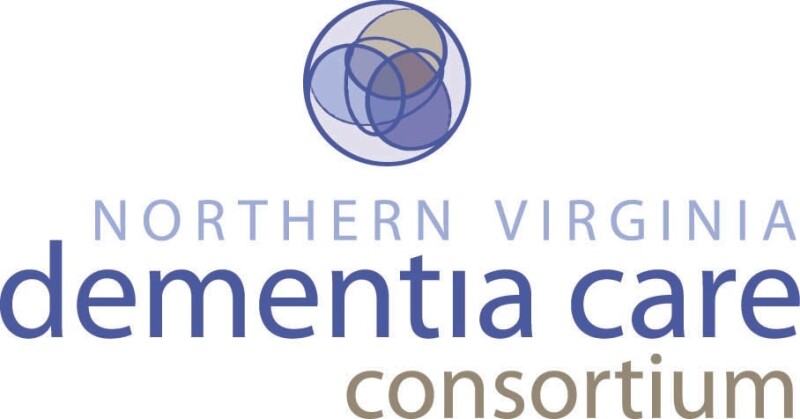 The Northern Virginia Dementia Care Consortium invites you to the
27th Annual Caregivers Conference
The Caregiving Journey: Smoothing Out the Bumps in the Road
Monday, November 11, 2013
8:00 a.m. – 3:30 p.m.
First Baptist Church of Alexandria
2132 King Street, Alexandria VA 22302
2013.Conference Registration Form

The Program

8:00 Registration and Continental Breakfast

8:45 Welcome

9:00 Behavioral Issues in Dementia, James Bicksel, MD

9:45 Managing Difficult Behaviors, Melanie Bunn, RN

10:45 Break and Visit Exhibitors

11:00 Finding Your Voice: Patient Advocacy for Caregivers, James Brooks, M.Div

11:45 Lunch, Visit Exhibitors, and Book Signing

12:45 Family Dynamics in Caregiving, Melanie Bunn, RN

1:30 Living At Home—a Panel Discussion When Mom Can't Be Left Alone

Catherine Cole, MPA, CMC, Geriatric Care Manager

Jim Lindsay, CEO, Adult Companion Care

Jennifer Robinson, RN, BSN, MSW, Fairfax County Department of Health

2:30 Break and Visit Exhibitors

2:45 Humor and Caregiving: How to Lighten Up When Things Get Heavy, Ron Culberson, MSW, CSP

3:30 Adjourn

2013.Conference Registration Form

Who Should Attend

Family caregivers
Volunteers working with older adults
Professionals in aging and related services


Why Attend

Have a chance to talk with other caregivers
Learn practical tips on how to respond to behavioral issues
Visit with exhibitors who offer supportive services
Earn Continuing Education Units (CEUs) from George Mason University's Office of Continuing Education


Conference Speakers

James Bicksel, MD, is board certified in neurology, neurophysiology, and neuropsychiatry by the American Board of Neurology and Psychiatry. A native of North Carolina, he did his medical training in Neurology at Emory University in Atlanta, followed by fellowship at Thomas Jefferson University in Philadelphia. Dr. Bicksel is on the medical staff of INOVA Fairfax Hospital where he serves as Medical Director of the INOVA Memory Center and is also on the Ethics Committee.



James L. Brooks serves as an Associate State Director for AARP Virginia. Prior to joining AARP Virginia, Brooks served for eight years as Founding Executive Director of Project Compassion, a non-profit organization in Chapel Hill, NC that creates community and provides support for people living with serious illness, caregiving, end of life, and grief. He also served as Director of Leadership Training for the National Support Team Network. Brooks holds an undergraduate degree from Wake Forest University and a Master of Divinity degree.



Melanie Bunn, GNP, MS, RN, is a skilled and experienced clinician, having provided care for people with dementia in a variety of care settings including retirement homes, nursing and assisted living facilities, hospitals and in-home as a gerontological nurse practitioner, clinical nurse specialist and staff nurse. She earned a Master of Science degree in Family Health Nursing at Clemson University in South Carolina. She subsequently received a Post-Master's Certificate as a Gerontological Nurse Practitioner at Duke University and continues her relationship with the Duke School of Nursing through her work on a grant focused on improving care of people with dementia.



Catherine Cole is the Director of ElderLink, Options for Caregiving, a partnership program between the Fairfax Area Agency on Aging, Inova Health System, and the Alzheimer's Association, National Capital Area Chapter. ElderLink provides affordable geriatric case management services to Northern Virginia residents regardless of income. Prior to joining ElderLink, Cathy was the director of resident services in subsidized housing for low income older adults and adults with disabilities. She developed one of the first service coordination programs authorized by HUD for subsidized housing communities. She has a master's degree from American University, is a certified case manager, and has over 20 years of experience in assisting older adults and their families in managing the issues of aging.



Ron Culberson, MSW, CSP, is a speaker, humorist, columnist, and author of three books including his most recent, "Do it Well. Make it Fun. The Key to Success in Life, Death, and Almost Everything in Between." He is also a contributing author to Chicken Soup for the Nurses Soul II. He earned his MSW at Virginia Commonwealth University and received the Certified Speaking Professional (CSP) designation from the National Speakers Association. With ten years experience at Hospice of Northern Virginia (now Capital Hospice) as a home care social worker, Manager of Counseling Services and Director of Quality Service, Ron is well versed in the issues facing healthcare today. He has also been studying and teaching about the benefits of humor since 1984.



Jim Lindsay works for ACCfamily (also known as Adult Companion Care, Inc). ACCfamily is a home health care company that cares for the non-medical needs of seniors across the region. ACCfamily is a family-owned and operated company operated by Jim and his wife Leslie. Jim was the first and only employee of ACC in 1994. Jim now has more than 19 years with ACC and has served in every position in the company (except the nursing position). Jim graduated from Oxford University with his MBA in 2009 and has a Lean Six Sigma Black Belt certification from IBM and the DoD. Jim has been studying global aging and the issues of international care for seniors since 2007.



Jennifer Robinson, RN, BSN, MSW, has over 30 years of professional experience including her current position as the Manager of the Adult Day Health Program, which currently provides services to adults with cognitive and/or physical challenges rendering them in need of supervision during the day. There are 5 centers throughout the County. Her experience has included leadership roles in both nursing and social work positions in hospitals, nursing homes and as an administrator of Assisted Livings prior to coming to work for the Fairfax County Health Department 9 years ago. Jennifer earned her Bachelor of Science in Nursing from Vanderbilt University and her Masters of Science in Social Work from the University of Tennessee.