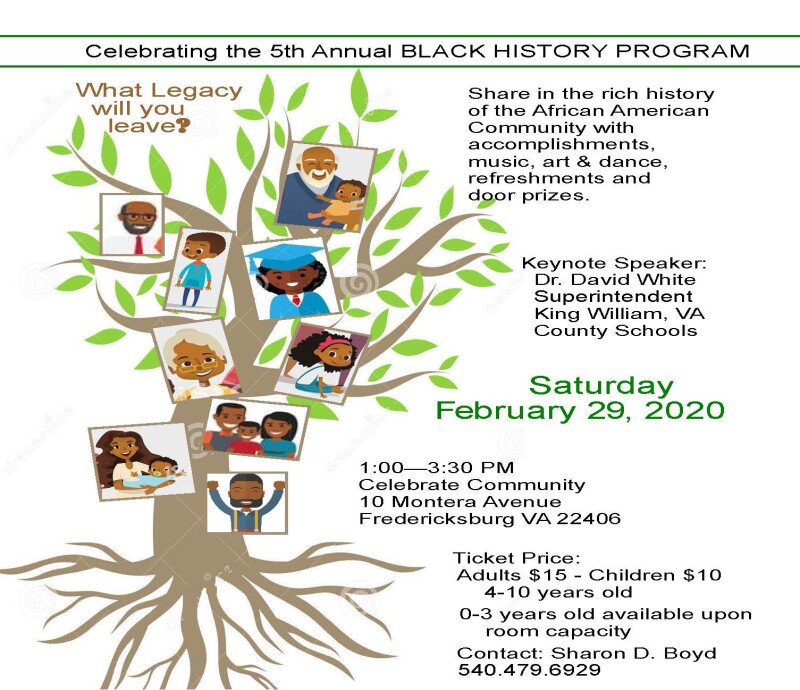 Share in the rich history of the African-American community with accomplishments, music, art, and dance. Refreshments will be served.
Keynote Speaker: Dr. David White, Superintendent, King William County Schools.
1-3:30 p.m. at Celebrate Community, 10 Montera Ave., Fredericksburg VA 22406
Ticket price: $15 for adults; $10 for children ages 4-10; ages 0-3 availability depending upon room capacity.
RSVP: Call Sharon D. Boyd at 540.470.6929