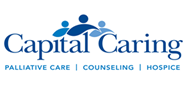 Dealing with a serious, progressive illness can be overwhelming. Whether you are living with a progressive illness, or you are caring for someone who is, you must make a lot of complicated decisions, often very quickly. It is hard to know how to navigate the health care maze, how to continue living as independently as possible, and how to put into place the unique care combination you need to be comfortable.

This is where hospice and palliative care come in. While often misunderstood, not known at all, or accessed too late, these forms of care can help make your life easier.

Here are some facts about hospice and palliative care that can help you or a loved one make important health care decisions.

What is Hospice?

It is an approach to caring that addresses the medical, emotional and spiritual needs of anyone facing a life-limiting illness. It provides palliative versus traditional medical or curative treatment.

It provides support to the patient and family and staff, by keeping the patient as comfortable as possible, while maintaining his or her dignity and quality of life.

It is not a place, but a service. Most hospice patients are cared for in their home, whether that is a single-family dwelling, a high-rise, an assisted living facility, a nursing home or hospital. A smaller percentage of hospice patients are cared for in in-patient hospices, which are like hospitals for hospice.

It is a comprehensive program of care provided by an interdisciplinary team of professionals that includes physicians, nurses, social workers, chaplains, grief counselors, nursing assistants, volunteers and more.


How Do I Know if I Or Someone I Know Would Benefit from Home Care?

Below is a checklist of symptoms that patients with a serious illness may exhibit. These are signs that hospice care could be an appropriate choice.


Significant pain
Weight loss
Sleeplessness
Fatigue
Breathlessness
Loss of mobility
Forgetfulness
Many doctor visits
Emotional distress
Caregiver stress
Who is Eligible for Hospice?

Any person, regardless of age, with a serious progressive illness who has been certified by their physician to have six or less months to live.


How Do I Pay for Hospice?

If you are 65 years of age or older, Medicare Part A or Medicaid will cover 100% of your hospice care.

Most private commercial insurance may provide benefits

What is Palliative Care and how is it Different from Hospice?

Palliative care (pronounced pal-lee-uh-tiv) is specialized medical care focused on providing relief from symptoms, pain and stress for anyone with a serious illness-whatever their prognosis. The goal of palliative care is to improve the quality of life of a patient and to provide a support system to allow them to live as actively as possible.

Palliative care is appropriate at any age and stage in a serious illness, such as cancer, congestive heart failure, emphysema or dementia, and can be provided along with curative treatment.

Palliative Care doctors, nurses and other specialists work together with a patient's other doctors to provide an extra layer of support and comfort. They can help with symptoms such as pain, nausea, shortness of breath, weakness and fatigue.

Palliative care is not a substitute for hospice but it can significantly enhance the lives of patients who are seriously ill and who may not qualify for hospice care.


How Do I Find Hospice or Palliative Care Services in My Community?

Go online and search for hospice and/or palliative care to find providers in your area. Your local yellow pages should also have listings—and don't forget to ask friends and families for their recommendations.



This article was written by Sabrina L. Reilly, M.A., Vice President of Community Development at Capital Caring.
Contact Sabrina at 703-237-5422 or sreilly@capitalcaring.org