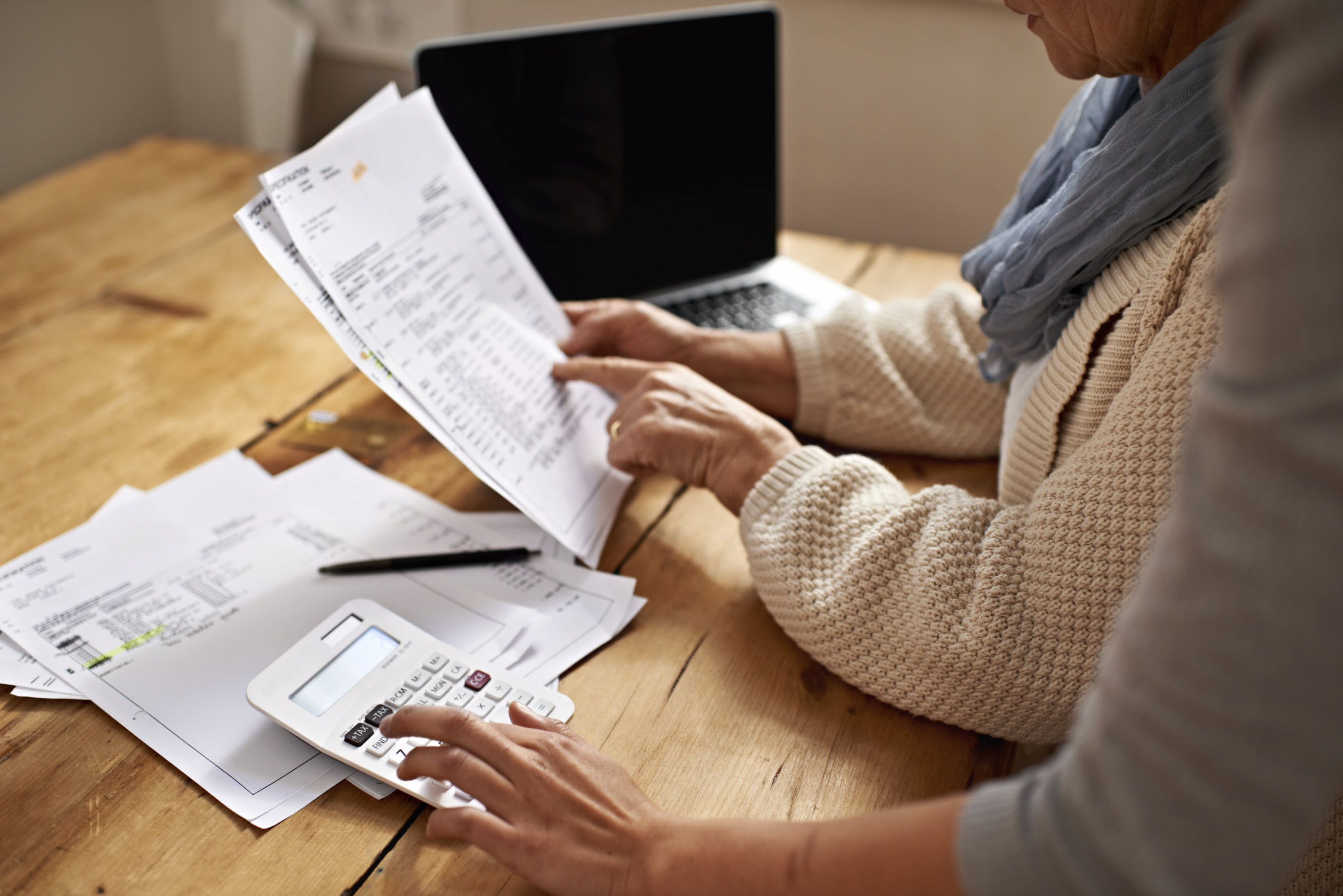 Over the past seven years, Kellianne Erath of Framingham has helped more than 14 Bay State residents manage some of the most private details of their lives — their finances. Erath, along with more than 1,000 other volunteers, dedicates her time and skills to help others through the Massachusetts Money Management Program.

The Massachusetts Money Management Program (MMMP) assists individuals of limited income who are unable to manage their own finances by assigning trained volunteers to help them organize financial papers, develop a budget, write checks, and balance checkbooks. In addition, MMMP volunteers assist people with disabilities who may be struggling to maintain their independence. The program is co-sponsored by AARP Massachusetts, Massachusetts Home Care, and the Executive Office of Elder Affairs.

MMMP volunteers provide assistance in the following areas:

Bill Payer: This volunteer position is primarily responsible for helping a client organize bills and develop a household budget, and also prepares checks for the client's signature. The volunteer has no authority to sign checks since the client remains in charge of his or her financial affairs.
Representative Payee: A representative payee helps beneficiaries who need assistance in managing their benefits. A representative payee's responsibilities include: using benefits to pay for the current and foreseeable needs of the beneficiaries; appropriately saving any remaining benefits; and keeping good records of how the benefits are spent.
Monitor: Volunteers who serve as monitors reviews a client's bank statements monthly to make certain that funds have been spent appropriately.
  Finance is very personal," said Erath. "You don't just come in and take over; you must gain the clients' trust. The client makes all the decisions; I'm just there to guide them."

In 2005, Erath left her career as a long-time finance manager to become a stay-at-home mom. This change allowed her more freedom to take on additional family and community work. A close friend was a MMMP volunteer, and highly recommended the program as a great way to use her free time.

Erath's role with her MMMP clients involves a more personal relationship than she has had with any financial advisee, but to her, that's the best part. In helping clients review their mail, pay bills, write checks, and commit to a budget — she feels as though she's helping a family member or close friend. Her clients range from people who simply need their checkbook balanced, to those struggling with credit card debt.

Start big, continue small
Erath remembers her initial, hands-on volunteer training experience. In a three-hour session with two other volunteer trainees, the volunteers were taught three main points:

Know the boundaries.
Understand the process.
Understand your role.
Twice a year, MMMP volunteers convene to share ideas and information with colleagues from their region.

Although many volunteers only serve one client at a time, Erath's availability and dedication allows her to balance two clients. Volunteers dedicate ample time for the on-boarding process and in getting to know their clients, but decrease their time investment once they've developed a comfortable routine. They typically spend 3-6 hours each month working with a client.

Erath has been working with her longest client for more than 2 years. She knows that familiarity gives clients a sense of security. "Just being there in person is important," said Erath. "That makes a difference; it's a helping hand."

"We try to protect them"
Over the years, Erath has seen some vulnerable residents lose track of their finances, so she's well aware of how vital her efforts are to help them become, and stay, organized. "As seniors get older, managing finances gets overwhelming; it's not just that they are bad financial managers," she said. "Once a client is in debt, things get more difficult and trying."

Erath's most disadvantaged clients have been those in their mid-70s; in subsidized housing; and fighting to stretch their Social Security benefits. Some of her clients are on the Supplemental Nutrition Assistance Program (SNAP), barely surviving on the average benefit of $194 each month.

The MMMP also helps reduce isolation among older Bay State residents. "One of my clients was in a wheelchair and he didn't get out much at all," Erath explained. "I wasn't just helping him pay his bills, I was checking in [regularly] to see how he was doing. That was the most important piece to him."

"The experience is dually rewarding"
Balancing her volunteer work with the MMMP seems to come easily to Erath. "Like any other 'job' or commitment, you organize, set your schedule and make it all fit," she explained. "As a volunteer, you're not paid for your work, and that is a reward in itself."

Erath says she is driven by gratification. She witnesses the direct result of her work and says clients are very appreciative. "I can almost see the weight being lifted off their shoulders," she said.

Erath plans to continue her work as an MMMP volunteer for years to come. She wants anyone interested in volunteering with the program to know it's a fulfilling opportunity, and that time spent with clients is a joy. "The experience is dually rewarding," said Erath. "It's rewarding for me, and with the gratitude expressed, I think it's rewarding for the client as well."

Become a volunteer, today!
More than 1,000 volunteers are dedicated to ensuring some of the most vulnerable people in our state stay independent, as long as possible. Join us!

The Massachusetts Money Management Program needs your help. To learn more call or email Cheryl Cannon, statewide coordinator, North Shore Elder Services, at 978-624-2254 or ccannon@nselder.org.