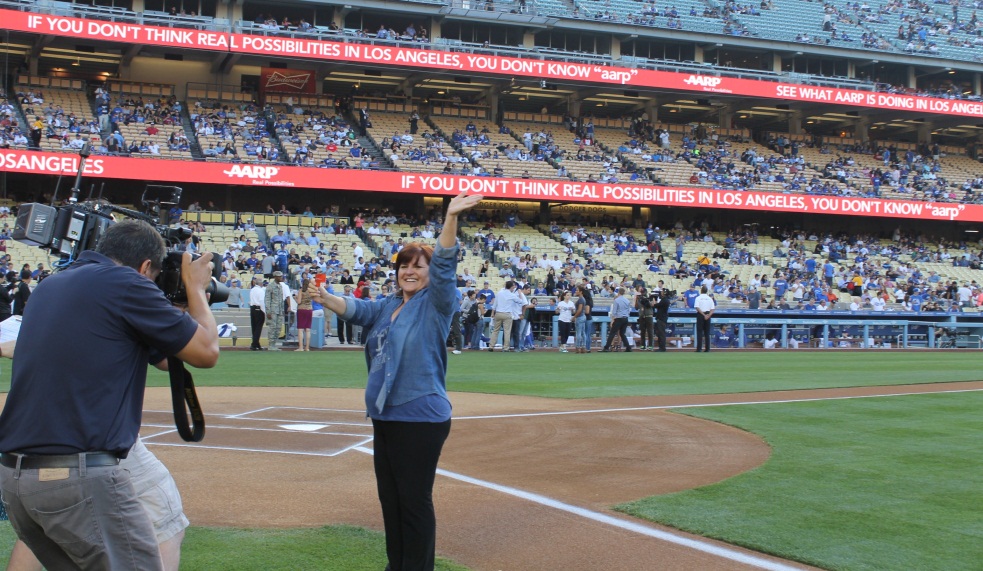 On our first AARP Dodgers Game night, we honored our Executive Council member Patricia Pérez for her great contributions in helping us better reach the Latino community, and others, in the Golden State. As part of our partnership with the Dodgers this year, her honoring ceremony was framed by our AARP's Real Possibilities brand and message which was shown on the ballpark's LEDs banners and vision board.

Pérez's recognition in reaching the community gave volunteers and staff of the L.A. office an opportunity to connect with Dodger's fans to tell them about what AARP is doing in Southern California to expand Real Possibilities to People 50+. This includes offering members and their friends to receive up to 33% off select games this season.

The rest of our volunteers, Lory Ary, Mercy Martinez, John Almeida, Wanda Allison and staff asked the Dodger's fans about their most important financial goal for them and their families while also inviting them to tweet about their night at the ballpark for an opportunity to win an AARP California hoodie. This was a great night for AARP California, and we look forward to the rest of this partnership with the L.A. Dodgers.

Want to be the first to know about upcoming AARP events like this in your community? Sign up for our email list and join us on Facebook and Twitter to stay informed!