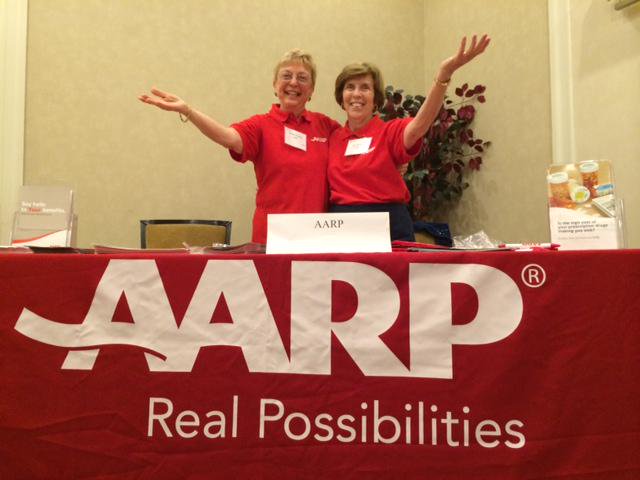 Do you want to make a DIFFERENCE? AARP New Jersey has many opportunities for you to do so. Check out just a few of the opportunities we have. See one you're interested in? Contact AARPNJ@AARP.ORG / 1-866-542-8165 to get started!

Community Outreach Volunteer: We are recruiting volunteers to outreach to your local area by representing AARP to promote New Jersey Benefit Programs at exhibitor tables, community fairs, and other events in your area. As a volunteer, you will help educate your community about important New Jersey programs that can directly benefit you and your community. We are especially in need of bilingual volunteers.

Speaker's Bureau: Are you great at speaking in public? Help AARP by giving educational lectures throughout New Jersey to help empower the 50+ community.

Office Task Force: Help the AARP New Jersey Office run smoothly by handling day-to-day administrative responsibilities. Tasks include basic administrative tasks such as light computer work, file sorting, resource management, envelope stuffing, and making telephone calls.

Utilities Watchdog: AARP is fighting to save you money on your home utility bills but we need your help. As a volunteer, you will attend public utility and/or legislative hearings, informational briefings from AARP, contact Board of Public Utilities Commissioners, and be kept up-to-date on advocacy events as they come.

Fraud Fighters: Connecting people with resources and tools to spot and fight fraud in their local community.

Communication Champions: Writing letters and newspaper submissions and supporting AARP messages on the Internet and Social Media.

Driver Safety: Opportunity to receive training to fill a variety of challenging and rewarding volunteer opportunities throughout the state. The AARP Driver Safety Program is taught and administered by a nationwide network of AARP-trained volunteers.

Movies for Grownups: Help with finding venues for showings and spreading the word to the local community. Event support: set up, during, and break down. Help facilitate the conversation on pertinent issues, i.e. caregiving, aging.