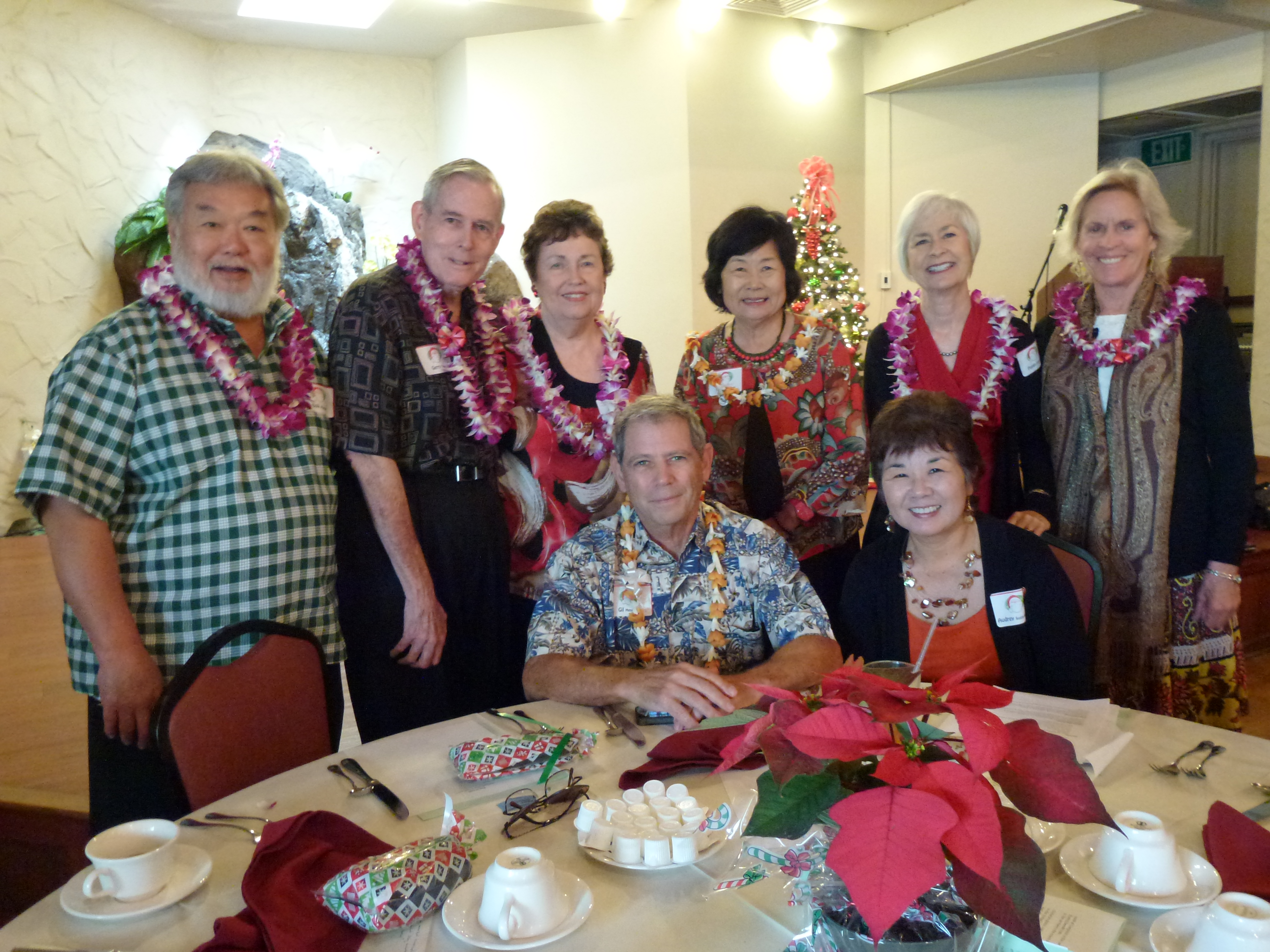 Volunteers took center stage Friday, as AARP Hawaii hosted its annual recognition luncheon, honoring those who served their community in 2012 through a diverse range of activities.

Nearly 100 volunteers from across the state took part in the year-end celebration at The Willows in Honolulu, where representatives of AARP Tax-Aide and the Driver Safety Program joined advocacy and Drive to End Hunger volunteers in recounting the highlights of a successful year.

Tax-Aide – Volunteer tax preparation counselors helped Hawaii residents file nearly 18,000 state and federal returns in 2012, generating more than $6.6 million in tax refunds.
Driver Safety – Statistics through October 31 indicate 641 participants attended 90 classes statewide, and 249 people participated online. Ninety Hawaii residents attended free classes through the educator promotion.
State Legislature – Volunteers successfully advocated for long-term care funding, which resulted in appropriations of $4.2 million for home and community based services and $1.4 million for Aging and Disability Resource Centers. Volunteers also took a stand to prevent insurers from becoming voting members on the Hawaii Health Insurance Connector Board.
Complete Streets – Volunteers played a pivotal role in the passage of a Complete Streets ordinance by the Honolulu City Council. Bill 26 is the culmination of nearly six years of work at the state and county levels of government by advocates concerned that Honolulu's roadways are predominantly designed for use by automobiles and provide dangerous conditions for those who don't drive.
Caregiver Events – 58 volunteers assisted with registration, food collection, as room monitors, and at resource tables at two events in November. These events drew more than 400 participants and 1,115 lbs. of canned goods and brown rice for Drive to End Hunger.
Drive to End Hunger – Volunteers surpassed their goals in support of Meals on Wheels by recruiting more than 50 drivers and collecting more than 6,000 lbs. of food
You've Earned a Say – Volunteers attended and/or spoke at 55 events across the state, collecting 4,784 questionnaires from residents who wanted their voices to be heard on the future of Medicare and Social Security.


These are just some of the highlights of 2012. For more information, or to inquire about volunteer opportunities in 2013, contact Steve Tam at stam@aarp.org.