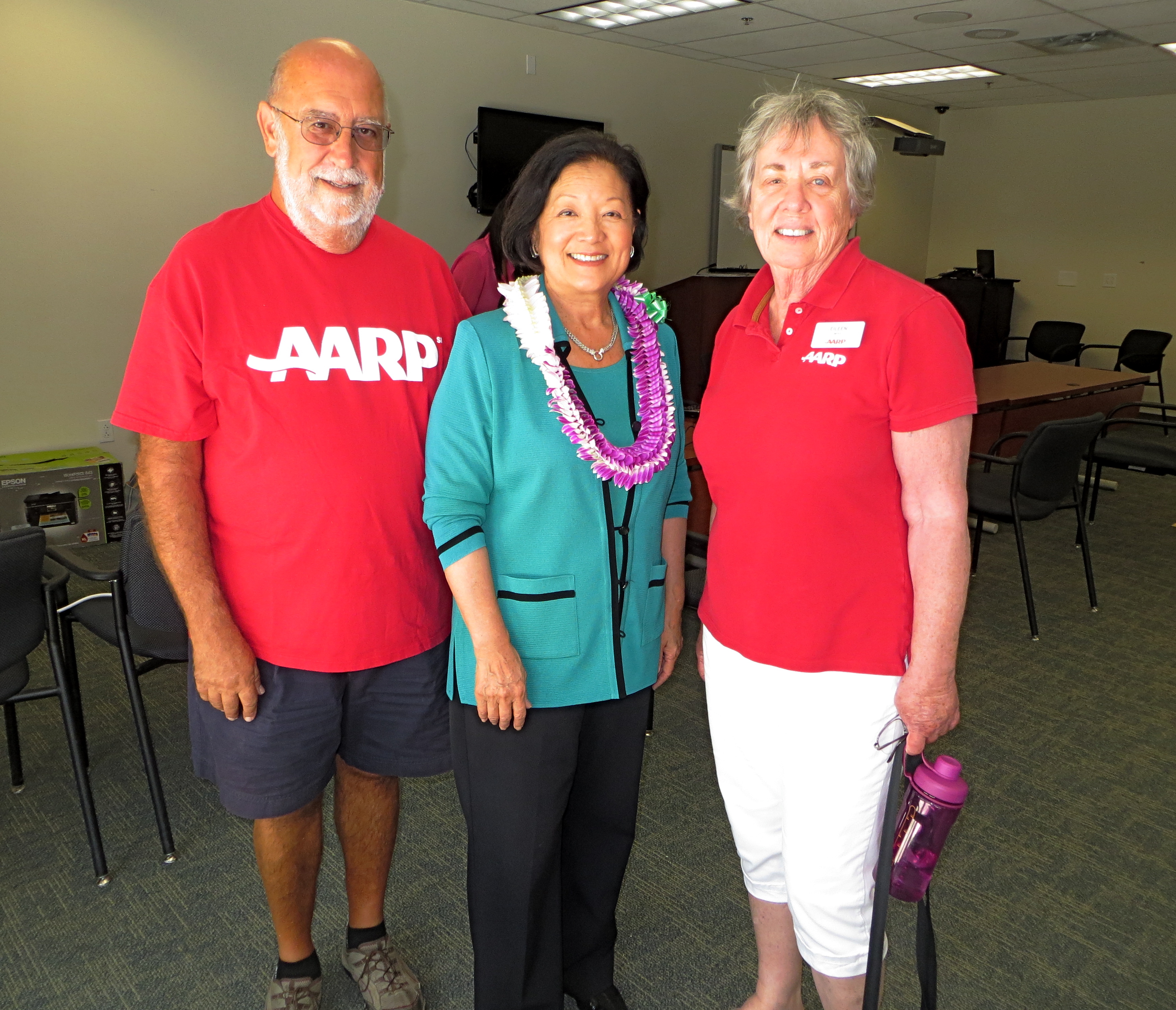 Do you live in West Hawaii and have questions about Social Security? Through the wonders of technology you can now get help from a live person.

Beginning August 22, residents can go to the West Hawaii Civic Center on the second and fourth Thursday of each month (9 a.m. – 1 p.m.) to speak with Social Security Administration (SSA) representatives via videoconference call.

"Assistance made available via this video conferencing arrangement will be an economic lifeline for West Hawaii residents," said AARP Hawaii State Director Barbara Kim Stanton. "AARP is enormously grateful for the leadership and commitment of our community partners – the Social Security Administration, Mayor Billy Kenoi, and especially Senator Mazie Hirono, for responding to and working with AARP volunteers to make this service a reality."

After access to the Social Security Kona satellite office was cut last year, West Hawaii residents who needed direct assistance had to make the four-to-five hour round trip drive to Hilo to get their questions and problems addressed. For many people that wasn't an option.

At the urging of area residents and AARP Hawaii, Senator Hirono contacted the SSA to see what could be done. Hirono led the effort to coordinate with Hawaii County and volunteer groups to make the video conferencing service a reality.

On August 8, Hirono visited the West Hawaii Civic Center to see the station in person. She sat in front of a computer and teleconferenced with Social Security personnel in Hilo and an officer in the San Francisco Regional Office. AARP Hawaii volunteers were there to assist those using the new service.

The process is private and easy. Customers enter the air-conditioned room and sit in front of a computer monitor with a camera directly connected to the Social Security office in Hilo. They have privacy to discuss their Social Security needs. The process is similar to using a computer to video chat with distant friends and relatives. AARP volunteers help guide residents who need to speak to Social Security staff about their benefits or show original documents.

This twice-monthly service to the West Hawaii community is a 'win-win' for all concerned. Visit the Civic Center to see for yourself on September 12 and 26.

For information on AARP volunteer opportunities, contact Jackie Boland at 808-545-6003.

This article was written by communications volunteer Suzanne Skeeters.