"Hunger takes no holiday."

The late Harvest for the Hungry food drive campaign Founder Larry Adam's driving message became a mantra and helped to fuel the success of the 2015 Spring Forward Harvest for Hungry food drive, AARP Maryland's statewide anti-hunger campaign which took place from February 28 - March 15. Collaborating with Safeway stores, Maryland Food Bank, Capital Area Food Bank, WBAL-TV, the Girl Scouts of Central Maryland, and the US Postal Service and Maryland Motor Coach Association, AARP recruited and managed a team of approximately 250 AARP volunteers. These volunteers, many of them new, staffed Safeway stores statewide to help encourage purchase of pre-stuffed bags of food.

AARP staffers also jumped in to help — taking shifts in stores and bringing their families along as volunteers. This partnership helped to further AARP Foundation's Drive to End Hunger, a national anti-hunger campaign.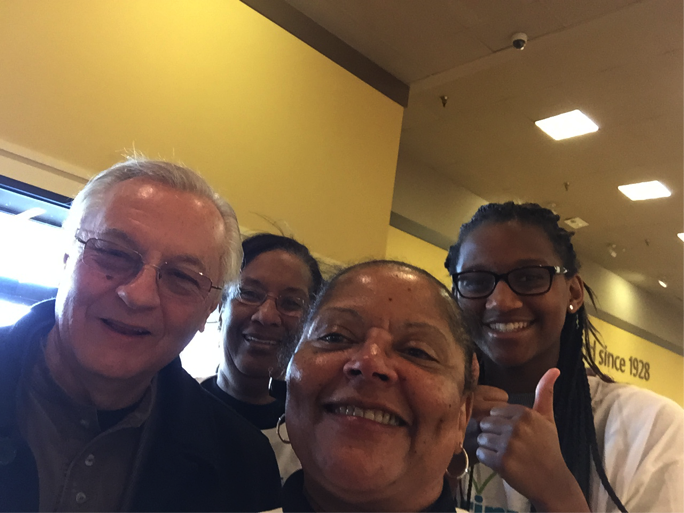 The results? Nothing short of amazing.

This year's Spring Forward Harvest for the Hungry campaign raised 130,900 pounds of food, the equivalent to more than 109,000 meals for hungry Marylanders.
This was an almost 300 percent increase from last year's totals!


We are incredibly humbled by the success of this year's food drive. All donations benefit local food banks around DC, Maryland and Virginia. We are so incredibly thankful to have achieved this level of success, thanks in no small part to the help of our partners, volunteers, and generous donors across the state.

To see a complete photo album of the event, visit AARP Maryland's Facebook page!

Volunteers encouraged Safeway customers to donate by purchasing a $10 pre-stuffed bag of food or by donating a non-perishable food item or online monetary donation. Area residents without a Safeway store in their community took advantage of the "stuff-a-bus" option through Maryland Motor Coach Association on March 2, donating a total of 1,224 pounds of food in just one day. To put that number in perspective, this will feed 55 families in Maryland! Post offices statewide collected nonperishable food items throughout the week, and carrier pickup was available in select locations.

Read more about AARP's efforts to halt hunger in 2015

We could never accomplish the great things we do in our state without our volunteers, our members, and the selfless individuals who help to make Maryland a better place for people of all ages. We cannot wait to see what we can accomplish in 2016 for this worthy cause. Thank you to all who helped make it happen this year!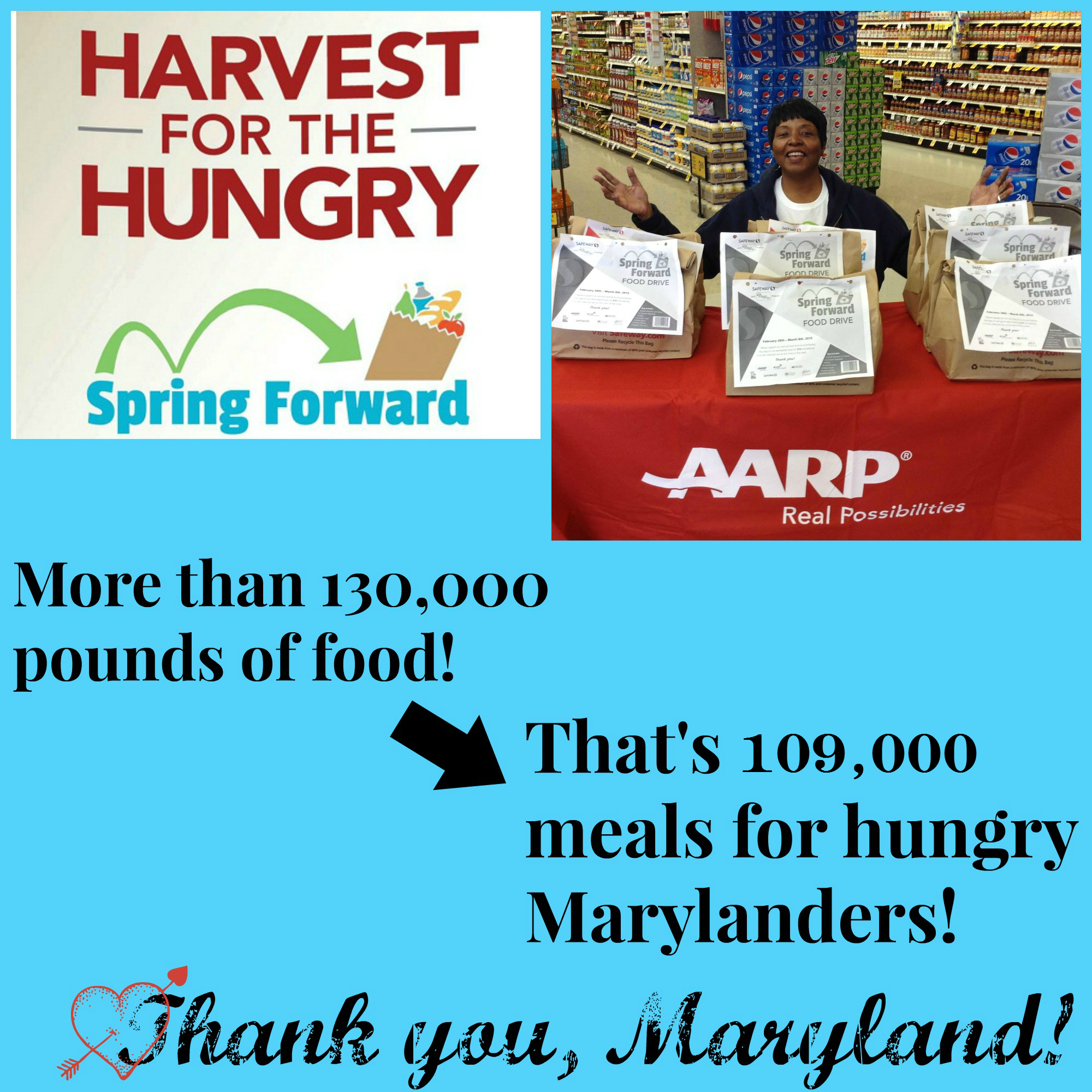 Interested in being a volunteer with AARP? Sign up for our free workshop on 4/21 to learn more about what being a volunteer and giving back where you live!