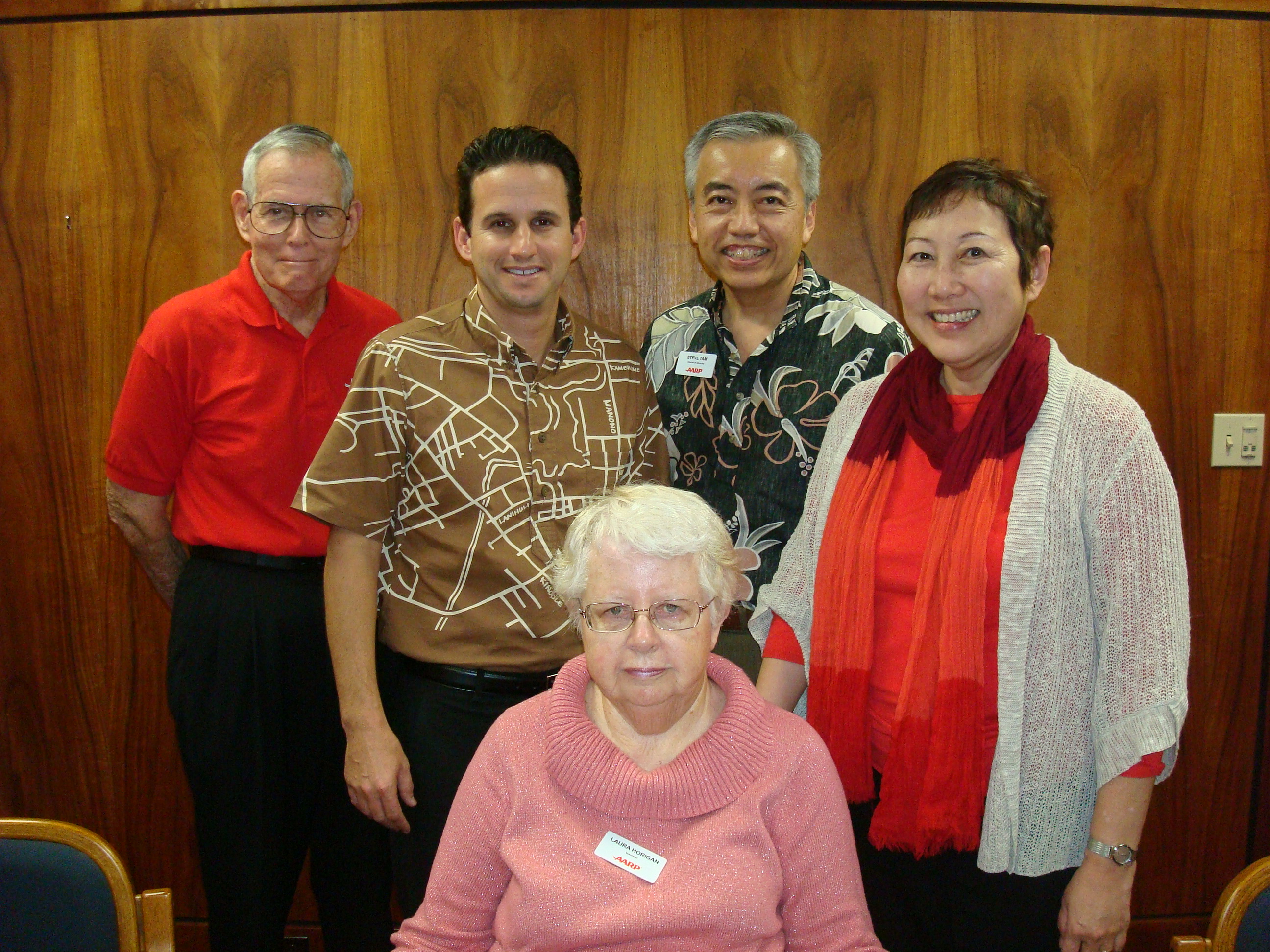 AARP volunteers and staff met with Hawaii's Congressional delegates this week urging them to oppose legislation that would change the way cost-of-living adjustments (COLA) to Social Security and veterans' benefits are calculated.

AARP has opposed the so-called "chained CPI" proposal because it would reduce both Social Security and the amounts Hawaii veterans receive every year, over time cutting benefits the most for the oldest veterans – including those with severe disabilities.

As reported in Honolulu Civil Beat this week, each of Hawaii's Congressional delegates has indicated that they oppose chained CPI.

AARP has circulated an analysis showing that Hawaii veterans would lose more than $101 million in benefits over ten years should Congress adopt chained CPI. Initially, the 0.3 percent annual cut in Social Security COLAs exacted might look small, but it compounds over time and inflicts the most damage at older ages, when seniors rely on Social Security the most.

"Veterans understand sacrifice and the need for fiscal discipline, but we have made promises to our veterans who've sacrificed so much for our nation, and those promises must be kept" said AARP Hawaii State President Gerry Silva. "Imposing the chained CPI on Hawaii's veterans would break our promise to those who have given so much to our state and nation. AARP joins with veterans' groups across the nation in opposing this proposal."

In visits to the district offices of Senator Brian Schatz, Senator Mazie Hirono, and Representative Colleen Hanabusa this week, AARP also urged delegates not to raise the eligibility age for Medicare. Some policymakers in Washington have proposed increasing the age of eligibility for Medicare to age 67, an idea which Hawaii delegates also oppose.

AARP staff and volunteers met last week with Tulsi Gabbard's chief of staff, who indicated the Congresswoman's opposition to both proposals.