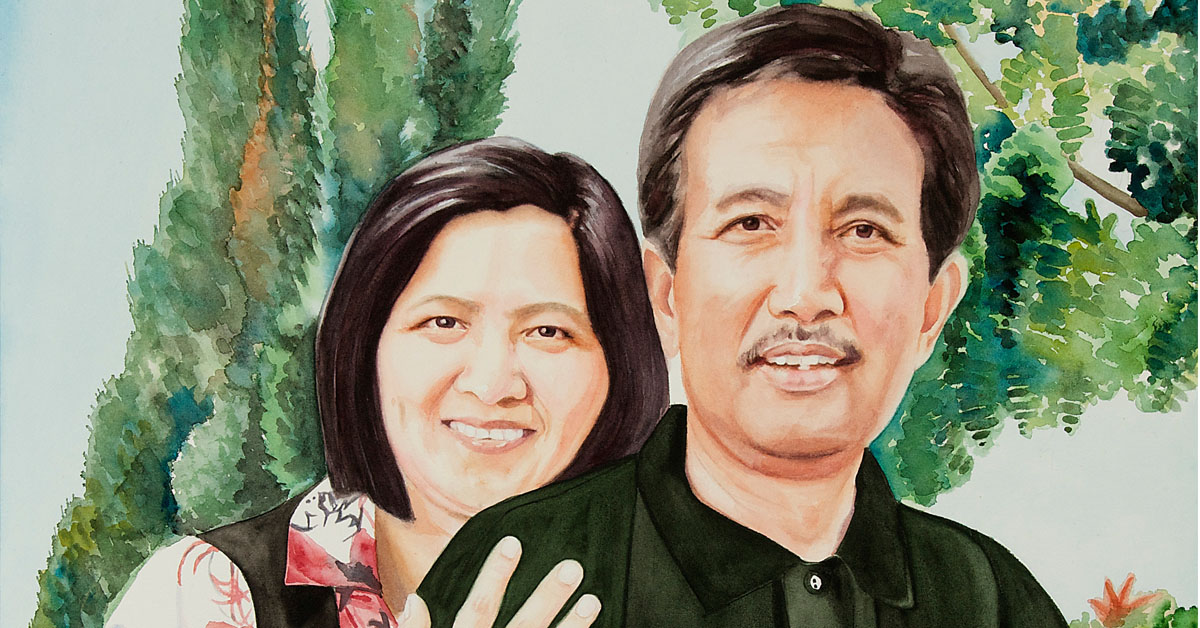 November marks National Family Caregivers Month, a time to recognize the more than 154,000 family caregivers in Hawaii who help older parents, spouses, and other loved ones live independently at home, where they want to be. The unpaid care they provide – managing medications, cooking meals, driving to appointments, performing complex medical tasks and more – is valued at $2.1 billion in Hawaii alone.

Elvira and Deidre De Jesus are among these unsung heroes. They took turns providing intense care for Deidre's dad, Jimmy, who died of congestive heart failure in 2013. Now with her master's degree in nursing, Deidre works at an assisted living facility in Honolulu. "My mom was working full time and I was attending school. We felt very alone," says Deidre, 24. "We were not aware of the community resources that could have helped us."

AARP Hawaii will recognize Elvira and Deidre with a Portrait of Care – an artist's painting of Elvira and Jimmy – at the Pacific Beach Hotel on Saturday, November 7. Randomly selected through AARP's storytelling initiative, I Heart Caregivers, Elvira is one of 53 family caregivers from every state, Washington D.C., Puerto Rico and the U.S. Virgin Islands to receive a hand-painted portrait. Deidre requested the portrait of her mom and dad together.

"We want to celebrate family caregivers, spotlight their experiences of hope, love, dedication and perseverance, and elevate their stories – especially during National Family Caregivers Month," said Barbara Kim Stanton, state director of AARP Hawaii, which serves nearing 150,000 Hawaii residents age 50 and older. "This is especially important as we work to support family caregivers through public policy, education, outreach and more."

Supporting Family Caregivers

"Family caregivers are the backbone of Hawaii's elder care system, serving a crucial role in helping older family and friends remain in their own homes and communities," Stanton continued. "That's why AARP is fighting for commonsense solutions to help make their big responsibilities a little easier."

In 2015, a coalition of senior advocates has been working at the state legislature to pass The Caregiver Advise, Record, Enable (CARE) Act, proposed legislation to help family caregivers when their loved ones go into the hospital and as they transition home. Members of the Hawaii CARE Act Coalition are pressing for this measure as the 2016 legislative session approaches.

Many Hawaii baby boomers and their families face the challenge of caring for an aging parent. In a recent survey of Hawaii registered voters age 45+, more than half (53 percent) said they are currently providing or have provided unpaid care to an adult loved one. More than three in five respondents (63 percent) said it is likely that they will provide unpaid care to an adult loved one in the future.

AARP is dedicated to supporting family caregivers so they can safely care for their older loved ones at home – keeping them out of nursing homes, and preventing unnecessary hospitalizations.