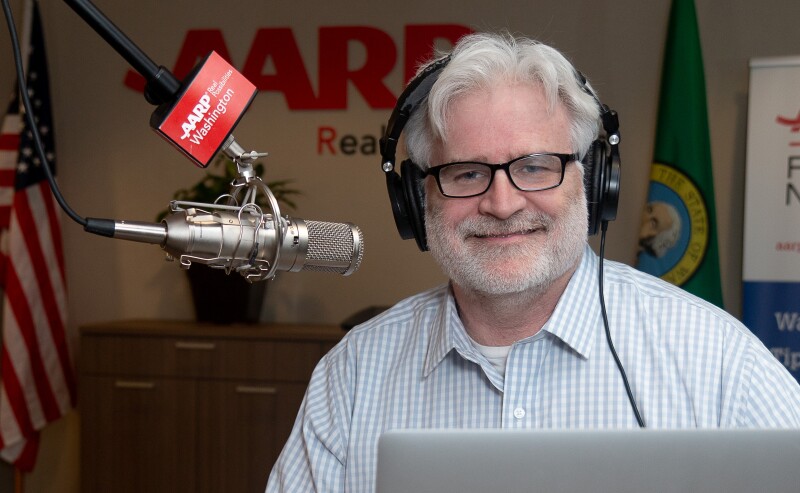 Welcome to the homepage for the AARP Washington State Podcast. Our podcast focuses on Health, Wealth & Self, and how we can make life after age 50 the best years of our lives.

You can find us on iTunes and subscribe here.

Or you can listen through any podcast app. Just search for "AARP Washington State Podcast". Please give us a rating and review where you listen to podcasts. It really helps us improve the show and get the word out. You can send us questions, show ideas or any other message by email. And check out our national podcasts, such as The Perfect Scam, a weekly podcast from our Fraud Watch Network featuring former conman Frank Abagnale, our general interest AARP podcast Take On Today, and our personal finance podcast Closing the Savings Gap, featuring AARP ambassador and TODAY Show financial editor Jean Chatzky. You can learn more about AARP in Washington State here and in Seattle here.

Episodes

4. Romance, Sex and Relationships with Dr. Pepper Schwartz

7. Inside the Dark Web and Identity Theft with Internet Godfather Brett Johnson

10. The AARP WA State Office and Fraud Watch Network with Tony Russell of 98.7 The Bull
12. Bruce Lee - The Master's Formative Years in Seattle
13. Fighting Back Against Robocalls with Chuck Harwood of the Federal Trade Commission

14. All About AARP in Washington on KIRO 97.3 FM

15. New Medical Uses for Psychedelic Drugs with Dr. Ingrid Walker

16. The 2020 Census - What You Need to Know + Jobs!
17. Latest Scams From the AARP Fraud Fighter Helpline with Director Amy Nofziger18. Living With Coronavirus in Seattle/King County19. Coronavirus in WA with Gov. Jay Inslee20. Coronavirus Cons: Avoiding COVID-19 Frauds & Scams21. Protect Your Money Now with Jean Chatzky

Our featured podcast: The Good News About Aging with Dr. Laura Carstensen.
Are older people happier? Can the last third of our lives be our best years, both for ourselves and for contribution to society? Stanford psychology professor Laura Carstensen says yes!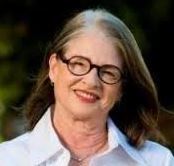 Dr. Carstensen is the founding director of the Stanford Center on Longevity at Stanford University. She maintains that the doubling of our lifespans over the past century could be the greatest cultural achievement in human history. But we've got to take advantage of it. Hear Dr. Carstensen's thoughts on how to be happy and productive in old age in this interview with AARP's Doug Shadel. We also talk about what older people have to contribute to society for all ages and how our ever-increasing lifespans are an opportunity we've never had before. Listen to this episode for the good news about aging!




Learn more about Dr. Carstensen and the Stanford University Center for Longevity here.

You can also watch the interview with Dr. Carstensen by AARP's Doug Shadel on YouTube: