Welcome to the homepage for the AARP Washington State Podcast. Our podcast focuses on Health, Wealth & Self, and how we can make life after age 50 the best years of our lives.

You can subscribe here. Learn how to listen to podcasts on the go from AARP here.

Or you can listen through any podcast app. Just search for "AARP Washington State Podcast". Please give us a rating and review where you listen to podcasts. It really helps us improve the show and get the word out. You can send us questions, show ideas or any other message by email. And check out our national podcasts, such as The Perfect Scam, a weekly podcast from our Fraud Watch Network, our general interest AARP podcast Take On Today, and our personal finance podcast Closing the Savings Gap, featuring AARP ambassador and TODAY Show financial editor Jean Chatzky. You can learn more about AARP in Washington State here and in Seattle here.

EPISODES
56. Caring For Caregivers - Wills, Trusts, Directives: What You Need To Know
Whether you're managing the affairs of a loved one or preparing for yourself, understanding the options for finances is important. In this Caring For Caregivers Conversation, Linda Davenport, VP & Senior Trust Officer at BECU joins our state director Marguerite Ro to talk about trusts, health directives, wills and more. Linda is also a caregiver for her 82 year old mother. Learn more about caregiving in WA at aarp.org/caregiverswa



55. The Latest on Vaccines & Medicare Open Enrollment
Understand your choices for Medicare, plus get the latest updates on vaccines for older adults in this live recording of a TeleTown Hall hosted by our state director Marguerite Ro. This episode features Dr. Eric Chow of Seattle/King County Public Health, Ingrid Ulrey of the Washington Health Benefit Exchange and AARP volunteer Jean Mathisen.



54. Caring For Caregivers - How Tech Can Help Caregivers
How can the latest in tech help family caregivers? In this Caring for Caregivers Conversation, our state director Marguerite Ro talks with Shauna Sweeney, the founder and CEO of Tender. Tender is one of the wave of companies using technology to make caregiving easier and better for families. We talk about how AI can work to reduce repetitive tasks, virtual doctor visits that include family members, ways to increase mobility and more. Shauna has been a caregiver for her dad for the past nine years and has used her background in the tech industry to reimagine caregiving. Learn about resources for caregivers in Washington and see more of Caring For Caregivers videos at aarp.org/caregiverswa



53. Caring For Caregivers - The Housing Crisis and Aging
Lack of affordable housing limits our choices for how we age. Claire Petersky from the Washington State Housing Finance Commission joins our state director Marguerite Ro to talk about the crisis and where we need to do so people can choose to "age in place". For more, see our caregiving webpage at aarp.org/caregiverswa



52. Caring For Caregivers - Gen X Caregiving & the "Sandwich Generation"
Generation X is facing new challenges as caregivers. Jeff Ketchel of Spokane talks with our state director Marguerite Ro about caring for his mother-in-law in his home while raising his children. It's called the Sandwich Generation, where people find themselves caring for the young and the old at the same time. Jeff talks about the ups and downs of this life. In his work life, he's a leader in the public health field so he has both a personal and professional view of caregiving. Jeff talks about how Gen X characteristics can help face caregiving in a new way. Learn more about family caregiving in Washington at aarp.org/caregiversWA





51. Caring For Caregivers - LGTBQ Caregiving with George Dicks
This Pride Month, we celebrate the incredible diversity in our community and the importance of supporting and uplifting one another. George Dicks is a Geriatric Mental Health Practitioner at Harborview Mental Health and Addiction Service in Seattle, a gay man and a long-time activist for LGBTQ rights and inclusion. In this episode, George talks with our state director Marguerite Ro in a candid and thought-provoking discussion about the unique challenges faced by LGBTQ caregivers and how things can be better today. Discover how George's own experiences as a gay man have shaped his understanding of the struggles faced by LGBTQ caregivers. Learn more about family caregiving in Washington at aarp.org/caregiversWA



50. Caring For Caregivers - Caring Culturally with Dr. Anthony Chen
Caring for culturally diverse elders presents special challenges. AARP State Director Marguerite Ro sits down with Dr. Anthony L-T Chen, Director of Health for the Tacoma-Pierce County Health Department, to talk about how we can deal with aspects of caregiving, especially in the Asian American and Pacific Islander community, and how our public health system can work better for all. Dr. Chen talks about how caring for his parents has impacted him professionally and personally and what working with diverse communities has taught him. Learn more about family caregiving in Washington at aarp.org/caregiversWA




49. Caring For Caregivers - Harborview Geriatric Mental Health Practitioner George Dicks
Caregivers need care themselves and that's why we're launching our "Caring for Caregivers" conversations. In our first episode, AARP Washington State Director Marguerite Ro sits down with George Dicks, a geriatric mental health practitioner with Harborview Mental Health and Addiction Service, to talk about the need for caregiving support and how we can do it. George and Marguerite also discuss healthy aging and how we can get there. In addition to his professional experience, George's lived experience as a kinship provider, caregiver, and a community advocate informs his vision of healthy aging in our society at every stage of life. He talks about what he's seen in his practice and his recent experience as a caregiver for his brother. Learn more at aarp.org/caregiverwa



48. Our Volunteer State President Jim Ko on the Future of AARP in Washington
We sit down with our state president Jim Ko to talk about his vision for AARP Washington in 2023. Jim is a former executive with Starbucks and other major companies. He helped pave the way for the Frappuccino in China. In retirement, he's volunteered for AARP and other organizations in a variety of roles. He's currently in his second 2-year term as AARP Washington's volunteer leader. In this episode, we talk about Jim's personal experience of caregiving for his father and juggling career with being a family caregiver.



47. Our Housing Crisis - Teletown Hall with Governor Inslee
Where will we live as we get older? Washington is in a housing crisis. We discuss what can done with Gov. Jay Inslee in this live teletown hall hosted by AARP's Cathy MacCaul. Older people are increasingly priced out of their neighborhoods, options for downsizing are scarce, and the problem of "missing middle" housing is only getting worse. Ideas like ADUs hold promise but progress is difficult. What can we do now for a better future? Learn more at aarp.org/wa



46. Seattle Steelheads Baseball & the Community in the 1940s - Black History Month Edition
Stephanie Johnson-Toliver of the Black Heritage Society of WA joins us to talk about the exhibit she help curate on the history of the Seattle Steelheads, part of the first pro Black baseball league on the West Coast. Plus, we get into the Black experience in 1940s Seattle and baseball for other marginalized groups. The exhibit is in Steelheads Alley at the Hatback Bar & Grille across the street from T-Mobile Park. We're having a Black History Month event at Steelheads Alley on Weds. Feb. 15th, 2023. Come meet AARP Washington staff, volunteers and other members of your community from 5-8pm. Registration is required. The venue has free parking in the front and rear of the building. Refreshments provided and your first beverage is on us! RSVP now at: events.aarp.org/aarpwabhm



45. Get in Shape with Trainer & Powerlifting Champion Mark Bryant
January is a great time to make changes and get in shape and we've got certified exercise therapist and Corrective Exercise Specialist Mark Bryant. Mark has been a personal trainer for 25 years, a Senior Fitness Specialist for 15 years and currently leads classes at Southeast Seattle Senior Center. He's also a 9 time Powerlifting World Champion and 2 time inductee into the Powerlifting Hall of Fame. If you want to up your fitness level in 2023, Mark has information and inspiration for you. We talk about how to prevent falls, increase your walking ability, and improve your everyday functional ability. The first step is just get going!




44. Avoiding Scams at the Holiday Season Quick Tips
Should you respond to that text? Donate to that charity? At the holiday season, con artists ramp up their efforts to get your money. We give you a few quick tips to spot the common scams this year and how to respond. Text and delivery scams are common, fake and shady charities ask for donations, gift cards have risks of losing your money. You can avoid the frauds with simple precautions. Find out what you need to know with these quick tips.



43. Fraud Watch: Holiday Scams + Frauds Targeting Veterans
The holiday season is open season for con artists trying to get your money. Fake charities, Amazon scams, delivery scams, gift card scam... they all ramp up at this time of year. We'll tell you about the common fraud tactics and how to stay safe. Plus, in honor of Veterans and Military Families Appreciation Month, we'll discuss frauds targeting veterans. This episode features our cybersafety lead volunteer Dave Morrow. Dave spend more than 20 years in cybersecurity for the Air Force and after his service, worked for major banks and tech companies leading their security efforts. The program is hosted by AARP Fraud Watch Network volunteer Anne O'Callahan. For more on fraud prevention from AARP, see aarp.org/fraud and for our veterans services, visit aarp.org/veterans.



42. The Latest on COVID-19 In Washington
We get the latest info on COVID in Washington with Dr. Tao Kwan-Gett of the WA Dept of Health and Ingrid Ulrey of the US Dept of Health and Human Services. Should you get a booster shot? What is a bivalent vaccine? Are adverse reactions being tracked? We answer these questions and more in this episode. The program is a live teletown hall hosted by our Washington State Director Marguerite Ro.



41. Meet Our New State Director Marguerite Ro
AARP Washington has a new state director! In this episode, our volunteer Brenda Charles-Edwards interviews Marguerite Ro about her vision for our work going forward. Marguerite comes to us from Seattle-King County Public Health. Most recently, she's focused on policy development, data-driven solutions, and chronic disease and injury prevention. Throughout her career, she has partnered with diverse communities to achieve health equity through policy advocacy and to eliminate barriers to care. Brenda is the host of "Senior Matters!" on the Rainier Ave Radio Network and volunteers in a variety of areas for AARP.



40. Historic Rx Drug Price Win in Congress with Rep Pramila Jayapal
We talk about the just-passed prescription drug price relief in Congress with Rep. Pramila Jayapal. The new Inflation Reduction Act allows Medicare to negotiate lower drug prices, caps insulin costs and out of pocket expenses and more. It's real progress in combating runaway Rx drug costs. In this AARP teletown hall, we discuss the effects of this historic legislative win for older Americans and take listener questions on the phone. Learn more about the bill at aarp.org/rx



39. Get That Next Job Pt. 2 with Hiring Expert Whitney Richardson
In a second episode on getting hiring in today's digital economy, we talk with a hiring manager in a different industry, Whitney Richardson, who is Director of Employee Experience at SanMar. SanMar is a national supplier of custom logowear clothing based in Issaquah and has both corporate and warehouse operations in our area. Whitney talks about what it takes to get hired in both environments. We get into the specifics of today's resume and cover letter, how to approach an interview and more. We also discuss advice for the young people in our lives who are starting their careers. It's everything you need to know to get hired today.



38. Family Caregiving with AARP Expert Amy Goyer
AARP caregiving expert Amy Goyer sits down with us to talk about the realities of caring for family members and all the resources AARP has to help. Amy has a very personal story of how caring for her parents challenged her and how she's made it through. Most of us will be caregivers at some point in our lives and Amy offers practical advice and support. AARP offers info for caregivers at aarp.org/caregiving



37. Elections in WA with Secretary of State Steve Hobbs & UW Professor Jevin West
We talk about our elections with new WA Secretary of State Steve Hobbs and discuss election security, how to vote, important dates and more. Then UW professor Jevin West returns to the podcast to update us on the reserach on misinformation and disinformation surrounding the 2022 elections from the Center for an Informed Public. More info at aarp.org/wavotes.



36. Legislature 2022 Wrap Up with Attorney General Bob Ferguson
In this episode, we look at important action in the 2022 legislative session. Washington Attorney General Bob Ferguson talks about protecting against frauds and scam robocalls. Bea Rector from Washington DSHS updates us in improvements long-term care services and help for all of us to age in our homes with dignity and purpose.



35. Get That Next Job!
In this episode, we talk with hiring manager Noel Burke about how older workers can get that next job in the digital workplace of today. Noel is currently at Amazon and has over 20 years of experience in the staffing and recruitment industry. Hear the latest in resume tips, the importance of a LinkedIn page, and how to talk to an interviewer. Plus, we discuss tips you can pass on to your kids or grandkids to get hired at our Washington state tech companies.



34. Maximize Your Money with Tools from AARP
All about managing your money with help from AARP! We talk with Mary Liz Burns from AARP's national office, who is a recognized expert on financial security. AARP has many online tools to maximize your savings and retirement, with AARP's Money Map, Savi Student Loan Repayment Tool, Debt Manager, Goals Tracker, Social Security Resource Center and more. We can help you find the right financial advisor and decide when to take Social Security. Mary Liz tells us how it works and how you can take advantage of AARP's expertise. You can get started at aarp.org/money.



33. Fighting Misinformation & Disinformation with Prof. Kate Starbird
In this episode, we discuss the misinformation "infodemic" with Prof. Kate Starbird of the UW's Center for an Informed Public. Dr. Starbird studies how social media and other messaging spreads around the world. We explore how we can tell fact from fiction and how to fight the spread of disinformation in our lives. And yes, she is Kate Starbird the basketball star! So at the end of the episode, we talk a bit about the state of women's basketball and about retiring from professional sports and finding a new calling. In addition to her work at the Center, Kate is an associate professor in the UW's Human Centered Design and Engineering department, on the faculty of the Paul G. Allen Computer Science and Engineering program and a data science fellow at the eScience Institute.



32. Better Mental Health with the Seattle Storm
This episode is a panel discussion as part of our partnership with the Seattle Storm on the importance of maintaining our mental health and wellbeing during times of uncertainty. Learn how Storm forward Katie Lou Samuelson maintains her mental health while living navigating an WNBA season. Katie Lou has been open about her mental struggles, inspiring others to seek help and be their best. Other panelists are Seattle Top Doctor and geriatric psychiatrist Dr. Arpan Waghray of Swedish Behavior Health and Dr. Edwin Tan of AARP. The discussion is moderated by UW nursing professor Dr. Tatiana Sadak, who specializes in geriatric psychiatry and dementia. The session features tips and tools on how we can help ourselves and our loved ones keep mentally fit and healthy.



31. Online Scam Busting Behind the Scenes with Jim Browning
Jim Browning is an Internet scam buster and online vigilante known for his "Jim Browning" YouTube channel, which has nearly 3.5 million subscribers and fans around the world. Jim delves into the shadowy world on fraudulent boiler rooms and has figured out how to see into the criminal's computers and cameras to expose their methods. He's also a master at getting the con artists to incriminate themselves. Jim has been called the "Internet's Batman", as he tries to save potential victims in real time as they're on the phone with scammers. He refers to several of his cases in the interview and you can find them at his channel by searching for "Jim Browning". That's not his real name, for obvious reasons, but he has real-world advice for avoiding being scammed. He was featured in the April edition of the AARP Bulletin in a front page story and this interview was part of the basis for that story. You can also see a profile of Jim and a short version of the case described at length in the interview on our YouTube channel by searching for AARP Washington.



30. Gift Card Scams
Con artists asking for your money via pre-paid gift cards are one of top ways to spot a rip off before it happens. Scammers will ask their victim to buy gift cards at a retail store and read off the number. Within seconds, your money is gone forever. Another twist is demands to pay in cryptocurrency like Bitcoin. In this episode, our Fraud Watch volunteers Jean Mathisen and Debby Ryan fill us in on the details.



29. Covid Update with Gov. Inslee & Sec. of Health Dr. Shah
This live Q&A event teletown hall gave our members the opportunity to ask questions and learn about the current state of the pandemic in Washington, what is on the horizon, and what to know as we emerge from the pandemic from Governor Jay Inslee and Washington State Secretary of Health Dr. Umair Shah. For more than a year, the pandemic has been a constant in our daily lives. What are the next steps as we move forward? Recorded Wednesday, April 21st at 4 p.m.



28. Covid Vaccine TeleTown Hall with WA Secretary of Health
Confused about the vaccination process in Washington State? Wondering what you should do to stay informed and stay safe? On today's episode, we're joined by WA State Secretary of Health Dr. Umair Shah and Attorney General Bob Ferguson in a live telephone town hall with our members. We get the latest on vaccination across our state, plus an update con artists using the coronavirus as a hook. Sec. Shah and AG Ferguson answer caller questions. More info at aarp.org/wavaccine.



27. Sleep Better with Seahawks/Sounders/Mariners Sleep Consultant Pat Byrne
Are you tired of being tired? Or could you use better sleep? Our guest today is world-class sleep consultant Pat Byrne, who's worked with the Seahawks, Mariners and Sounders and other pro, college and Olympic teams, plus the US military and many other major institutions. We'll get the lowdown on sleep and performance, and how aging affects our sleep. He's the author a new book called "An Inconvenient Sleep: Why Teams Win and Lose" which he co-wrote with his daughter Suzanne Byrne. Of course, I had to ask him about the sleep issues that seem to come on as we get older, from waking in the night… to early rising… to the increased difficulty in changing time zones. We talked about sleep trackers, how they can help and where they're pretty useless. Pat says naps are OK… and explains why and how to nap.



26. The Future of Lying with Prof. Jeff Hancock of the Stanford Social Media Lab
Have we entered a new era of misinformation and outright lying? Prof. Jeffrey Hancock is director of the Social Media Lab at Stanford University, where he studies trends in our public discourse and he has ideas on how we can better find the truth. His TED Talk called "The Future Of Lying" has been viewed over 1 million times on YouTube. Learn about the Butler Lie, Sockpuppets, the 50 Cent Chinese Army and much more.



25. Factchecking Roundtable with Snopes Founder David Mikkelson & UW Professor Jevin West
Join us for this roundtable discussion from our Sorting Fact From Fiction online speaker series with experts Jevin West, Director of the nonpartisan Center for an Informed Public at the University of Washington and David Mikkelson, the founder of Snopes.com. Jevin and David provide a detailed look at the history and current state of misinformation and will equip you with the tools and resources you need to distinguish fact from fiction.



24. Con Artists Target Voters - Special Edition from the Fraud Watch Network
In this special edition of the podcast, our Fraud Watch Network cyber expert Dave Morrow alerts us to how con artists are using the 2020 election to scam money and personal information. This has nothing to do with the campaigns, it's old-fashioned fraud in a new package.



23. Confronting Misinformation with Prof. Jevin West of the Center For An Informed Public at the University of Washington
How to spot misinformation with Prof. Jevin West, Director of the nonpartisan Center for an Informed Public at the University of Washington. This episode is a live online event from our Sorting Fact From Fiction speaker series on how you can avoid falling for the attempts to mislead that are all around us.



22. My Old Dog: The Joy of Senior Dog Rescue
In this episode, we talk with Laura Coffey, the author of "My Old Dog: Rescued Pets with Remarkable Second Acts". Senior dogs often desperately need rescue from shelters and Laura explains the joys of giving these pets a loving home. Often there can be no costs to the new owner.



21. Protect your Money with Jean Chatzky
AARP Financial Ambassador/TODAY Show financial editor Jean Chatzky and Lyn Peters from WA's Department of Financial Institutions answer questions from older adults about managing finances during the coronavirus outbreak. This episode is from "Spread The Facts", a production of TVW, AARP Washington, and WA COVID-19 Joint Information Center to help people over 50 navigate the coronavirus pandemic.



20. Coronavirus Cons: Avoiding COVID-19 Frauds & Scams
In this episode, we focus on scams arising from the COVID-19 pandemic. In a crisis, con artists craft their pitch to what's in the news. We talk frauds relating to stimulus payments, offers of protective supplies or cures, price gouging, fake charities and investments and more, with guests Attorney General Bob Ferguson; Shannon Smith, Division Chief of the Attorney General's Consumer Protection Division; and AARP Fraud Expert Doug Shadel.



19. Coronavirus in Washington with Gov. Jay Inslee
This episode is a recording of our Tele-Town Hall live Q&A phone event on the Coronavirus in WA, featuring Gov. Jay Inslee, Secretary of Health John Wiesman and Attorney General Bob Ferguson. We take calls from our members and answer questions about how to stay safe during this disease outbreak, both health-wise from the virus and from con artists seeking to use fear to scam you.



18. Living with Coronavirus in Seattle/King County
This episode is a recording of our Tele-Town Hall on the Novel Coronavirus COVID-19, featuring experts from Seattle-King County Public Health and the Washington State Department of Health. It's important information for older adults.



17. Latest Scams from the AARP Fraud Fighter Helpline with Director Amy Nofziger
On this episode, our guest is Amy Nofziger, director of the AARP Fraud Watch Network's Help Line. The Help Line is a free service for advice on frauds and scams and for our members to report frauds to the Network. Amy fills us in on the latest, including the DNA Genetic Swab Scam.



16. The 2020 Census - What You Need to Know + Jobs!
The 2020 Census is so important to older Americans that AARP has formed a national task force, led by AARP Census Project Lead Jennifer Baier, to make sure our members are counted accurately.



15. New Medical Uses for Old Drugs with Dr. Ingrid Walker
Medicine is taking a new look at some old drugs for treatment of PTSD, depression, anxiety, smoking cessation, end of life care and more. We talk with UW professor Dr. Ingrid Walker about the research being done at major institutions like Johns Hopkins and what hope these old, sometimes ancient, treatments have for new medical and therapeutic use.



14. All About AARP in Washington on KIRO 97.3 FM
"Home Matters with Pete" on KIRO 97.3 FM interviews our Outreach Director Amanda Frame and Communications Director Bruce Carlson on this radio talk show. We talk about a full range of what AARP does in Washington State, including fraud prevention, employment programs, encouraging livable communities, how AARP got started and much more.



13. Fighting Back Against Robocalls with Chuck Harwood of the Federal Trade Commission
We get billions of robocalls to our phones and it's driving many of us crazy. In this episode, we've got Chuck Harwood, Regional Director of the FTC live at our SpoofProof Your Life event to explain the latest on the robocall situation, how you can tell what calls are scams (hint: most of them!)



12. Bruce Lee - The Master's Formative Years in Seattle
In this episode, we dive deep into how Bruce Lee became a martial arts and movie legend and how Seattle is where he developed and put together what made him an icon to this day. Author Matthew Polly has written the first recognized biography, called "Bruce Lee: A Life" and we sit down to talk about Bruce's formative years.



11. Latest Scams from the AARP Fraud Fighter Call Center
Recorded live, Amy Nofziger, director of AARP's Fraud Fighter Call Center, gives us the lowdown on the latest frauds and scams being reported to the Fraud Fighter Help Line, plus she gives tips on staying safer on social media. This presentation was part of our "Spoof Proof Your Life" events.



10. The AARP WA State Office and Fraud Watch Network with Tony Russell of 98.7 The Bull
This time our AARP Washington State Office is the subject, as AARP's Bruce Carlson is interviewed by Tony Russell on 100.7 The Wolf. Tony is now the host of the "Tony, Jake & Jenn" morning show on 98.7 The Bull in Portland, OR, which also covers SW Washington.



9. TeleTown Hall with Gov. Jay Inslee
This episode is a live TeleTown Hall with Washington State Gov. Jay Inslee, hosted by our AARP Washington State Director Doug Shadel, where Gov. Inslee takes questions over the phone from AARP members around the state. We talk a lot about the cost of healthcare and much more.



8. Retirement Savings Advice with Harvard Economist Dr. David Laibson
Would you like advice on your retirement savings from the Chair of the Economics Department at Harvard? In this episode, Dr. David Laibson tells how to build your financial resources, the principles he uses to help manage Harvard's employee pension fund, and how we as a society can make it easier for everyone to build a nest egg.



7. Inside the Dark Web and Identity Theft with Internet Godfather Brett Johnson
In this episode, we go into the shadowy work of Dark Web identity theft and frauds with con man turned cybersecurity consultant Brett Johnson. Called "The Original Internet Godfather" by the Secret Service, Brett was recently featured on the cover of the AARP Bulletin This podcast is the extensive interview behind the story in the Bulletin.



6. Fighting Fraud - Teletown Hall with Attorney General Bob Ferguson
This episode is a live TeleTown Hall hosted by our AARP Washington State Director and national fraud expert Doug Shadel, with special guest Washington Attorney General Bob Ferguson.



5. A New Way to Save For Retirement - Introducing the Washington State Retirement Marketplace
In this episode, we learn about the Washington Retirement Marketplace, a program of the WA Dept. of Commerce, that aims to give small business employers, employees, gig workers, entrepreneurs or anyone without a retirement plan at work, the ability to set up a payroll deduction retirement savings plan easily and cheaply.



4. Romance, Sex and Relationships with Dr. Pepper Schwartz
Would you like romance, better relationships, better sex and more fun in your life? Dr. Pepper Schwartz, relationship expert and UW professor, gives her best advice for those of us over age 50 in this episode. We talk about travel and how it can rekindle romance. We talk about dating and finding new love.



3. TM Meditation Master Bob Roth
Bob Roth is one of the most sought after meditation teachers in the country. He's a leading authority on Transcendental Meditation, having taught celebrities such as Oprah, Tom Hanks, Ellen DeGeneres and Jerry Seinfeld, as well as thousands of veterans, schoolchildren, prisoners and just regular people.



2. The Good News About Aging with Stanford's Dr. Laura Carstensen
Are older people happier? Can the last third of our lives be our best years, both for ourselves and for contribution to society? Dr. Laura Carstensen says yes! Dr. Carstensen is the founding director of the Stanford Center on Longevity at Stanford University.



1. Being Happier with Gretchen Rubin
Do you want to be happier? Gretchen Rubin is a researcher and best-selling author, best known for the book "The Happiness Project". In this episode, we talk about concrete steps you can take now to be happier, at any age.



Our featured podcast: The Good News About Aging with Dr. Laura Carstensen.
Are older people happier? Can the last third of our lives be our best years, both for ourselves and for contribution to society? Stanford psychology professor Laura Carstensen says yes in this interview with our AARP Washington State Director Doug Shadel!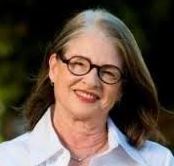 Dr. Carstensen is the founding director of the Stanford Center on Longevity at Stanford University. She maintains that the doubling of our lifespans over the past century could be the greatest cultural achievement in human history. But we've got to take advantage of it. Hear Dr. Carstensen's thoughts on how to be happy and productive in old age in this interview with AARP's Doug Shadel. We also talk about what older people have to contribute to society for all ages and how our ever-increasing lifespans are an opportunity we've never had before. Listen to this episode for the good news about aging!



Learn more about Dr. Carstensen and the Stanford University Center for Longevity here.

You can also watch the interview with Dr. Carstensen by AARP's Doug Shadel on YouTube.