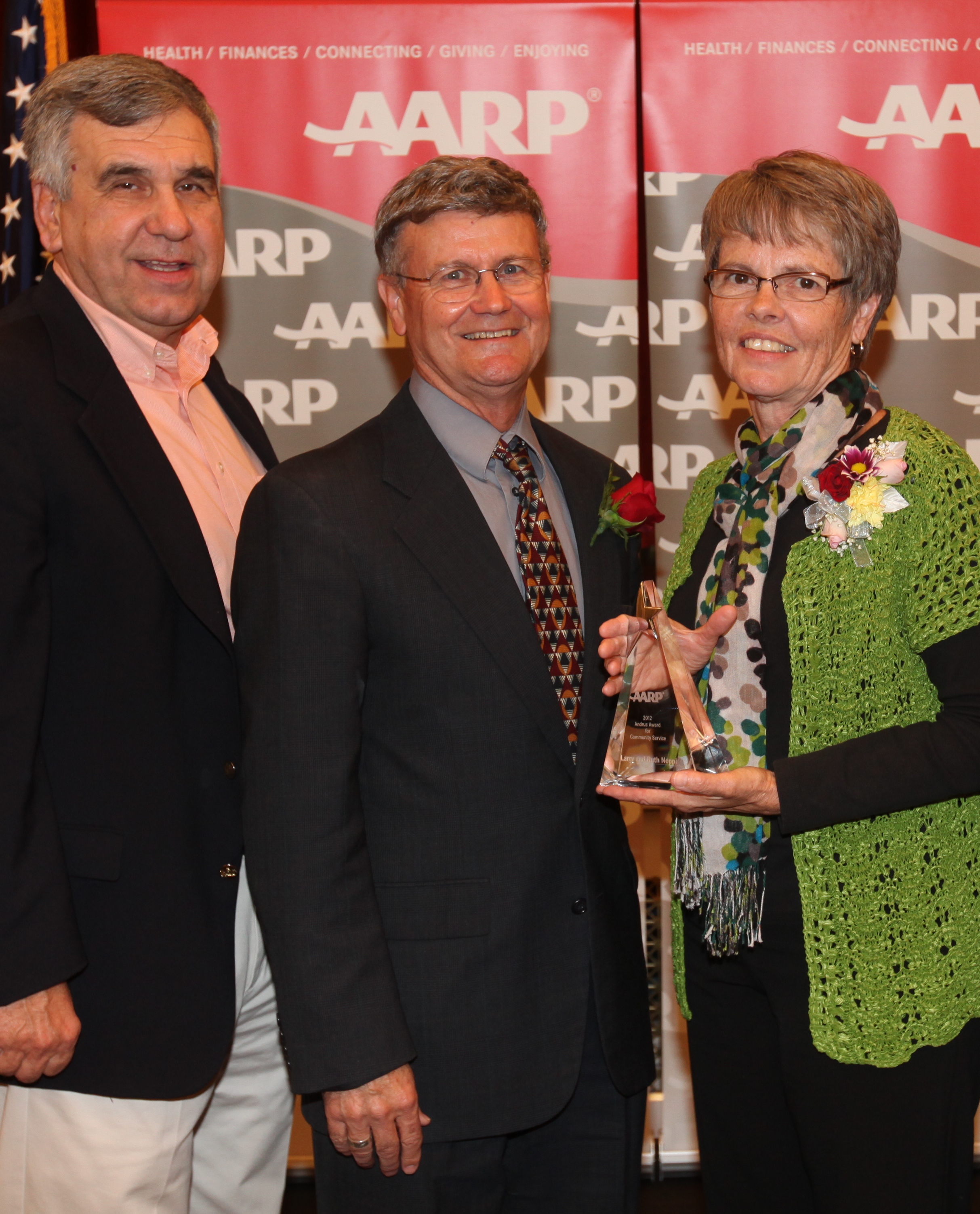 By Tony Vola, AARP Iowa State President

From the 225 Iowa AARP Foundation Tax-Aide volunteers who prepared more than 20,750 tax returns at no cost for low-income Iowans, to the hundreds of AARP Driver Safety refresher courses AARP volunteer instructors taught this year, to the new and dedicated corps of Iowa Food Assistance volunteers who are helping older Iowans in need stay healthy, to the thousands of AARP Iowa advocacy volunteers and e-activists who work to keep our state and national leaders informed on issues of concern to older Iowans and their families, AARP volunteers made a huge impact on the lives of the 50+ in Iowa throughout 2012.

Volunteers like Larry and Ruth Neppl of Marion, who received the 2012 Andrus Award for their outstanding leadership with the AARP Driver Safety Program since 2005, are an example of kind of amazing dedication and service of AARP volunteers in Iowa. Larry and Ruth truly epitomize the work and legacy of AARP founder Dr. Ethel Percy Andrus, whose motto, "to serve, not to be served," has shaped AARP's community service efforts at the national, state and local levels.

Other active volunteers receiving honorable mention Andrus Awards in 2012 for their action to enhance the lives of older Iowans, improve their communities and inspire others to service include: Jeanie Conkling of Altoona; Don Corrigan of Des Moines; David Evan of Jesup; Ann and Dan Hawes of Fairfield; Ruth Holley of Mason City; David Lewis of Cedar Falls; Lorrie Long of Davis City; Herman"Boots" Nauman of East Dubuque, IL; Sandra Petree of Des Moines and Charles "Rick" Rickey of Muscatine.

The efforts of these and the hundreds of dedicated AARP Iowa volunteers are key to advancing positive social change throughout our state. As we look to the future, especially considering our state's rapidly aging demographics, we know we will need to do more. In fact, we will need to double the number of AARP Iowa volunteers over the next few years in order to continue to be effective.

Among our 2013 priorities we will be working to protect and strengthen Medicare and Social Security; implementing education and advocacy efforts around the Affordable Care Act; working with statewide partners and Iowa's state government, communities and institutions that are grappling with the challenges and opportunities of an aging population; and engaging and enriching communities with programs like AARP's new Life Reimagined.

AARP Iowa is committed to listening to Iowa members, learning from you, and helping lead the way for Iowans 50+ to live their best lives. I hope you will be in touch, get involved and join us in whatever program, activity, or project interests you.

I look forward to hearing from you at tvola@aarp.org, or drop me a line at the AARP Iowa State Office, 600 E. Court Ave., Des Moines, IA 50309.