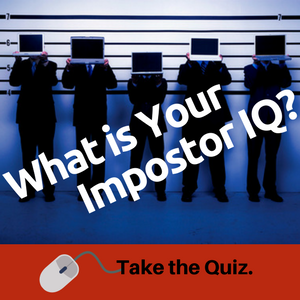 You get a call from someone who says they're from the IRS, and you owe back taxes. But do you? A pop-up on your computer warns your machine is infected and you need immediate technical support. Should you be worried? You get a call: "Grandma, I need money for bail." But is it really your grandchild?

"Impostor fraud" occurs when a scammer poses as someone they're not - like the IRS, a computer support technician, or a family member - in order to steal your money. These types of scams have reached epidemic proportions across the country. According to the Federal Trade Commission, reports of Impostor Scams have grown by nearly 500% in the last four years, totaling more than 400,000 reports nationwide in 2016.
Washington is no exception. According to a state survey by AARP, the majority of all Washington consumers (79%) report being targeted in the last year by at least one of the seven most common impostor scams. But while most consumers (85%) feel they could spot and avoid a fraudulent pitch, AARP's survey revealed that more than three-quarters (77%) of Washington consumers failed an "Impostor IQ" quiz.
How do you think you will fare? Click on the image to take our quiz and see if you're a savvy scam spotter.