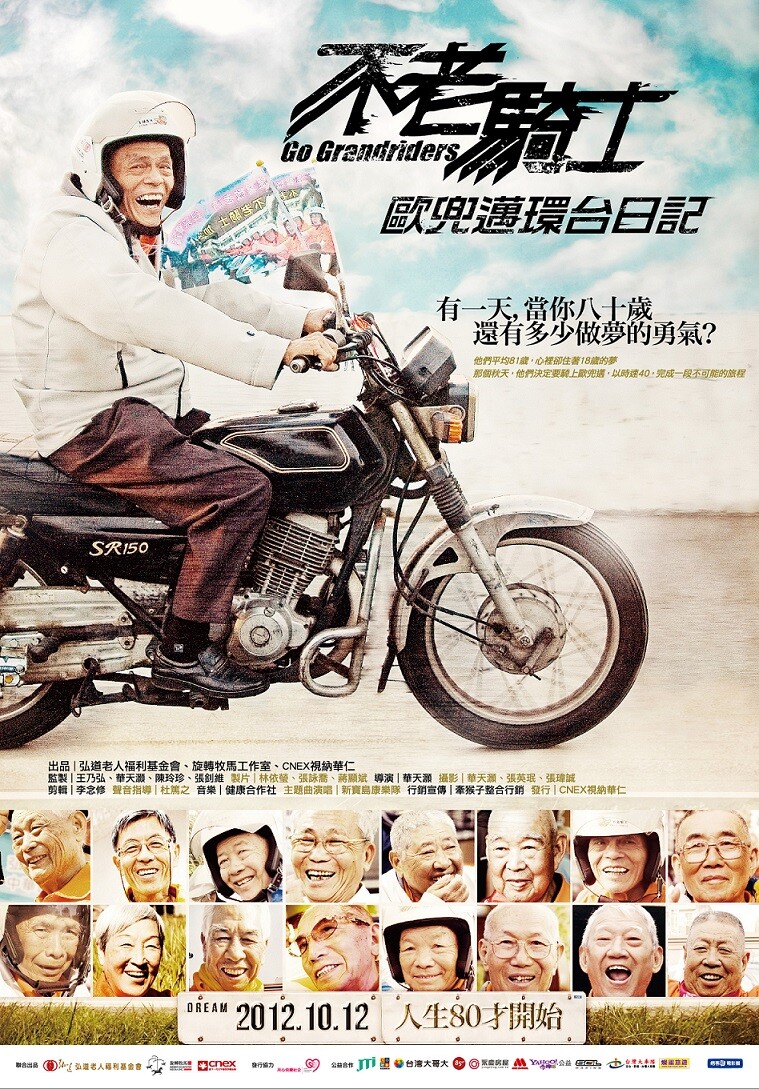 Yes, says the seniors featured in the documentary film "Go Grandriders," to be shown at the Avalon Theatre in Washington, DC, on Monday, August 26, at 10:30 a.m. Go Grandriders is changing concepts associated with aging. The film features 17 older adults as they courageously embark on a 13 day, 730 mile motorcycle ride around Taiwan.
Following the showing of the film, grandrider Chang Hon-dao and his wife (and fellow grandrider) Chang Chen Ying-mei will lead a discussion about their experiences and answer questions.
Click here http://gograndridersdc.eventbrite.com/ to reserve your complimentary ticket to this free screening.
* This is not an AARP event. Any information you provide to the host organization will be governed by its privacy policy.
0000016b-01a2-dd13-abeb-61efab4f0000 http://youtu.be/OgZcWTC70L4[/youtube]