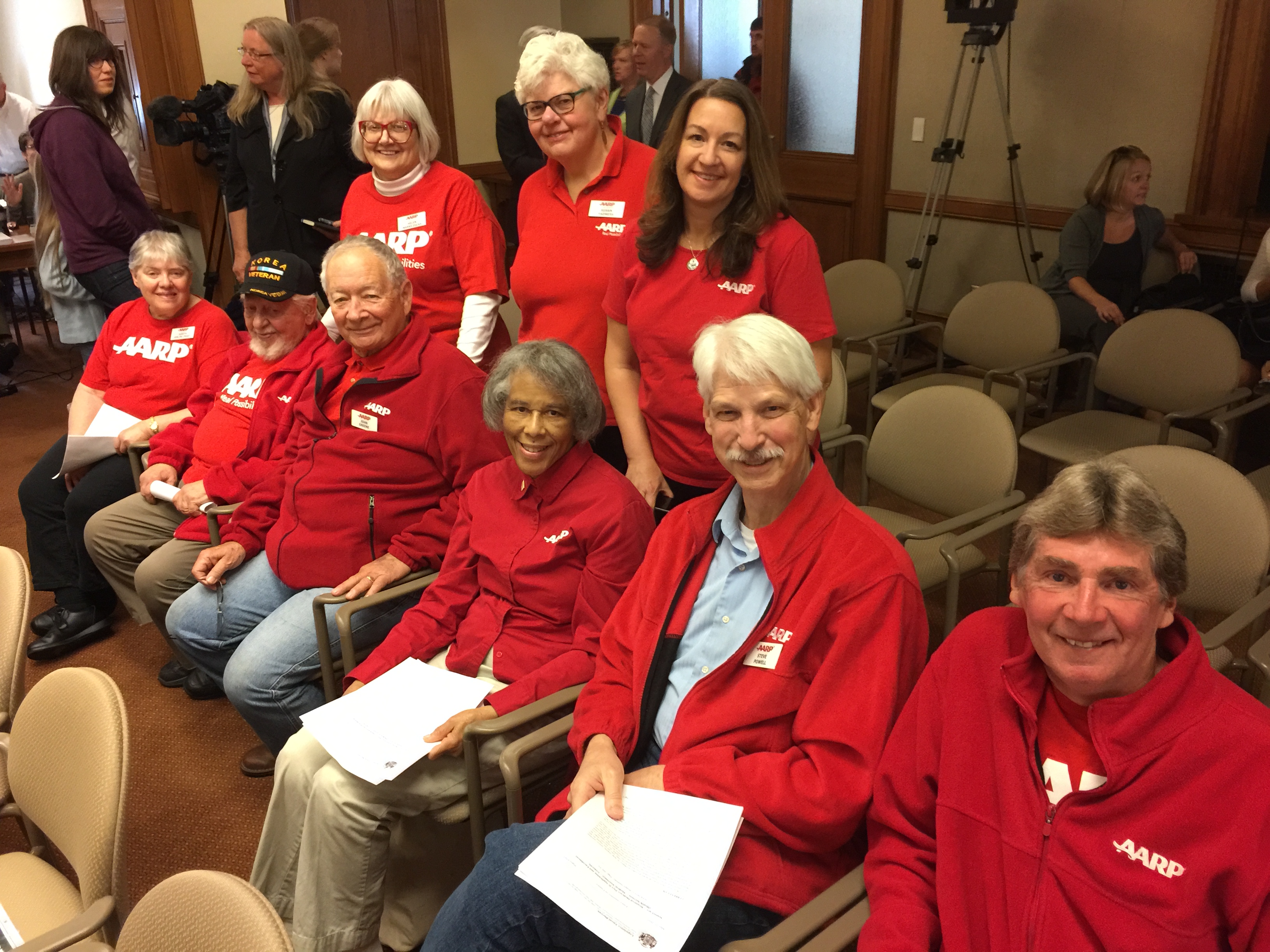 Wisconsinites: Become a legislative volunteer. Help us fight for you!

AARP is seeking individuals to serve as legislative volunteers who will build relationships with their legislators and who will support AARP's issues including:

Retirement security
Health care access and affordability
Caregiving and home supports for older individuals
Other issues of importance to Wisconsinites

Social Security and Medicare


AARP Legislative Volunteers:

Advocate for AARP positions on legislative and policy issues impacting 50+ Wisconsinites.
Enjoy interacting and influencing others to solve problems.
Maintain a nonpartisan approach when representing AARP.
Are respected in their community.
Listen and communicate (oral and written) effectively.
Use email on a regular basis.
Like learning new things and meeting new people.


The Expectations of a Legislative Volunteer:

Attend training and workshops to learn his or her role (reimbursed by AARP).
Keep up-to-date and provide feedback on AARP Wisconsin's legislative agenda by participating in regularly scheduled conference calls, emails and podcasts.
Willing to contact legislators in assigned districts on a timely basis, regarding priority AARP legislative issues (email, letter, in person, et c.).
Willing to work on both state and federal legislative issues.


From time-to-time AARP legislative volunteers may be called upon to be involved in a variety of ways.

Make a phone call to my legislators on an AARP legislative issue
Send an email to my legislators on an AARP legislative issue
Spread the word about AARP's efforts on social media (Facebook, Twitter)
Write a letter to the editor on an AARP legislative issue
Represent AARP at local fairs/exhibits to distribute information
Attend and participate in local legislative hearings, gatherings, or events to monitor issues or take notes
Travel to Madison or a Congressional District Office to discuss AARP issues with legislators
Testify on bills and issues related to AARP legislative priorities
Be trained to give presentations on issues that are important to older Wisconsinites


If you are willing to use your influence to help persuade legislators to do the right thing, please email Lisa Lamkins or call toll free 866-448-3611.

You can also sign up to receive legislative updates and see all that AARP Wisconsin does on Facebook and follow us on Twitter.