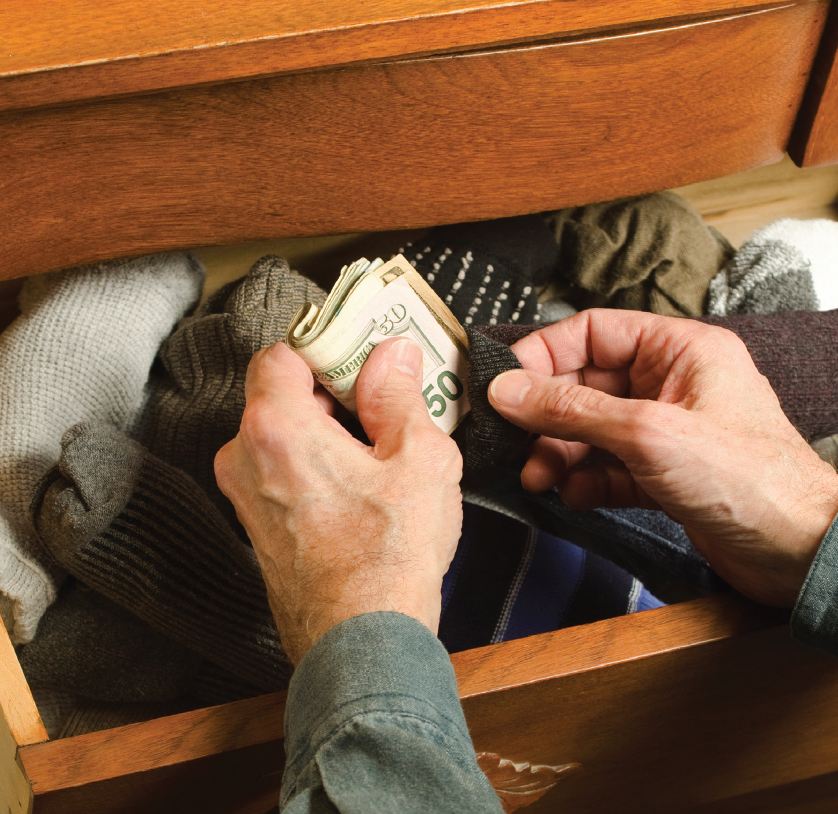 AARP is working to ensure you have the financial security you need to take charge of your future and live independently as you age. We're fighting to protect the Social Security benefits you've earned and to ensure every American worker is treated fairly on the job, regardless of age. We're also giving you free and unbiased information to help you plan, work and save for retirement.

UPCOMING EVENTS
"Work and Save: How Secure is Your Financial Future?"

Join AARP Connecticut at one of the free events below. Brunch is on us! Each session will explore the necessary components that make for a financially secure retirement – including Social Security and personal savings – as well as steps lawmakers here in Connecticut and across the country are taking to help address the growing retirement savings gap. The free presentation is aimed at all ages, from young people just starting out in the workforce, to those nearing retirement age. No financial products will be promoted or sold. Seating is limited. Please register in advance.

Saturday, October 10, 2015
9:30 a.m. - 12:00 p.m.
Vazzano's Four Seasons
337 Kenyon Street
Stratford, CT
Register online or call 1-877-926-8300

Saturday, October 17, 2015
9:30 a.m. - 12:00 p.m.
Molto Bene Italian American Kitchen
557 Wakelee Avenue
Ansonia, CT
Register online or call 1-877-926-8300

Saturday, October 24, 2015
9:30 a.m. - 12 p.m.
Amber Room Colonnade
1 Stacey Road
Danbury, CT
Register online or call 1-877-926-8300

Can't make one of these dates? AARP speakers also are available to give a 30-45 minute presentation on this topic to your local civic or community organization. To learn more or to request a free presentation for your group, please contact Erica Michalowski by sending an email to ctaarp@aarp.org and reference "Work and Save" in the subject line or call toll-free at 1-866-295-7279.

"The expectation of a comfortable retirement is no longer a reality for too many people in Connecticut," said AARP Connecticut's lead Financial Security volunteer Bill Kosturko. "With fewer jobs offering pensions, and the median retirement account balance only $3000, thousands face the risk of running out of savings after they retire, or not being able to retire at all."

Consider these facts:

The average Social Security benefit in Connecticut is only $1372 a month.
Social Security is the only source of income for 28% of Connecticut residents age 65+.
Over 600,000 Connecticut residents, mostly small business workers, don't have a retirement savings plan through their job.


CT is one of more than 20 states across the nation exploring "Work and Save" programs to ensure that all residents have a way to save for their financial future through payroll deductions at work. Research shows that offering a person a way to save through their job dramatically increases their ability to save. In fact, an individual is 15 times more likely to save for retirement if their employer offers a plan than if they must find an IRA on their own.

In 2014, CT lawmakers created the Connecticut Retirement Security Board charged with conducting a market feasibility study to implement a public retirement plan and must develop and submit a comprehensive proposal to implement the plan by April 1, 2016. AARP volunteer Bill Kosturko is a member of the Board.

See also: Small Business Owners Support a CT Retirement Savings Plan

For more information and financial security resources from AARP, please visit us here.