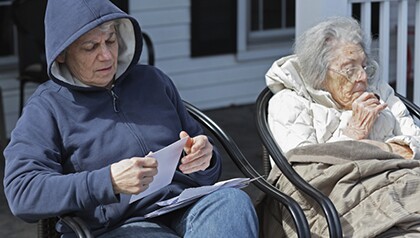 In response to the challenges Alzheimer's disease presents for patients and their caregivers, the Blanchette Rockefeller Neurosciences Institute has published "Connect to Care." The notebook aims to help caregivers manage medical appointments, medications, insurance billing and other details. AARP West Virginia is helping to distribute free copies.

An estimated 44,000 West Virginians had the disease in 2010, a number expected to increase by nearly 14 percent by 2025. The state has one of the oldest populations in the country as well as more people with risk factors for dementia.

To get a notebook, call toll-free 866-227-7458 or email wvaarp@aarp.org.