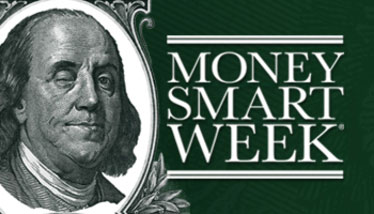 Whether you're buying a home, helping kids pay for college or planning for retirement, it pays to be financially savvy. AARP West Virginia is helping Mountain Staters get the know-how they need during Money Smart Week, April 18-25.

The events cover topics ranging from basic budgeting to understanding credit to preventing fraud. Leaders from local businesses, financial institutions, libraries, nonprofit organizations and government agencies planned the observance in cooperation with the Federal Reserve Bank.

According to an AARP study, 67 percent of West Virginians 45 and older are worried about having enough money to retire, and 86 percent wish they had saved more.

The highlight event for this year's statewide MSW observance will be a North Central WV "Operation Scam Jam" Consumer University, Thursday, April 23, 9 a.m. – 2 p.m., at the West Virginia University Erickson Alumni Center, 1 Alumni Drive, Morgantown. This financial education event will feature state constitutional officers and officials, regional and national presenters including experts from AARP, the Federal Trade Commission, FINRA Investor Education Foundation and more. The event is open to the public; however registration for this free luncheon event is required. To register, or for more information, call 877-926-8300.

Other featured West Virginia MSW events will include: the West Virginia Bankers Association's statewide "Teach Children to Save Day" initiative with financial institutions and MSW partners; a Military Veterans' financial education workshop in Cabell County, hosted by the West Virginia Veterans of Foreign Wars; the Future Business Leaders of American (FBLA) State Leadership Conference in Charleston; a series of financial education and fraud prevention workshops, hosted by MSW partners; and, AARP West Virginia's "Fight Fraud, Shred Instead" free recycling event in the Kanawha Valley , 9:00 a.m. to Noon, Saturday, April 25 at Cabela's, 200 Cross Terrace Blvd., Southridge Center, Charleston.

For a schedule of events, including an AARP Scam Jam in Morgantown on April 23, go to moneysmartweek.org or facebook .com/WVMSW. For tips on how to prevent fraud, go to aarp.org/fraudwatchnetwork.