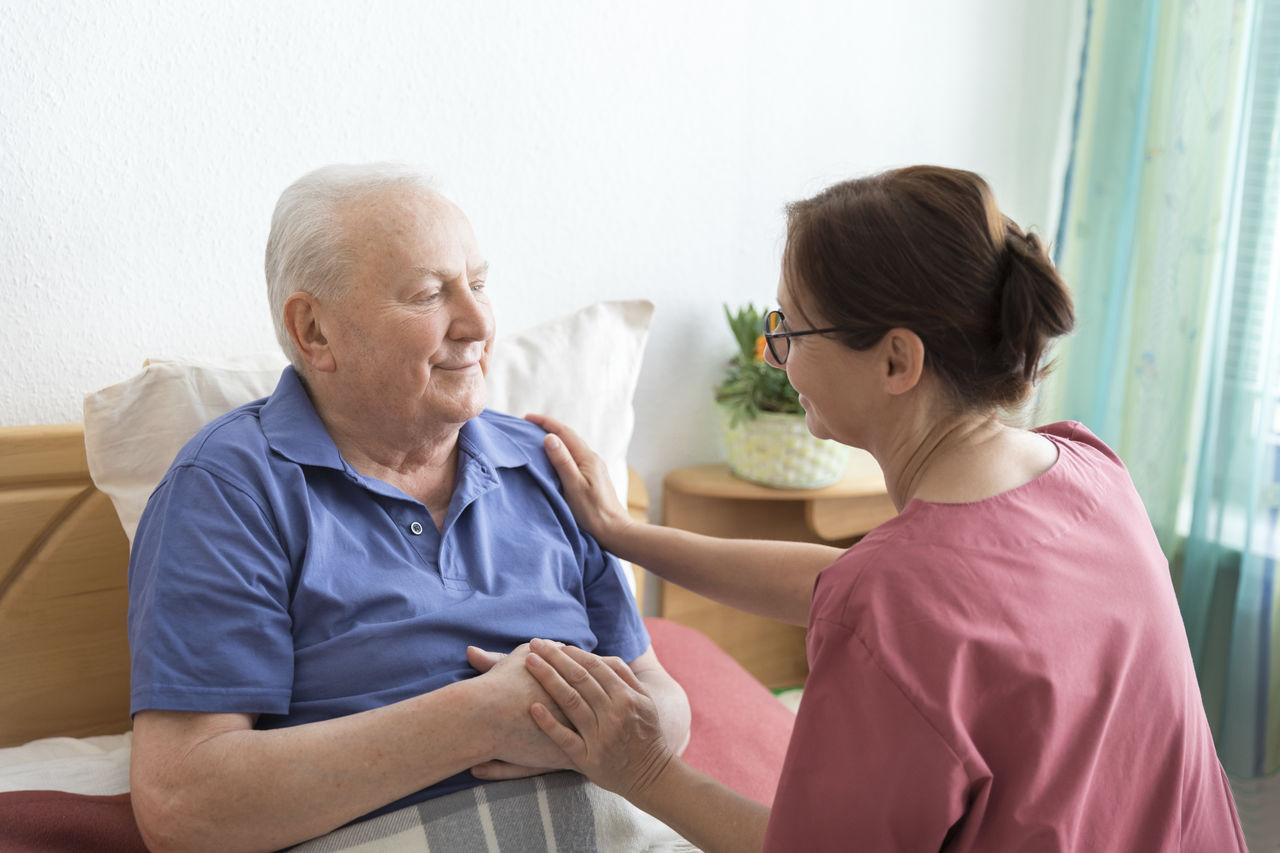 Wyoming's nursing homes continue to self-report shortages through the COVID-19 pandemic. AARP's COVID-19 Nursing Home Dashboard suggests that 62.9% of Wyoming facilities are experiencing a staff shortage - the nation's second highest rate and well ahead of the national average of 23.9%

Wyoming's nursing home staffing has been impacted by COVID-19 throughout the pandemic, though September's numbers are much higher than the 50% of facilities reporting a shortage in July and the 58% self-reporting a shortage of nurses and aides in mid-August. Wyoming's health care staff COVID-19 vaccination rate is below the national average with 80% of staff fully vaccinated - eight points under the national average. Just 32% of healthcare staff in Wyoming nursing homes are considered fully vaccinated, or vaccinated and not due for a booster. That is 10 percentage points below the national average and ranks the state 37th in the nation.

With the exception of nursing home staffing numbers, the COVID-19 dashboard suggests COVID-19 impacts to Wyoming nursing homes are very similar to other states during this most recent snapshot. Wyoming's nursing home resident COVID-19 rate for the four-week period ending Sept. 18 was 1.2% (84 total cases), which was right at the national average. The nursing home COVID-19 death rate was .05 (1 death), just under the national average. The staff COVID-19 rate was 1.7, or just a touch above the national average.

The COVID-19 nursing home dashboard also measured the percentage of Wyoming nursing home residents who were fully vaccinated (89.1%, which is above the national average), vaccinated with one booster (80.7%, which is above the national average), and vaccinated with two boosters (48%, also above the national average).

National Trends

The AARP Public Policy Institute has been analyzing COVID-19 data in nursing homes, tracking impacts and reporting on key findings since June 2020, including vaccination rates among nursing home residents and staff since June 2021 and booster shots since November 2021.

In the four weeks ending 9/18/22, the rates of resident deaths and resident and staff COVID-19 cases declined for the first time after four consecutive months of increases. The resident death rate declined by 20% compared to the previous four weeks ending Aug. 21. The rates of resident and staff cases declined by 26% and 27% respectively, compared to the previous four weeks ending August 21.

Nationally, AARP's COVID Dashboard shows that COVID-19 vaccination rates and booster rates have stalled; and nearly half of residents and more than half of staff are not up to date with their shots.

As of mid-September, three-quarters (75%) of residents and just over half (52%) of staff have been fully vaccinated and have received at least one booster dose, barely changed from the previous month. Only 41% of residents have received a second booster dose, which were authorized for nearly all residents in March 2022.

Despite the recent decreases in deaths and cases for both nursing home residents and staff, COVID-19 transmission in nursing homes remains significantly elevated. Deaths are still 3 times as high as the rate in the four weeks ending 4/17, and resident and staff cases are more than 6 times as high as that period, before the recent four-month surge. The rate of resident cases is 20 times as high and the rate of staff cases is 14 times as high as in Summer 2021 before the Delta wave.