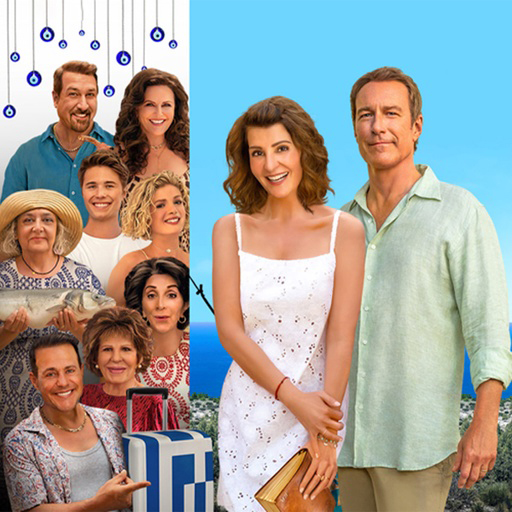 Join AARP Wyoming at 6 p.m. on Sept. 14 for a free screening of the movie My Big Fat Greek Wedding 3. The movie will be shown at the Capitol Cinema 16+ at 3410 Concord Road.

The tickets to the movie are free, but registration is required and seating is first-come, first serve. In order to register, go to: aarp.org/MFGWY1 or call 1-844-227-9304.

The movie is the latest from writer and director Nia Vardalos and is the latest in the My Big Fat Greek Wedding franchise. This movie will follow the Portokalos family as they travel to a family reunion in Greece for a heartwarming and hilarious trip of love, twists, and turns. The movie is rated PG-13 for suggestive material and some nudity.

The movie is a part of AARP's Movies For Grownups program, which seeks to fight social isolation in those aged 50 and over. Social isolation occurs when people withdraw and become disconnected from family, friends and community. A study by professors Julianne Holt-Lunstad and Timothy Smith of Brigham Young University found that prolonged social isolation is as harmful to health as smoking 15 cigarettes a day, and is more harmful than obesity. Social isolation has been linked to higher blood pressure, greater susceptibility to the flu and other infectious diseases, and earlier onset of dementia. So get out there and see a free movie with your friends, family, and AARP Wyoming!

For more information, contact Jennifer Baier at jbaier@aarp.org or 920-392-2250.