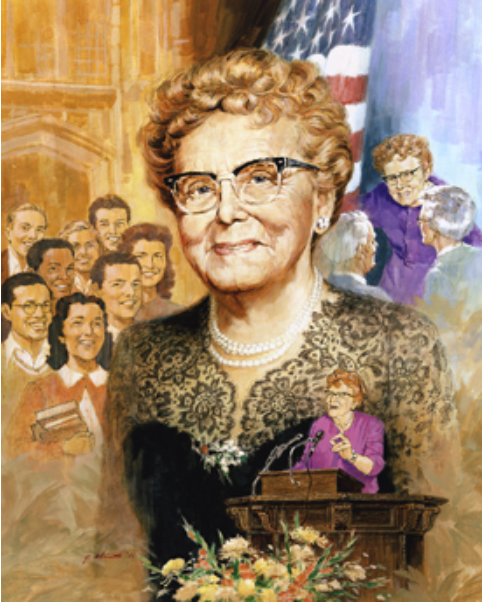 AARP Wyoming is proud to announce the nominees for the 2019 Andrus Award, the State's premiere community service award for those age 50 and over.
The nominees for this year's Andrus Award in Wyoming are: Kenda Colman of Medicine Bow; Linda Bebout of Riverton; and the duo of Karen and Walter Jones of Jackson. The winner of the Andrus Award will be determined by the public, which will be encouraged to vote for their favorite finalist on AARP Wyoming's Facebook page - www.facebook.com/AARPWY/. The voting will take place from Sept. 10 until September 17.
The Andrus Award, named after AARP founder, Dr. Ethel Percy Andrus, recognizes individuals who are sharing their experience, talent, and skills to enrich their communities in ways that are consistent with AARP's mission, vision, and commitment to volunteer service.
Only one volunteer per state (or couple performing service together) can receive the award each year and the recipient must live in the awarding state. The award winner is required to be at least 50 years old, and the achievements, accomplishments, or service on which the nomination is based must reflect AARP's vision and mission. This is not a posthumous award.
The Nominees
Kenda Colman of Medicine Bow.
Kenda has dedicated over 25 years of her time to the city council and has been a strong advocate for the citizens of her town as well as the surrounding area. She attends school board meetings and is a voice for both children and senior citizens. Kenda lobbied for her town to obtain broadband access and road resurfacing. She has inspired others in her community to start other projects such as the Community Garden.
Karen and Walter Jones of Jackson.
Karen and Walter Jones spend their retirement years volunteering with the National Park Service in Grand Teton National Park. For four months out of the year, the Jones' live in their camper and devote their time to ensuring that the visitors of the park have a fulfilling and educational visit. Their duties with the park include talks about bear safety, animal information, and cultural history. They can be found answering questions at the desk or out on the hiking trails. Karen and Walter are an inspiration for their dedication to the park and their connections to visitors from all over the world.
Linda Bebout of Riverton
Linda can be seen throughout her community lending a hand and offering service to people because she leads by example. She played a key role in expanding educational opportunities at Central Wyoming College and helped to keep the library open during tough times. Linda devotes her time to the Wyoming Senior Citizens and Foster Grandparent Program among other organizations. She gives a voice to the 50+ in her community, advocates for safety to prevent injuries, and promotes the local summer band program.
For more information
For more information on the process, contact Tanya Johnson, AARP Wyoming's Associate State Director for Outreach and Local Advocacy at 307-214-7965 or tajohnson@aarp.org.