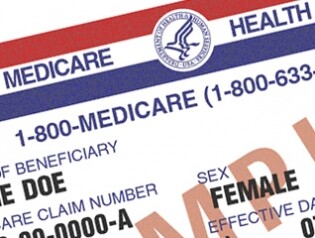 With the Medicare Open Enrollment period open through Dec. 7, AARP Wyoming and the Wyoming State Health Insurance Information Program (WSHIIP) will join forces to offer a Teletown Hall for AARP Wyoming members at 5 p.m. on November 10.

The Teletown Hall, moderated by Wyoming Public Radio's Bob Beck, will feature Chris Smolik offering his tips on how WSHIIP can help our state's age 50+ to navigate the Medicare system.

The TeleTown Halls are one of many efforts offered by AARP Wyoming to educate its members on a variety of topics, including voter education. These free TeleTowns connect thousands of AARP Wyoming members with subject matter experts on a live phone conversation. On Nov. 10, AARP Wyoming will begin calling out to members for this teletown hall around 4:50 p.m. to take part in the TeleTown Hall. Anyone who does not receive a call from AARP Wyoming, may listen to the call toll-free at: 1-877-229-8523 and enter PIN of 36277.

The Wyoming State Health Insurance Information Program (WSHIIP) is a federally mandated program set up to help those on Medicare understand their rights and answer their questions. WSHIIP has over 50 volunteers in almost every county who will counsel beneficiaries and help solve problems, maintain confidentiality, and it is free of charge. The organization also has four full time paid counselors and two part-time paid counselors during open enrollment

WSHIIP's reach in Wyoming is extensive as it counsels roughly 10 percent of those eligible for Medicare or who are disabled with four paid individuals, and nearly 50 other volunteers. This year, WSHIIP's appointment slots have been spoken for, but the organization does offer general tips for those working through open enrollment. Among their advice is:


Even if you are satisfied with your current Medicare Plan, don't let it automatically roll over. Smolik says three insurance companies this year appear to have rolled over their low-cost plans into much more expensive plans. However, they also rolled out new low-cost plans to take the place of last year's plans. If Medicare beneficiaries do not choose the new low-cost plans, they will be automatically enrolled into a new plan.
You can check your account online at mymedicare.gov and see the same screens the WSHIIP counselors look at. This is helpful as you are enrolling.
Don't shop for a plan just on cost. Smolik says what drives a Part D plan is the medication list. Make sure your medications are covered by any plan you enroll in. Mymedicare.gov, goes have a rolling snapshot of what medication you are taking. That can be helpful for picking a new plan.
Watch out for the "TV drugs." Smolik says many 2020 plans may not cover drugs that are typically seen on television, such as aerosol inhalers or injectable drugs. Just because it was covered in 2019, doesn't mean it is covered in 2020.
WSHIIP has trained counselors that promote consumer understanding of Medicare, Medicaid, Medicare supplement and long-term care insurance. To reach WSHIIP call 1-800-856-4398 for:


Free service
Specially trained counselors
Unbiased information providers
Consumer retains all rights to choices
Free Long Term Care Insurance Buyers Guide available
Free Medicare Supplement Insurance Buyers Guide available