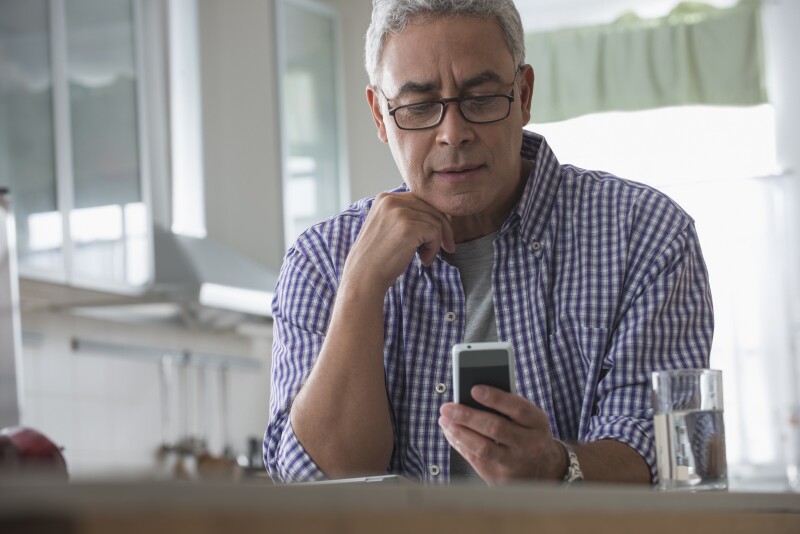 By Sam Shumway
AARP Wyoming State Director
I feel like it wasn't that long ago that I would pick up my phone and hear someone I actually wanted to talk to on the other end. Now, the phone rings and it is a myriad of spam calls with a recorded voice telling you everything from options for affordable health insurance to threatening you with IRS investigation if you don't immediately hand over a credit card number.
If you feel the same, you aren't alone. According the call-blocking service, "YouMail," more than 12 billion robocalls were made to American homes in the first four months of 2018. AARP reports scammers and spammers spend about $438 million per year on robocalls and those calls generate more than 20 times that amount in income...that's about $6 billion.

What to do about Robocalls?
In the October edition of The AARP Bulletin, author Sid Kircheimer offered a few ideas that he claims have dropped the amount of spam he has received by 90 percent. They include:

Answer with silence

. When you say hello or anything else, automated voice-activated calls launch the robocall recording or transfer you to a call center, where a live operator angles for personal and financial information. But saying nothing usually disconnects these calls within seconds, with no robo-message or callbacks from that phony number. If it is an unsolicited "live" caller, wait for that person to speak to break the silence. If you don't recognize the voice, hang up.
Try a "not in service" recording.

Using a portable tape recorder and a microphone attached to a handset, I copied a "this number is not in service" message during a callback to a scammer's spoofed number. Since it's cued, I sometimes play that recording — again, saying nothing — when answering calls before they go into voicemail in hopes my number will be removed from spammer calling lists. So far, I have not gotten a single callback from those incoming numbers.

Trap 'em with an app

. Smartphone users have plenty of options that flag and block some fraudulent calls and text messages. Some services are free; others cost a few bucks per month. Customers of AT&T can use Call Protect, Verizon Wireless provides Caller Name ID, Sprint offers Premium Caller ID, and T-Mobile has Scam ID and Scam Block. You can also buy apps like YouMail and RoboKiller that will filter calls for a few bucks a month — or for free in the case of Youmail.
Block unwanted calls -

Another freebie for virtually every landline user: Press *77 to block "anonymous" and "private" numbers, then deactivate it anytime with *87.To block individual numbers that get through on an iPhone, open the phone app, tap the circled "i" icon to the right of the spam number that called, scroll down and tap Block This Caller. For Android smartphones, open the phone app and tap the calling number, select Details, then Block Number.
Know which calls to avoid.

The most common calling cons are pitches that promise to reduce debt and credit card rates or to get you pre approved loans; offer free or low-cost vacations, timeshares, home security systems and medical supplies; or come from government and utility company impostors.Beware of area codes 268, 284, 809 and 876, which originate from Caribbean countries with high per-minute phone charges.
Can I just avoid the call?

Spammers and scammers have gotten very sophisticated, including changing their out-going numbers to phony numbers that look like a local number, and running their calls through a maze of networks to hide where they originate. Some also claim never to pick up a call from a number they don't recognize, but that might also let calls reach a voicemail greeting that flags your number as a working number and lead to more calls.
The bad news is scam calls are getting more frequent — and quickly. By next year, nearly half of all calls to mobile phones will be fraudulent, according to a new report from telecommunications firm First Orion. But with a little prevention we hope you are able to protect yourself.